Accessibility
Accessibility at Bunjil Place
Parking and public transport
We have an open car parking area within our precinct:
orange represents All-Day Parking
pink and blue 2-Hour and 3-Hour Parking 
Accessible Parking Bays and 5-Minute Drop-off/Pick-up Areas are located on Patrick Northeast Drive. 
If you're travelling via public transport take the Pakenham Line to Narre Warren Station and we're a 15-minute walk or just a short bus ride (buses 895, 841 and 835) to Westfield Fountain Gate. We're located next to the shopping centre via Overland Drive. For more info visit Public Transport Victoria's website. 
We also have charging stations (power point) availability to charge your scooter. Please contact our Box Office team for details (03) 9709 9700 or via email.
Wheelchair access
Our Plaza is fully accessible with ramps to our main entrance doors. You will notice our main facilities are on the ground level to minimise the use for stairs and lifts. However, our Theatre and Studio areas are also fully accessible with ramps and seating options. Wheelchair bookings can be made in advance so please contact the Box Office at (03) 9709 9700 or via email.
Lifts 
This is located on the ground level just to the right of our cafe. When using this lift you will be taken up to the first level to access the Theatre, Dress Circle seating or our Meeting Rooms. It's also a lovely spot to look over the precinct and out to the Plaza. A great spot for selfies too.
Toilets
We have the following for you:
fully accessible adult change room with hoist, shower and seat, toilet rails and a lowered sink
parent room complete with a microwave oven
accessible gender-neutral toilet
Hearing loops
Theatre operates via the hearing loop (also called an induction loop). It uses an electromagnetic field to broadcast the audio signal to any visitor or participant with a cochlear implant, telecoil (t-coil) or loop receiver. The t-coil picks up the audio signal and delivers it to the user. There is no need for extra equipment. You will need to switch over your aid to the t-switch/t-coil to access the audio.
Studio/Function Centre/Meeting Rooms operate via infrared (IR) systems. They use infrared light to broadcast the selected audio signal when using IR receivers. Please see our Box Office team to collect your IR receiver.
National Relay Service (NRS)
If you are hard of hearing/deaf or need just a little more assistance, you can call us through the National Relay Service. The NRS is available to everyone at no additional charge.
Speak and Listen (speech-to-speech relay), call 1300 555 727 and ask for 03 9709 9700 
Internet relay, you can connect to the NRS then ask for 03 9709 9700
Companion cards
This card has been developed by the Victorian Network on Recreation and Disability (VICNORD) and allows carers to attend shows as a complimentary guest. Holders of this card are welcome. Please see the event details to see what other cards are also accepted by us.
Assistance animals
We welcome all assistance animals to our precinct.
Access keys
Did you know we have access keys for all our spaces? Discover more here Bunjil Place, Gallery, Plaza, Library, Studio and Theatre.
Relaxed performances 

This is a Relaxed Performance. Relaxed Performances are for audiences who prefer a more relaxed environment. Designed to welcome audience members with Autism Spectrum Disorder (ASD) and/or those with a widened sensory experience. Lights and sounds may be adjusted, and the doors will remain open at all times. There is a dedicated Quiet Space available. 
Audio Described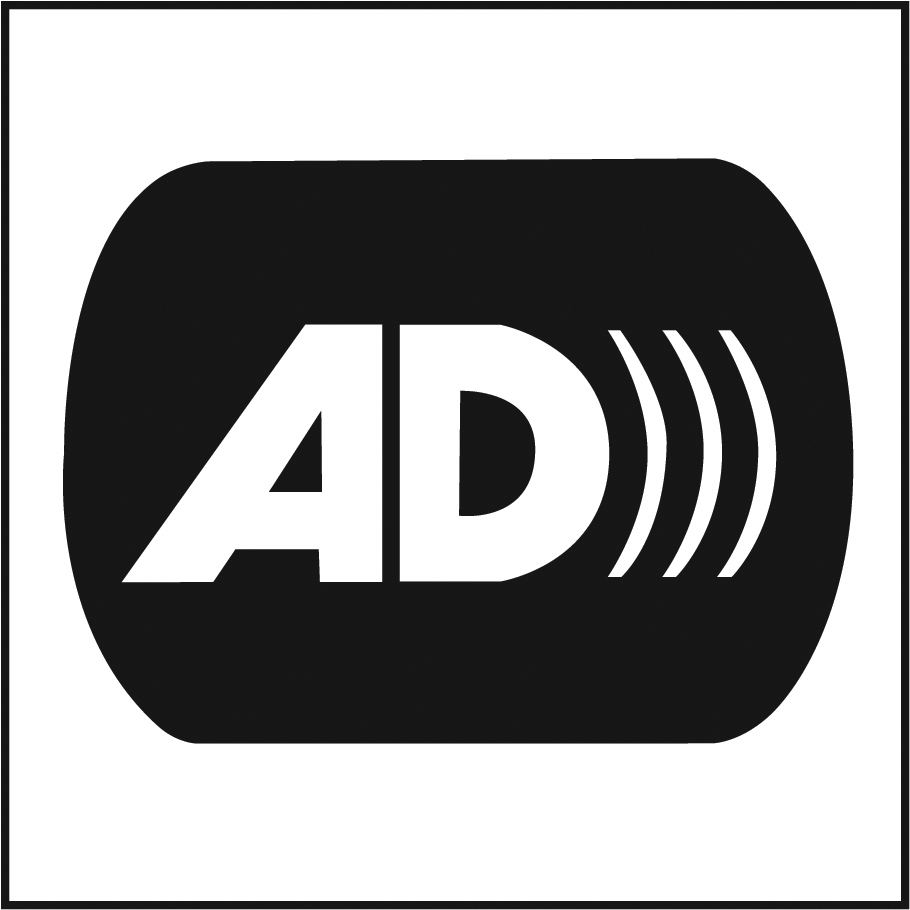 Audio described performances have descriptions of visual elements of the production in different formats. They are designed for people who are blind or have low vision. The performances include pre-show notes and live description of the action. Also, a tactile tour of the stage or a pre-show foyer briefing will be available one hour before each described performance. These include key props and costumes.
Open Captioned 

This session is an Open Captioned Performance. Audiences can read what is said and heard throughout the production. Captions are displayed with screens on the stage. The text is always in view and cannot be turned off.
Auslan interpreted

Auslan is the sign language of the Australian Deaf community. Auslan theatre interpreters stand to the side of the speaker or action and interpret the text and dialogue into Auslan live. 
YOUR Feedback IS VALUABLE TO US
We would like to know how we can further improve our services and would welcome your feedback. Please get in touch and let us know how we're doing.