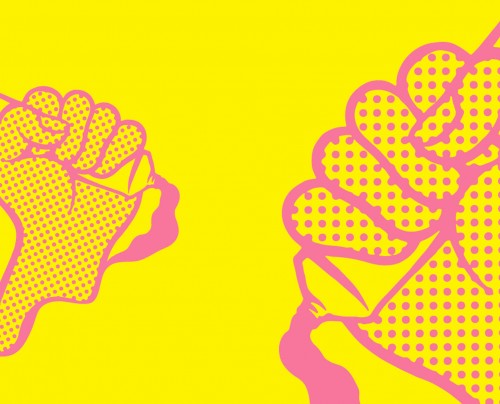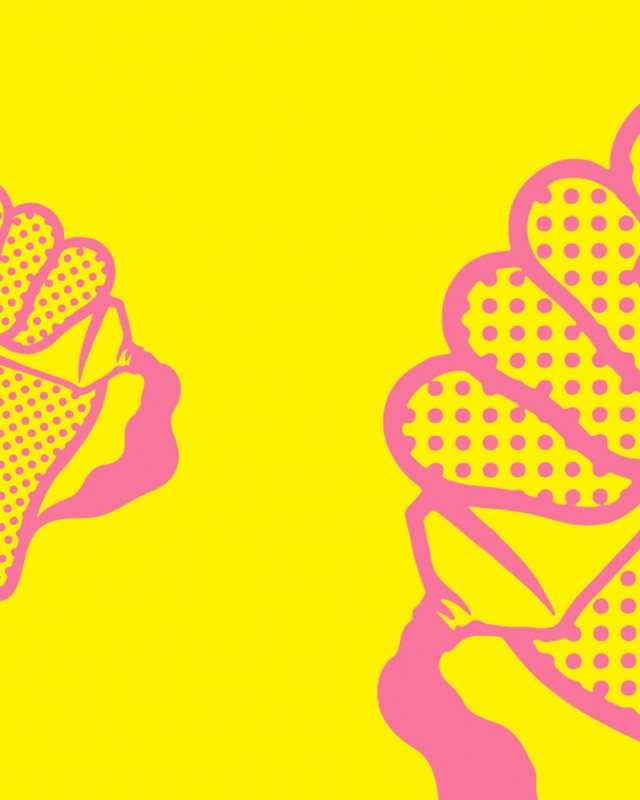 Bad Art Night
Not a creative bone in your body? Never fear! This social night of 'bad-art' creation is just for you!
Leave your art skills at the door - clearly not your usual workshop - and join us for a fun-filled night of 'bad-art' making, drinks, food and music. Kitschy and fun - it's time to let yourself loose and see what you can come up with!
There'll be artist-led workshops to guide you, exhibition tours to inspire you and a DJ spinning tunes to get your creative juices flowing. This is a night for the people by the people!  How bad can your art get?
This fun-filled event is for adults-only. #leaveyourskillsatthedoor
Drinks will be available to purchase. Ticket price includes food and a drink upon arrival.
The workshops you will enjoy on the night:
BEERings with Emma Grace
Make eye-catching bespoke earrings by up-cycling beer cans! Participants will learn how to shape and construct designer earrings into their own miniature works of art. This workshop will also cover the basics of jewellery making. Suitable for beginners to intermediate.
About your teaching artist:
Emma is a jeweller and workshop facilitator who is passionate about incorporating sustainability into her work. She was featured in The Age, Melbourne Magazine's Top 100 most inspiring and influential people for her initiatives that combine craft and sustainability. She is currently exploring ways to re-imagine waste materials, such as single-use packaging, by using them in jewellery and craft workshops. She hopes one day she won't have such an abundance of materials to work with!
Collage with Minna Gilligan
Drop in and join artist Minna Gilligan to create your own vibrant collage artwork. Minna will explain her own collage methods – from sourcing imagery to coming up with a successful composition. Learn to communicate a narrative in your collage and use this universal, accessible method of art making to make your own statement. 
About your teaching artist:
Minna Gilligan works primarily with painting, drawing and collage. Her practice speaks of fleeting, personal encounters with the past and present, and manifests in a tumultuous reconciliation of both. Her works are playgrounds of colour, often inhabited by lone protagonists trapped in states of longing, sadness or exhalation. Though her paintings reference 1960s/ '70s psychedelia and evoke a nostalgic romanticism - with lone women floating in technicolor dreams - her work is atemporal, existing in a utopian space of imagery filtered through the digital realm.
Kaleidoscopes, crowns and badges… oh my!
Join crafty crew See Make Play and get your art-on making kaleidoscopes, telescopes, crowns and badges. Using paper shapes, stickers, textas and other everyday art materials, make your creative dreams come true!
About your teaching artist:
A purveyor of play, Francesca Sferlazza caringly conceptualises crafty activations for all manner and size of hip happenings. Synonymous with fun, See Make Play's workshops are ingeniously underpinned by a dedication to education, and a commitment to empower others to dare to discover the untapped abundance of creativity at their core.
BUT WAIT! There's more!
Join in guided tours of David Griggs: Between Nature and Sin to gain insight into the artist's practice, and inspiration for your own creations.
Plus tunes will be spinning to keep the energy high and the vibes fun.
Drinks available at bar prices.
For general ticketing and box office information (including conditions of sale) see our Ticketing services information page.
For accessibility bookings or other box office inquiries please email bunjilplace@casey.vic.gov.au or phone 03 9709 9700 between 9.00 am and 5.00 pm (Monday to Saturday).
Can't find the perfect present? Give them the gift of choice with a Bunjil Place Gift Voucher!
Location
Bunjil Place Plaza
Tickets
$30.00 per person

Ticket includes food and a drink upon arrival.

Please note: Service fees may apply to tickets sent via email ($1.95) and mail ($4.00).