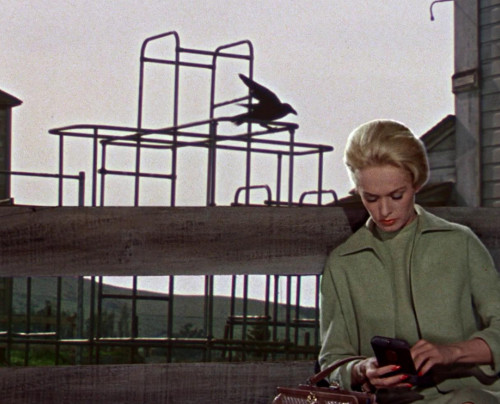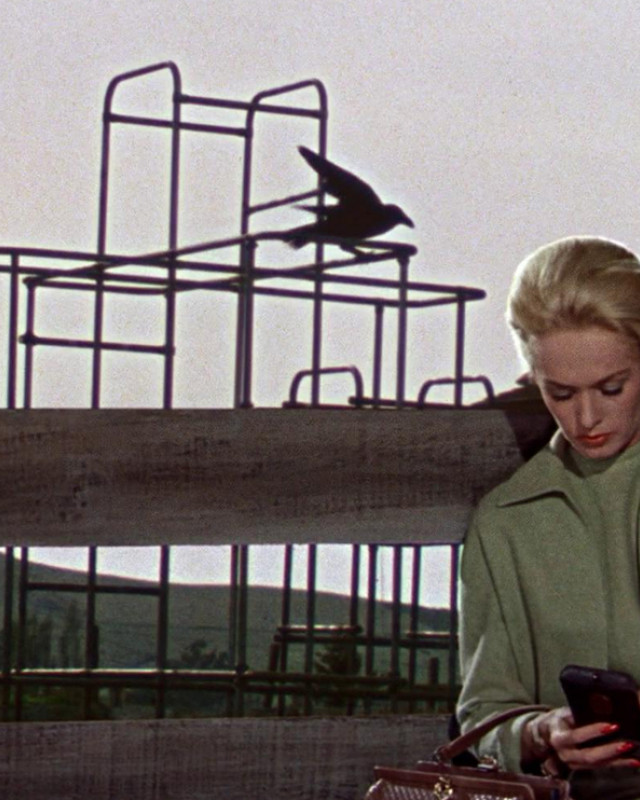 The Birds Watch Party
Batten down the hatches and take cover! We're (digitally) getting together to watch the ultimate fright flight movie, Hitchcock's The Birds (1963). 
One of the all-time greatest horror/thriller films ever made in which the people of Bodega Bay experience days of unexplained bird attacks! One to really make you crawl under the bed covers... especially during magpie season!
Set in the early 1960s this classic horror-thriller is the story of socialite Melanie Daniels (Tippi Hedren) tracking down lawyer Mitch Brenner (Rod Taylor) at his holiday house in Bodega Bay, California. Melanie develops a mini crush on Mitch in a pet shop in San Francisco, but he is unimpressed by her shady past and so Melanie goes to Bodega Bay to set the record straight.
Bringing with her two love birds from the pet shop to try and win Mitch over Melanie suddenly is attacked by a feathered ferocious creature! The saga between Mitch and Melanie unfolds as do the series of unexplained bird attacks.
Butter up the popcorn and get under your feathered doona to join film expert Dr. Alicia Byrnes in an online watch party. 
Simply buy or rent The Birds (1963), hit play at 7.00 pm sharp and join in on the discussion via our Facebook event page!
Find out where you can watch The Birds here
About discussion facilitator - Dr. Alicia Byrnes
Alicia Byrnes is a PhD candidate and teaching associate in Screen Studies at the University of Melbourne. She holds an MA in Cinema Studies from New York University. Her doctoral research negotiates the disappearance of the female body from contemporary science fiction cinema through an examination of digital materiality. Her work has appeared in the journals Deletion and Science Fiction Film and Television, and a forthcoming book on forgotten film noir texts. Her research interests include feminist film theory, materialist cinema studies, and film aesthetics.   
Date
Saturday 24 October 2020
Time
Hit play at 7.00 pm (sharp)
Location
Online via Facebook
Tickets
Free for all. The chat will take place via our Facebook event so participation will require a Facebook account.