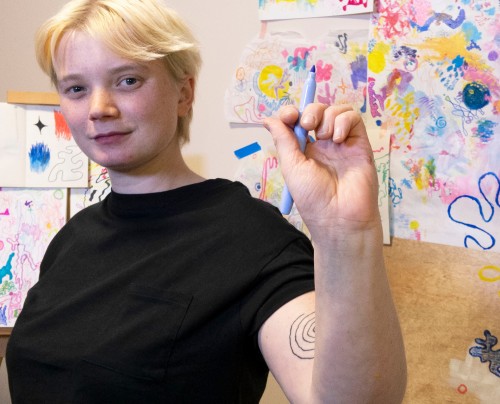 Celebrating Me: Online art workshop – Abstract Self Portrait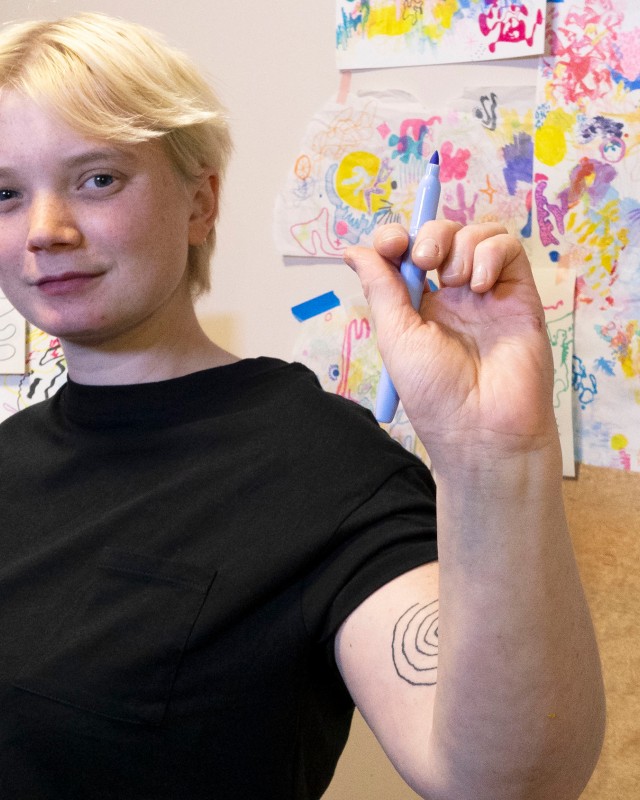 Celebrating Me: Online art workshop – Abstract Self Portrait
Join us on Thursday evenings over six weeks as six different artists take us on an exploration of their creative practice through hands on art making. Each workshop will be delivered online and can be joined from the comfort of your own home, using materials that are readily available.
In this week's workshop, artist Tash Brennfleck will provide a space for attendees to explore their inner creative spirit and create an abstract self-portrait. Reflecting appearance, feelings, and/or experiences by experimenting with variety of different contemporary drawing techniques. These methods include, 'Mindful Marking', 'Blind-Contouring', and understanding the importance of composition in abstract works.
This workshop will create an opportunity for audiences to Celebrate Themselves, as people, and as makers as the workshop will provide provocations to attendees to interpret their experiences into drawn marks that reflect themselves in a self-accepting and positive light. The workshop will provide art-historical information and examples surrounding self-portraiture, and the roots of abstract drawings to inform and inspire audiences prior to working on the practical elements of the workshop. 
For this workshop you will need: 
A selection of pens, coloured pencils, markers/coloured textas. Attendees can opt to have multiple drawing materials used throughout workshop  
A small mirror (bathroom stand size or smaller) 
3 – 5 sheets of A4 and A3 plain paper 
About your teaching artist – Tash Brennfleck 
Tash Brennfleck is a visual artist and facilitator, based in Springvale, Melbourne. She is currently exploring the accessibility of art, in not only the physical, but also the conceptual, through her drawing practice. Creating bright, colourful abstract images, Tash's works look like entire microcosms of imagined galaxies under a microscope, with inter-related forms and beings existing within the confines of each piece of paper. 
Tash aims to remove barriers from contemporary art, celebrating the freeing nature of drawing for not just the institution, but for the individual. Rejecting the exclusionary relationship of artist and viewer, Tash aims to educate, explain, and inspire communities; fostering communication, collaboration, and connection. Social Media – IG: @tash.brennfleck
Celebrating Me - Online Workshop Series
Essential COVID information you should know before returning to Bunjil Place
Sign up to our mailing list and you'll be kept up to date on all the latest news and events happening at Bunjil Place.
For general ticketing and box office information (including conditions of sale) see our Ticketing services information page.
For accessibility bookings or other box office inquiries please email bunjilplace@casey.vic.gov.au or phone 03 9709 9700 between 9.00 am and 5.00 pm (Monday to Saturday).
Can't find the perfect present? Give them the gift of choice with a Bunjil Place Gift Voucher!
Date
Thursday 25 November 2021
Tickets
Free for all. Bookings essential.