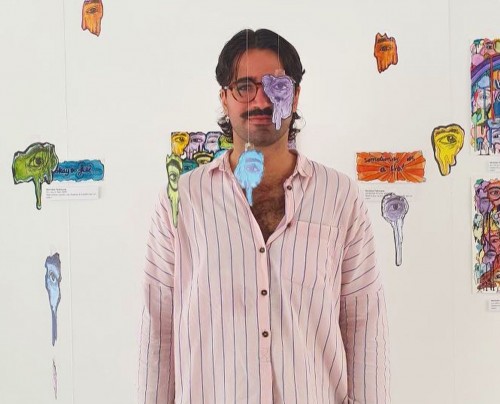 Celebrating Me: Online art workshop – Collage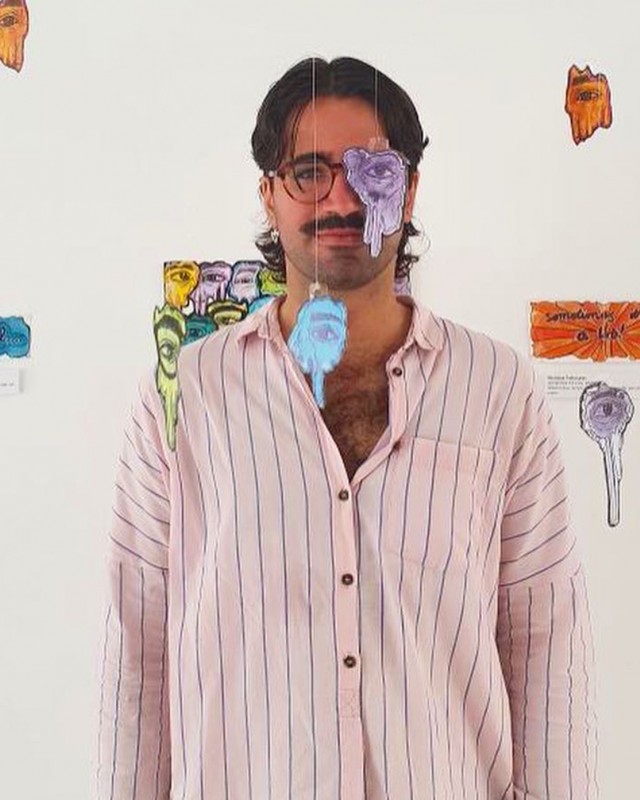 Celebrating Me: Online art workshop – Collage
Join us on Thursday evenings over six weeks as six different artists take us on an exploration of their creative practice through hands on art making. Each workshop will be delivered online and can be joined from the comfort of your own home, using materials that are readily available.
In this week's workshop, artist Nicholas Tsekouras will take participants through basic steps on how to make a simple, yet effective collage. Participants will first be introduced to the world of collage through a short but in-depth history of the medium featuring an array of examples. The workshop will explore the various techniques of collage as well as layering, typography/calligraphy, drawing and painting as additional techniques in order to elevate and encapsulate your theme further.
For this workshop you will need: 
2-3 pieces of paper (any size larger than A5, no bigger than A3) or any surface you wish to use to collage on 
1-2 glue sticks or other glue adhesive 
A pair of scissors or cutting knife  
Pens, pencils, paint and other mediums (optional) 
A minimum of 10 pages of paper materials with interesting colours, patterns, images, graphics, typography/calligraphy. This can include scans of personal artworks, printed imagery and materials, postcards, business cards, receipts, newspaper, coloured paper, book inserts, natural elements (petals, leaves etc). Essentially anything that appeals to you and you wish to use to create your own collages! 
About your teaching artist – Nicholas Tsekouras
Tsekouras is a queer visual artist who enjoys creating vibrant, colourful and captivating art. Tsekouras has had the pleasure of organising and running a variety of art workshops in the past. These have both been through art Connections Art Space, Yarra Youth Services, Bridge Darebin and independently. They're an Australian Catholic University graduate of a Bachelor of Arts (Visual Arts) and Law and have been practising their art full time since. They enjoy exploring their inner thoughts and feelings and reflecting on his own experiences in their art. Tsekouras has been working as an artist for over six years and is continuously building up his professional portfolio. His works typically use a range of collage, watercolour, acrylic, inks, water-based markers and fine-liner. He often explores new techniques and enjoys experimenting with unconventional uses of mediums, especially when they offer new colours to his work. You can follow their journey on Instagram at @tsekourasarts
Celebrating Me - Online Workshop Series
Essential COVID information you should know before returning to Bunjil Place
Sign up to our mailing list and you'll be kept up to date on all the latest news and events happening at Bunjil Place.
For general ticketing and box office information (including conditions of sale) see our Ticketing services information page.
For accessibility bookings or other box office inquiries please email bunjilplace@casey.vic.gov.au or phone 03 9709 9700 between 9.00 am and 5.00 pm (Monday to Saturday).
Can't find the perfect present? Give them the gift of choice with a Bunjil Place Gift Voucher!
Date
Thursday 2 December 2021
Tickets
Free for all. Bookings essential.