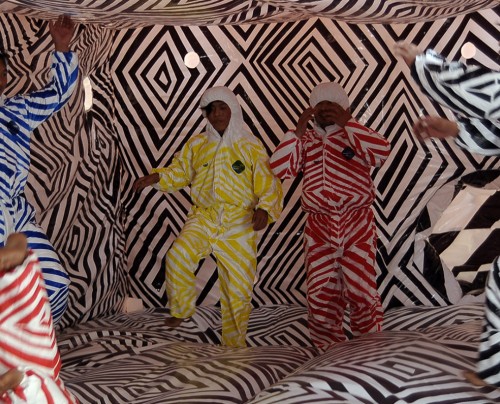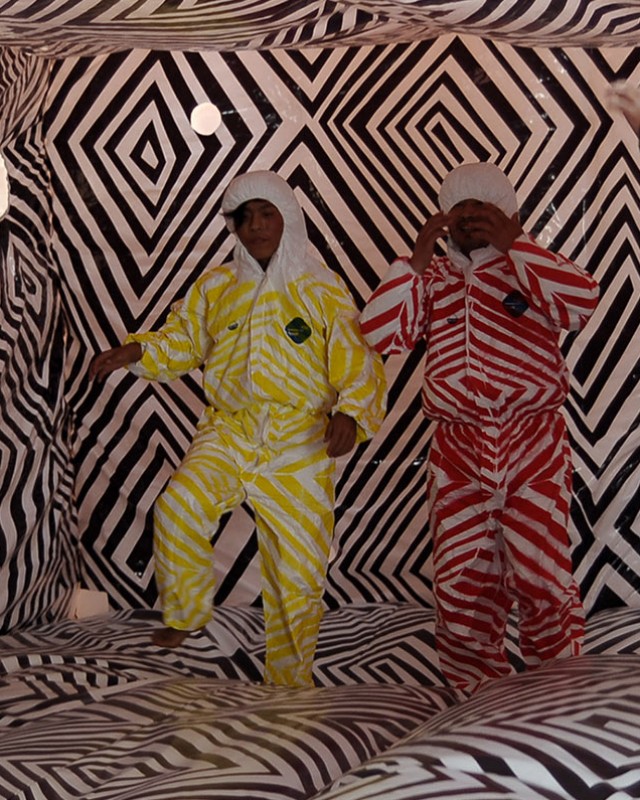 The Cell
Brook Andrew's The Cell is a large-scale installation, featuring a 12.5m x 6m inflatable rectangle that requires the viewer to wear a specially designed costume, before crawling via a tunnel into a striped cell. 
In the artist's words, "The original idea for The Cell is an extension of my wall pattern installations, where one is immersed in the pattern and experience. You are immediately transformed once you don a costume and enter The Cell."
There is really only one option here, climb inside and experience it for yourself…
About the artist: Andrew's work examines Western history, specifically relating to colonialism, and places Australia at the centre of a global inquisition, spanning across video, sculpture, photography and immersive installations.
Brook Andrew
The Cell 2010
Commissioned by Sherman Contemporary Art
Foundation, Sydney, 2010
Courtesy of the artist and Tolarno Galleries, Melbourne
Photo: Roger D'Souza
The Cell is presented as a part of Bunjil Place Gallery's exhibition Let's Play: The art of our time.
Date
Saturday 27 January - Sunday 4 February
Location
Bunjil Place Studio
Notes
For safety reasons groups of a maximum of 4 people will be permitted to enter at one time. Children under the age of 5 must be accompanied by an adult.