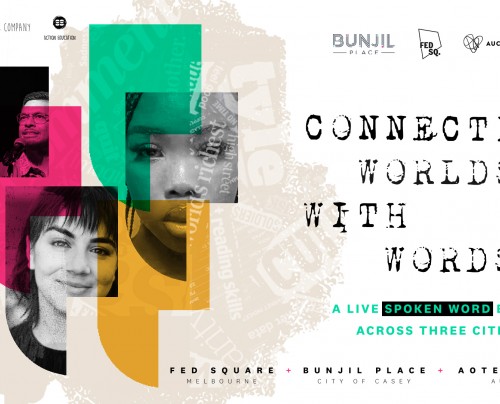 Connecting Worlds with Words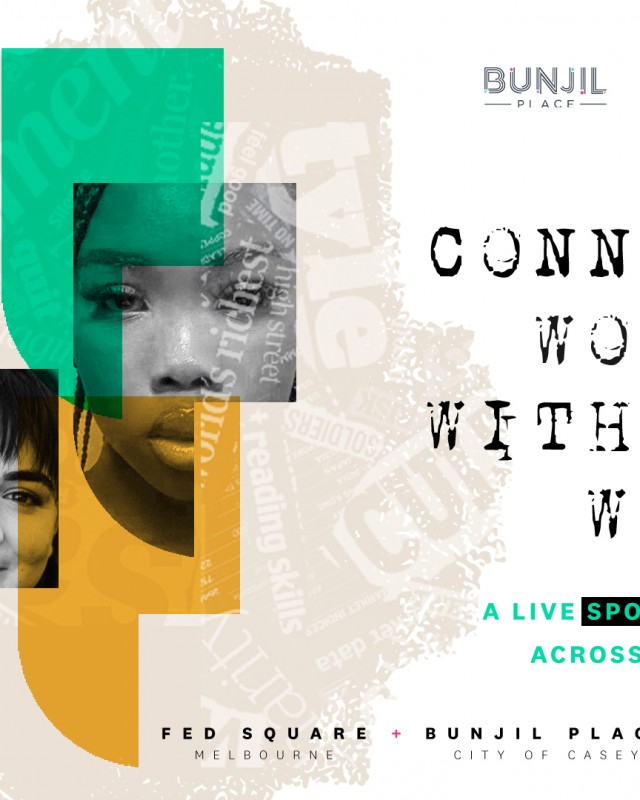 Connecting Worlds with Words
A live spoken word event across three cities
In a disconnected world, spoken word has the power to reach out, touch hearts and give purpose.  
The physical and social distancing of the last two years has meant that our deeply human need to continue to connect meaningfully with others has forced us online – and made us innovate.  
Connecting Worlds with Words is a new grassroots-led spoken word event and collaboration between three major urban public spaces: Fed Square in Melbourne, Bunjil Place in Casey and Aotea Square in Auckland.  
Through embracing new technologies, the three-venue live virtual-physical hybrid event will activate public urban spaces and celebrate the power of spoken word and story to connect communities across time and space.  
Featuring spoken word artists from New Zealand and Australia, each venue will feature live spoken word performances while connecting via livestream to each partner venue, and broadcasting across the ditch to each of the three venue's major public screens. 
This first-of-its-kind event is presented by Fed Square, Bunjil Place and Auckland Live in partnership with spoken word collectives Littlefoot and Co, Melbourne Spoken Word and Action Education.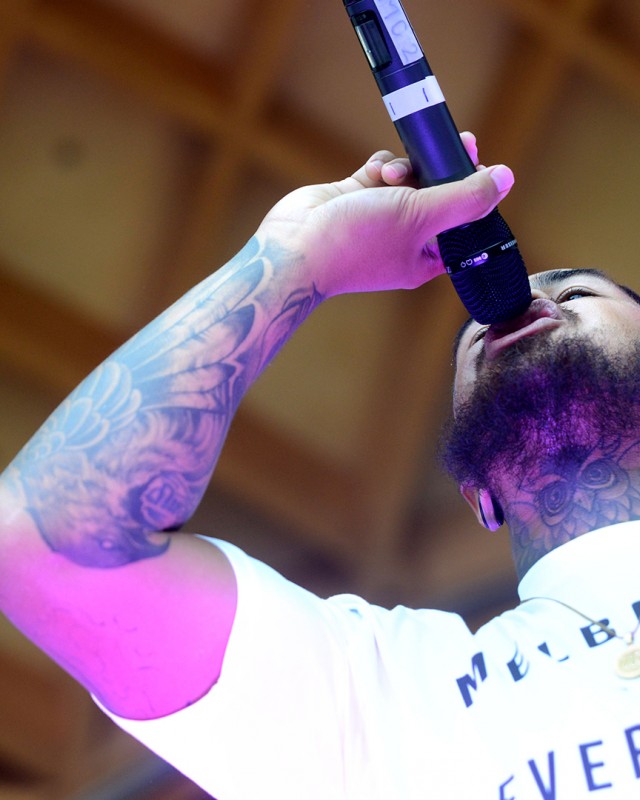 This special event invites newcomers to Spoken Word to learn about the powerful, performative and inclusive grassroots artform – to experience the rush of connection with poets and their messages, transmitted through space and time, with the opportunity for patrons to perform after the broadcast event in a public open mic session. 
To sign up for the open mic email, Littlefoot & Company: littlefootandcompany@gmail.com 
Note: due to the open mic being in a public space T&Cs apply.  
Program
4.30pm – 5.00pm - DJ and Welcome 
5.00pm – 6.15pm - Live hybrid spoken word event across 3 venues 
6.15pm – 7.00pm - Open Mic 
Essential COVID information you should know before returning to Bunjil Place
Sign up to our mailing list and you'll be kept up to date on all the latest news and events happening at Bunjil Place.
For general ticketing and box office information (including conditions of sale) see our Ticketing services information page.
For accessibility bookings or other box office inquiries please email bunjilplace@casey.vic.gov.au or phone 03 9709 9700 between 9.00 am and 5.00 pm (Monday to Saturday).
Date
Saturday 19 February 2022
Time
4.30pm – 5.00pm
DJ and Welcome 

5.00pm – 6.15pm
Live hybrid spoken word event across 3 venues 

6.15pm – 7.00pm
Open Mic 
Tickets
Free for all. Registration essential.