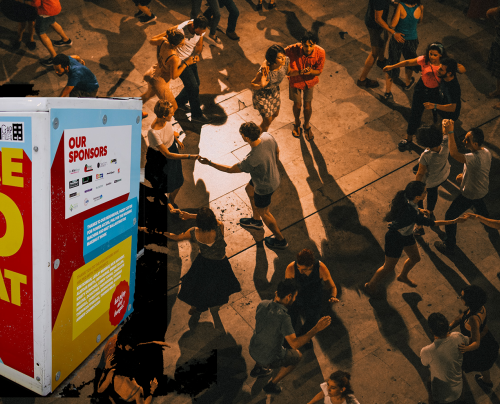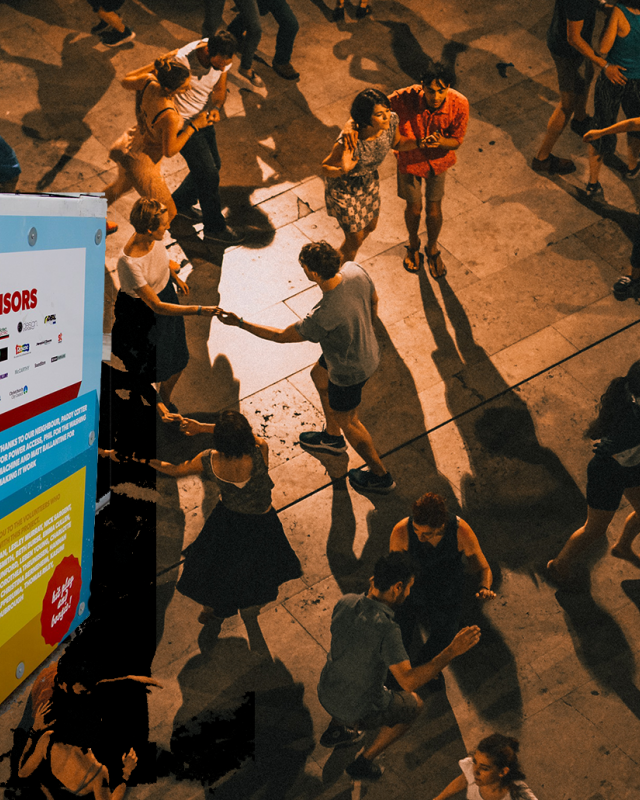 Dance-O-Mat!
Come shake your tail feather on our very own public dance floor! Plug in your device and boogie or pull up a pew and cheer on your mates!
Want to dance like nobody is watching? Well now is your chance!
We're building our very own public dance floor for the summer holidays and popping it smack bang in the Plaza for everyone to enjoy!
Start your day with a little guided yoga, enjoy a free performance or bring your device, plug in and pump your own tunes! The choice is yours and you will be spoilt for choice. Free, fun and open daily over the summer holidays!
See our full program of programmed events, open dance floor times and other awesome activities! Otherwise, feel free to come on down for a dance whenever you like!
Dance-O-Mat Program
Date
Open daily until Friday 24 January 2020
Location
Bunjil Place Plaza