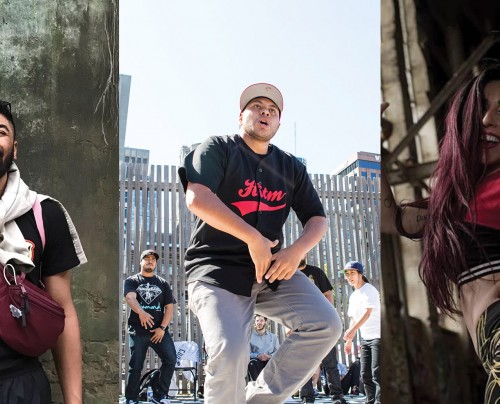 Dance-O-Mat: All Styles Workshops!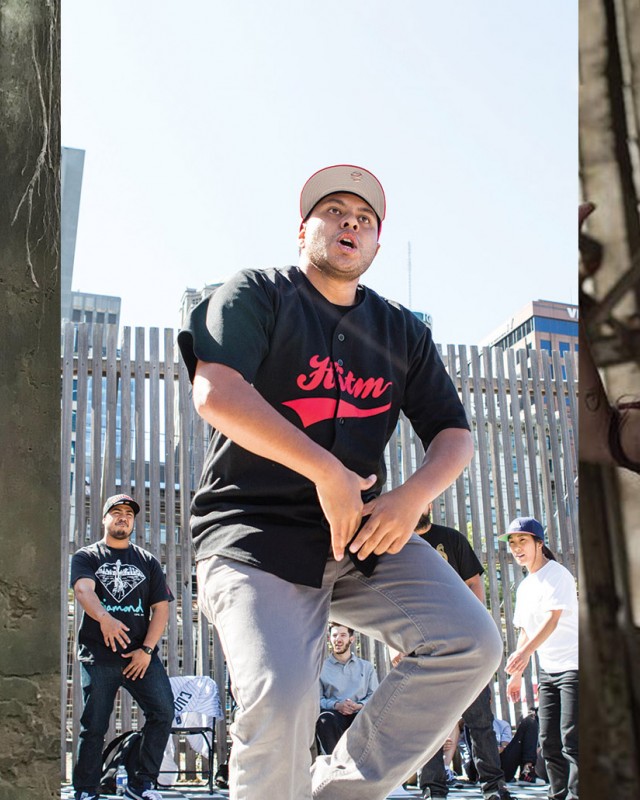 Dance-O-Mat: All Styles Workshops!
Prep for the All Styles Dance Battle with our three free workshops - Krump, Freestyle, and Dancehall!
We're ending a month of Dance-O-Mat in the Plaza with an awesome All Styles Dance Battle, but before you get ready to rumble, why not join in on some free dance workshops? We'll have three expert dance teachers ready to teach you the basics of Krump, Freestyle, and Dancehall, so you'll be fired up and ready to break it down on the Dance-O-Mat D-Floor and try and win 1st prize!
Workshop Program:
5.00 pm - 5.30 pm: Krump with MVP
5.30 pm - 6.00 pm: Freestyle with David Leupolo
6.00 pm - 6.30 pm: Dancehall with Cat Pwiti
Krump Workshop 
Friday 24th January, 5.00 pm - 5.30 pm, with MVP
Jerome Tanuvasa aka MVP is a Polynesian, self-taught Krump dancer. He first started dancing with the Royal Family, Melbourne's first ever Krump fam. He has toured and performed at festivals across Australia and Internationally (Falls Festival, Big Day Out, Good Vibrations, National Economics University, Hanoi) with Grrilla Step which was formed by DJ Dexter and Airileke Ingram. With 14 years experience, MVP is a leader in the Australian Krump community and currently heads WyldKulture which features dancers from across Australian and New Zealand. He has extensive experience competing, teaching workshops, organising events and particularly enjoys engaging with new audiences to pass on his knowledge about Krump culture. 
Freestyle Workshop 
Friday 24th January, 5.30 pm - 6.00 pm, with David Leupolu
David started dancing in 2012 in his hometown of Melbourne, Victoria. Since then, he has explored aspects of dance such as urban choreography with Mute Crew, Hip hop/freestyle and also experimenting in contemporary. 2017 marked his transitional year venturing into the realm of freestyle and has served as an invaluable source of learning and new friendships. Since 2018, David and Oliver Le have been running 'Jam On Toast', a weekly dance jam for the Melbourne dance community - where people are welcome to come dance, hang out and meet new people. Oliver is also his partner for the event, 'Cross Styles', which has successfully brought international judges, battle guests and local dancers together for 2 editions since 2018. David's most recent achievements include :
2018:
- WSB Battlegrounds: 1v1 Hip Hop category - Runner Up & 2v2, Open Styles - Top 4. 
- Ocean 2 Sky: Open Styles 1st Place
- Nice Fest (Krump Category): 1st Place
2019:
- 'GARAKUTA' by Kotodama: Top 4
- ARTCRW 'Rookie Cookies Battle Vol.1': 1v1, Top 16
- Dancer in 'Home(s)': a full length cross-genre dance work as part of the Melbourne Fringe Festival  
- Battle24k FINAL - Runner up (TAIWAN)
- Soarstice 1 On 1 House Battle - Top 16 (TAIWAN)
Dancehall Workshop 
Friday 24th January, 6.00 pm - 6.30 pm, with Cat Pwiti
Cat Pwiti aka Kitty Cat, is founder of Burncity Queenz (Melbourne's first official Dancehall dance group), and Jungle City projects. She has over 10 years experience in the industry and is also the founder of the annual True Jamaican Dancehall Tours in Australia and Jamaica. Cat is the First Australian in history to enter the International Dancehall Queen competition, and in 2015 ranked Top Ten in the 19th Annual IDHQ Competition. She has toured around Australia sharing her knowledge and love of Dancehall and takes tour groups annually to learn first-hand from the creators.
Date
Friday 24 January 2020
Time
5.00 pm - 5.30 pm: Krump with MVP
5.30 pm - 6.00 pm: Freestyle with David Leupolo
6.00 pm - 6.30 pm: Dancehall with Cat Pwiti
Location
Bunjil Place Plaza