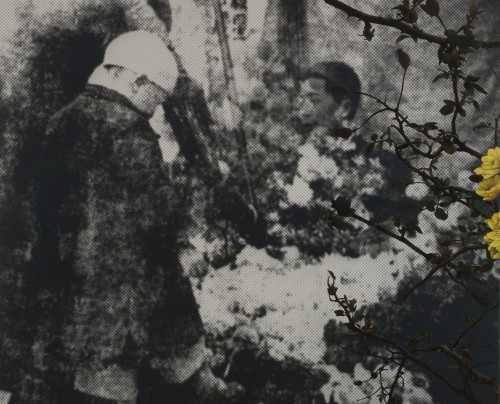 Diaspora, Psyche: Panel Discussion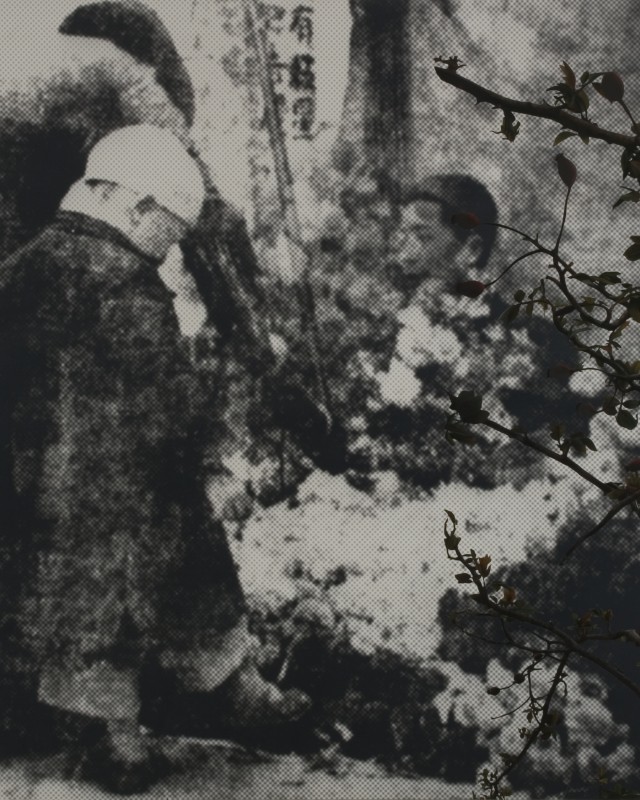 Diaspora, Psyche: Panel Discussion
How does diaspora — the dispersion of peoples to other parts of the world — inform the reality of contemporary Australia and how different communities fit into this place? Join James Nguyen, Sangeeta Sandrasegar and John Young with moderator Carolyn Barnes.
Visit our COVID information page for more information about show reschedules and venue closures
Coinciding with John Young's latest exhibition Diaspora, Psyche at Bunjil Place Gallery, the artist panel will discuss how the experience of diaspora has informed their artwork and ideas about the world. 
Audience members are invited to continue the conversation and share their own experiences after the event. Bubble tea and an inspired curated food offering by Bunjil Place Head Chef Colin Wilson are included in the ticket price: 
Mushroom, Mountain Pepperleaf dumplings
Lemon myrtle prawn dumplings
Cheeseburger Spring Rolls
Desert Lime Egg Tarts
Nutella, Bruleed Banana Steamed buns
Schedule:
3.20pm - doors open
3.30pm - 4.30pm - Panel discussion
4.30 - 5.00pm - opportunity for questions from the audience
5.00 - 6.00pm - networking and catering
Diaspora, Psyche presents a survey of paintings and installations by one of Australia's most senior Asian Australian artists, John Young, and is now showing at Bunjil Place Gallery until 12 September 2021. Exhibition information is available at Bunjil Place Gallery in Dari, Punjabi, Simplified Chinese, Sinhalese and Traditional Chinese.  
We are also hosting a special performance of Home(s) before the panel discussion. Bundle your tickets for both events here and save.
Home(s) + Panel Discussion – Package
Adult $20.00
Concession (pensioner, senior, ft students) $17.00
Our Speakers
James Nguyen
James Nguyen is currently a Gertrude Contemporary studio artist. In his practice, he works with short-form documentaries, sculpture and experimental collaborations. Together with friends, colleagues, and family, James creates conversations around epistemic refusal, the diasporic absurd, and risk. Nguyen has a Bachelor of Fine Arts (Honors) from The National Art School, a Master of Fine Art at the Sydney College of Arts (University of Sydney), and a PhD from the University of NSW. He has taught experimental drawing at the National Art School, Film Anthropology at UNSW, and Sculpture at VCA Melbourne University. With the support of the Anne & Gordon Samstag Scholarship, Nguyen was a Collaborative Fellow at Uniondocs Centre for Contemporary Documentary Arts in New York City. Most recently, Nguyen has received support from the Australian Council for the Arts, and ArtsNSW for the BLEED Festival and Dream Sequence with Urban Theatre Projects.
Sangeeta Sandrasegar
Sangeeta Sandrasegar was born in 1977 in Brisbane to Malaysian and Australian parents, and she spent her childhood growing up between both countries. In 1987 her family settled in Melbourne where she currently lives and works. Sandrasegar works from a research-based practice, building narratives in works that explore postcolonial and hybridity theory, her life in Australia and the relationship between migrant communities and homelands. Sangeeta Sandrasegar's representation of contemporary narratives considers the beauty and brutality of the contemporary world. She weaves together theory and artistic motifs inspired by various cultures and her work demonstrates that political statements can be made within the realm of visual poetics. 
Sangeeta Sandrasegar has exhibited professionally in national exhibitions of emerging art at the Museum of Contemporary Art, Sydney; the Australian Centre of Contemporary Art, Melbourne; and the Gallery of Modern Art, Queensland; in addition to major international exhibitions and biennials in New Zealand, Korea, India and the USA.
John Young
The values in Young's work – a keen sense of form, a brave synthesis of content; a consideration of technology, its relationship to affection; and the melancholy inherent in the diasporic spirit – find their roots in his bi-cultural experience. Born of Southern Chinese parentage, in the then-British colony of Hong Kong, Young moved to Australia in 1967. Equally engaged by theoretical concerns and the pleasure of painting, he read philosophy of science and aesthetics at the University of Sydney. His investigation of Western late modernism prompted significant phases of work from a bi-cultural viewpoint. His evolving concerns with the discourses of the time, including postmodernism and post colonialism, and the ongoing tensions surrounding globalisation, have contributed to intriguing cycles of works. Young's intellectual rigor, combined with a fundamental commitment to painting, make him one of the most fascinating and respected artists in Australia today.
Associate Professor Carolyn Barnes
Associate Professor Carolyn Barnes (PhD Melb 2004) is Academic Director of Research Training at Swinburne Design, where she teaches research methods for design and researches co-design practices. In her spare time, Carolyn is an art fan, being widely published on the subjects of Australian non-objective art and artist-initiated activity. Craftsman House published her monograph on the Hong Kong-Australian artist John Young in 2005.
Image: John YOUNG, Flower Market (Nanjing 1936) #3 2010 (detail), digital print and oil on Belgian linen, 240.0 x 240.0 cm. Courtesy of the artist.
Essential COVID information you should know before returning to Bunjil Place
Keep up to date with what's happening at our place by signing up to our email newsletter.
For general ticketing and Box Office information (including conditions of sale) see our Ticketing services information page.
For Accessibility bookings please email bunjilplace@casey.vic.gov.au or phone 03 9709 9700 between 9.00 am and 5.00 pm (Monday to Saturday).
Date
Rescheduled date 2:
Saturday 13 November 2021

Rescheduled date:
Saturday 11 September 2021

Original date:
Saturday 14 August 2021
Tickets
Adult $15.00
Concession (pensioner, senior, ft students) $12.00

Package Prices (both Home(s) & Panel Discussion events – must be booked using the package link, see left)
Adult $20.00
Concession (pensioner, senior, ft students) $17.00

Please note, a service fee of $3.00 applies to all bookings, plus $1.00 for standard mail if selected.