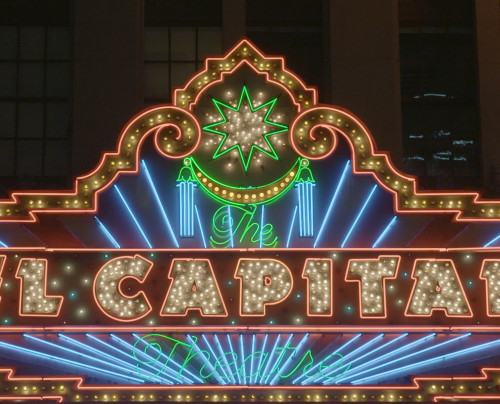 Double Bill - Photo 2021 & MIFF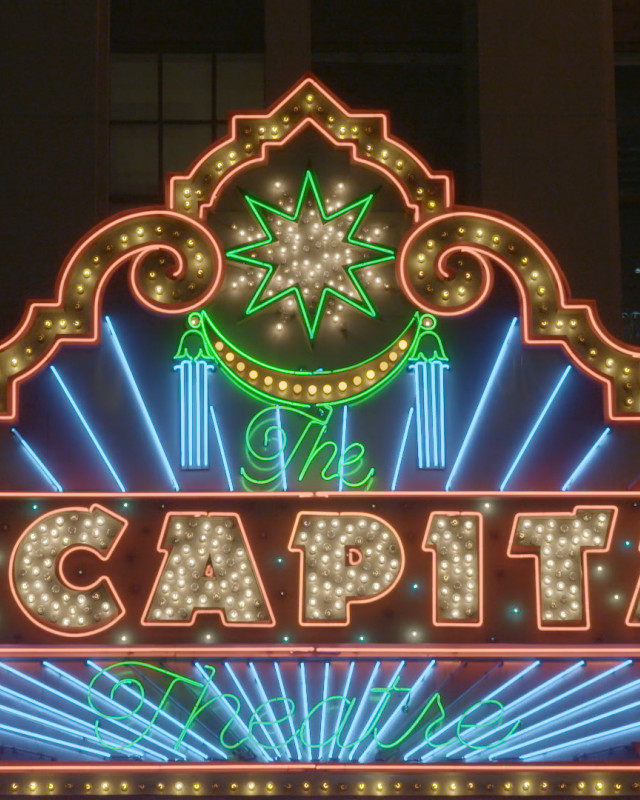 Double Bill - Photo 2021 & MIFF
Join us for an artistically engaging Sunday for a unique double bill experience. As part of the PHOTO 2021 Festival we will be presenting 'The 13 Most Beautiful… Songs for Andy Warhol Screen Tests,' followed by Melbourne International Film Festival feature 'NEON' as a double bill event.
Beginning at 4pm, we will be screening The 13 Most Beautiful… Songs for Andy Warhol Screen Tests, which is accompanied by screen tests from our community call out  and live music score by Video Video; the highly acclaimed new-romantics band featuring Matt Sigley, Byron St.John and Matt Doll (The Mavis's) will pave the synth light-way into our MIFF Summer Residency film NEON. 
Program for events
4.00 pm - Doors open 
4.30 pm to 5.30 pm - The 13 Most Beautiful… Songs for Andy Warhol Screen Tests 
5.30 pm to 6.30 pm - Community screen tests with live music performance by Video Video 
6.30 pm to 8.00 pm - NEON 
Just $10.00 to book your spot and receive one of the following from our festival candy bar 
MIFF special choc top with a non-alcoholic beverage of your choice 

Pop-corn tub with a non-alcoholic beverage of your choice 

A glass of champagne, beer or wine
Guests can also pre-order a variety of food options at the time of booking, including: 
Cheese Platter: Local Cheeses, Fruit Paste and Lavosh - $18.50
Antipasto Platter: Cured Meat, Marinated Vegetables, Cheese and Turkish bread - $22.50 (serves 2)
Rice Paper Rolls: Fresh and Pickled Vegetables with Hoi Sin Dip - $18.50 (6 pieces)
Three Cheese Arancini with Pesto - $16.50 (6 pieces)
Additional food and drinks will also be available for purchase throughout the movie. 
Essential COVID information you should know before returning to Bunjil Place
The 13 Most Beautiful... Songs for Andy Warhol Screen Tests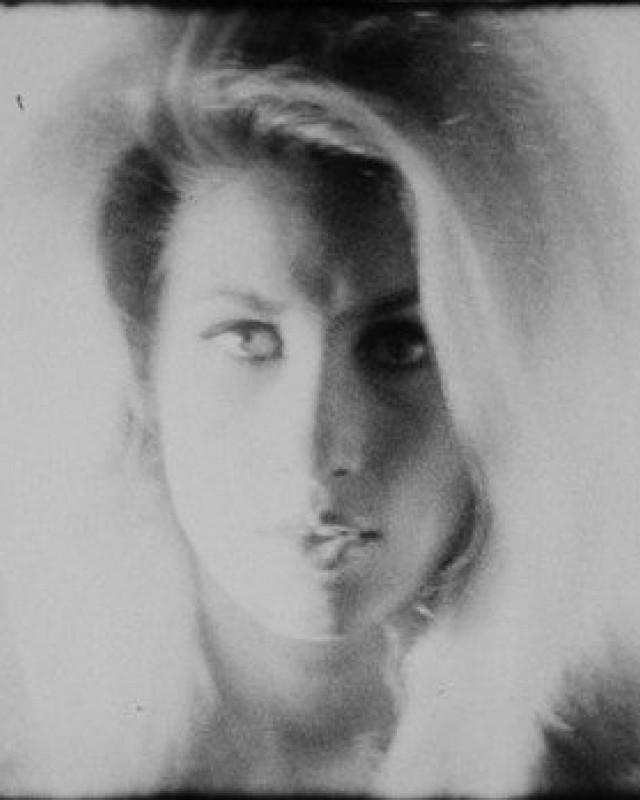 Andy Warhol, Screen Test: Jane Holzer [ST141], 1964 
16mm film, black and white, silent, 4 minutes 24 seconds 
©2020 The Andy Warhol Museum, Pittsburgh, PA, a museum of Carnegie Institute. All rights reserved.  
Film still courtesy The Andy Warhol Museum.
Andy Warhol (1928 – 1987) was a prolific American artist that led the Pop art movement. His work blurred the lines between artistic expression, advertising and celebrity culture. Exploring a variety of artistic mediums, he was most renowned for his silkscreen portraits of popular icons including Marilyn Monroe (1962). His continual fascination with portraiture of the beautiful and famous led to one of Warhol's most interesting bodies of work through the use of film.  
Between 1964 and 1966 Warhol shot approximately 500 rolls of film of which mostly were portraits of acquaintances, friends and celebrities visiting his iconic studio The Factory. Shot with a stationary Bolex 16mm camera, the subjects were asked to simply sit in front of the camera for a 3-minute timeframe. The subject and camera remained almost motionless creating a seemingly 'living portrait'. When the Screen Tests were projected they were slowed down often exposing the subject's mannerisms, vulnerabilities and insecurities.
In 2010 American musicians Dean Wareham and Britta Phillips were commissioned by the Pittsburgh Cultural Trust to compose music to accompany 13 selected films from the series. This resulted in live concerts across the USA with large scale projections of the selected screen tests in the background.
In partnership with the Warhol Museum in Pittsburgh and as part of the PHOTO 2021 program, Bunjil Place is proud to present The 13 Most Beautiful… Songs for Andy Warhol Screen Tests. Featuring Paul America, Susan Bottomly, Ann Buchanan, Freddy Herko, Jane Holzer (Toothbrush), Dennis Hopper, Billy Name, Nico, Richard Rheem, Lou Reed (Coke), Edie Sedgwick, Ingrid Superstar and Mary Woronov. These are the 13 films that Dean and Britta wrote a music score for.
NEON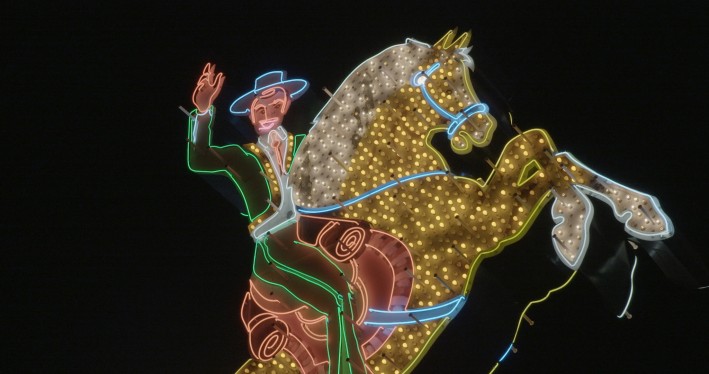 Australia (MIFF 2015, Australian Showcase, MIFF Premiere Fund) 
Director: Lawrence Johnston 
A sustainable source of illumination, a creative inspiration and a fading craft, neon shines in Lawrence Johnston's latest film. 
Lawrence Johnston has long been obsessed with neon. Although his award-winning film Eternity (MIFF 1994) was about Arthur Stace's handwritten signage, Johnston managed to sneak footage of neon signs throughout. Neon also features in Night (MIFF 2007), and while filming Fallout (MIFF 2013), the director made a special trip to Las Vegas to visit neon museum The Boneyard. 
It was there that Johnston decided to make a film celebrating the beauty and romance, the art and science of neon: visually stunning, one of the most environmentally friendly forms of lighting ever made, and endangered – LED is slowly but surely taking its place around the globe. 
Vivid, beautiful and insightful, the MIFF Premiere Fund-supported Neon is the story of this noble element that has so profoundly coloured the modern world. 
 
This film is classified as PG, we recommend Parental Guidance for young viewers. 
Check out this month's MIFF Residency selection: 
Keep up to date with what's happening at our place by signing up to our newsletter.
For general ticketing and Box Office information (including conditions of sale) see our Ticketing services information page.
For Accessibility bookings please email bunjilplace@casey.vic.gov.au or phone 03 9709 9700 between 9.00 am and 5.00 pm (Monday to Saturday).
Date
Sunday 21 February 2021
Tickets
Tickets are $10.00 and are redeemable for a MIFF special choc top + non-alcoholic beverage of your choice, a popcorn tub + non-alcoholic beverage of your choice or a glass of champagne, beer or wine.

Walk up guests are welcome to purchase tickets on the day, however, please be aware that if our COVID-safe capacity has been reached you may be denied entry to the seating space.