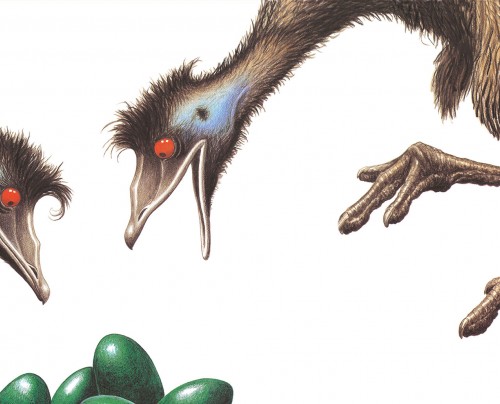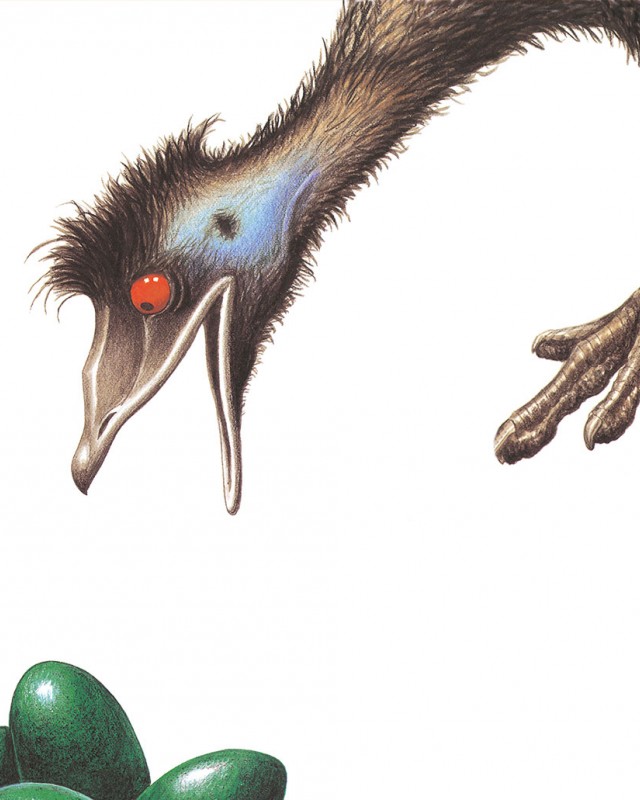 Edward the Emu
Unfortunately this event is now cancelled due to community safety measures around the COVID-19 Coronavirus. We look forward to this event returning sometime in the future. Existing ticket holders will be contacted via phone to confirm the cancellation and provide information pertaining to ticket refunds. Customers do not need to contact the Box Office.
Get set for big (bird) laughs as the award-winning team from Monkey Baa hit our stage with the classic Oz tale of two emus searching for their identity. A journey of hilarity and tenderness that leads to the discovery that the best thing you can be is... you!
Edward is bored with his lot. Being the only emu at the zoo has left him feeling glum and under the impression that the grass is greener in everyone else's enclosure. Maybe being a seal, or a lion, or a snake might be a better option in life for a lonely bird? Convinced that the other creatures are more popular, Edward breaks ranks and goes to find the fun.
Meanwhile the Keepers are in hot pursuit, hunting high and low to relocate their crowd-pleasing, much-loved feathered attraction. Edward stays one step ahead until he's ready to head home; concluding that being an emu might be just right after all. Back at HIS pen, a very shocking but welcome surprise awaits... he's been replaced by the rather wonderful Edwina the Emu!
Lonely no more, the pair are soon the expectant parents of 10 eggs. With the impending arrival of their large family, Edwina is driven to find the right job to support her brood. Whilst Edward assumes nesting duties, she throws her hat in the job-market ring and heads out into the world. Trying all sorts of roles on for size, from dancer to waiter, she discovers she's not the right fit for any of the human jobs!
Monkey Baa Theatre Company has been creating classic, much-loved productions for young people for over 20 years. Edward the Emu carries on the vision to make theatre an intrinsic part of young people's lives with the quality, humour and heart that has made Monkey Baa a favourite of families across Australia. 
A Monkey Baa Theatre Company production
Edward the Emu
Based on the picture books by Sheena Knowles and Rod Clement
Photo credit: Illustrations by Rod Clement

Keep up to date with the latest news and shows coming to Bunjil Place by joining our e-newsletter mailing list.
For general ticketing and box office information (including conditions of sale) see our Ticketing services information page.
For accessibility bookings or other box office inquiries please email bunjilplace@casey.vic.gov.au or phone 03 9709 9700 between 9.00 am and 5.00 pm (Monday to Saturday).
Can't find the perfect present? Give them the gift of choice with a Bunjil Place Gift Voucher!
Date
CANCELLED: Wednesday 12 & Thursday 13 August 2020
Time
6.30 pm (Wed)
10.30 am (Thur)
Location
Bunjil Place Theatre
Tickets
All Tickets $16.00

This production is part of the Bunjil Place 2020 Education Program. For school bookings, please contact the Bunjil Place Box Office on 9709 9700 or email bunjilplace@casey.vic.gov.au.

Children under the age of 2 years do not require a ticket if seated on the lap of their carer.
Prams are not permitted in the Theatre.
Please note: Service fees may apply to tickets sent via email ($1.95) and mail ($4.00).