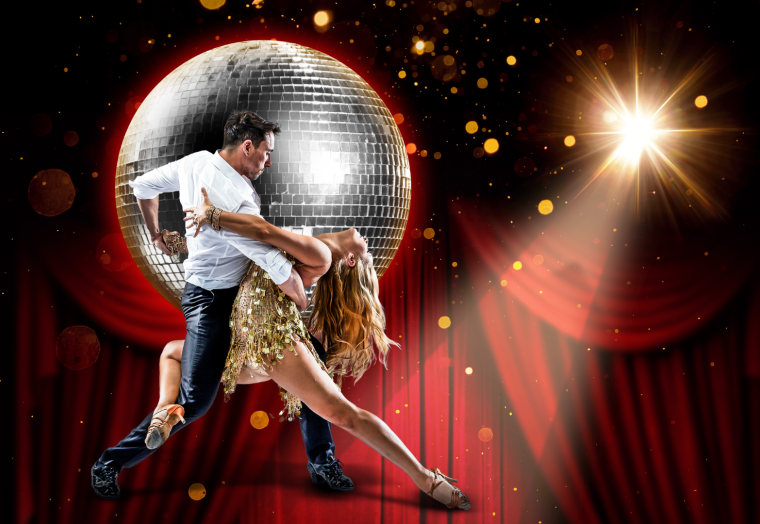 BALLROOM BLITZ!
Dates
Wed 20 Mar 2024
Get ready to experience the ultimate dance extravaganza with Ballroom Blitz, the latest sensation from the visionary producers of "Celtic Illusion." Choreographed by the remarkable Aric Yegudkin, three-time Dancing with the Stars champion, this show is a breathtaking fusion of elegance, energy and mind-blowing ballroom dance. 
Ballroom Blitz sees traditional ballroom dance meet cutting-edge choreography, producing a mesmerising display of skill and passion. Be awestruck as Aric Yegudkin's artistry takes centre stage, creating a spectacle where rhythm meets romance, passion ignites the dance floor, and you are transported into a world where every step tells a story, and every move ignites the senses. 
Featuring breathtaking costumes, lighting and stage design fused with heart-pounding music performed by our live band, this show will set the stage on fire as the dancers create moments of pure enchantment, a testament to the incredible world of dance. 
Ballroom Blitz will leave you spellbound, reminding you that the possibilities are limitless when it comes to dance. This is ballroom dance unleashed! 
Tickets
Adult - $89.90
Senior, Pensioner, FT Student - $84.90
Child U15 - $79.90
Family of 4 - $320.00
Groups 10+ - $84.90

Please note: A Service fee of $3.00 applies to bookings made online and by phone (unless tickets are free of charge). Delivery Fees may also apply.