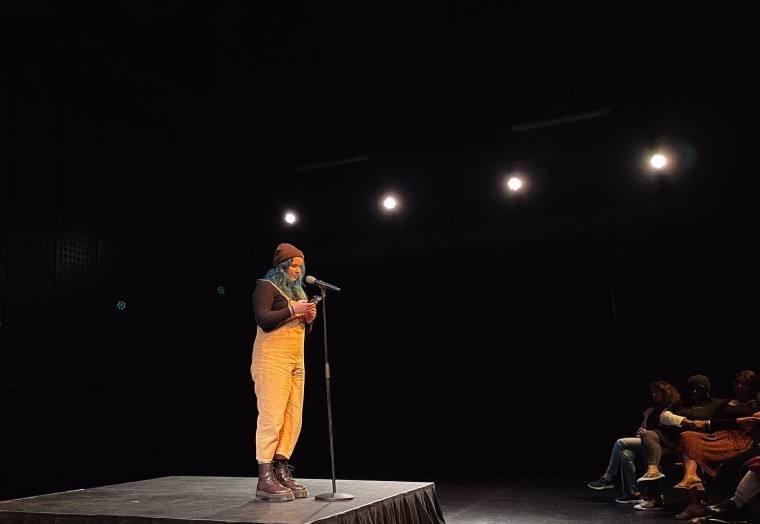 Littlefoot & Company's Spoken Word Night
Dates
Thu 30 Nov 2023 - Thu 22 Feb 2024
Duration
2 hours, 15 mins
Free. Online bookings essential.
Join us for a night of Spoken Word as the Littlefoot & Co. Open Mic Night returns to the Studio. 
These nights are for all types of performances; Spoken word artists, story tellers, musicians, comedians and even first time performers!
Coming on Thursday 30 November, New Zealand's leading spoken word artists, Rehekōrero, 2023 National Grand Slam Champions of WORD.
The Front Line, Aotearoa's premier inter-high school spoken word poetry competition. Powerful indigenous storytellers between the ages of 16 & 18, Milan Moala and three Year 13 akonga - Piremina Ngapera, Koromiko Jacob-Williams and Billy McCarthy create powerful mutli-voiced poems that celebrate their culture in both English & Te Reo Maori.  
They are travelling to Naarm for a series of performances and a chance to compete at the Trans-Tasman Poetry Slam.
 
Header image: Sol Photography & Action Education
If you're interested in Spoken Word but haven't been to one of the events, come down and check it out.
You'll see artists, storytellers, poets, musicians, comedians and first time performers in a friendly and welcoming environment. Whether you want to take to the stage yourself or just hang out and enjoy the vibes, all are welcome. Registration for open mic spots are FREE and will be available on the night but if you're interested in performing you can also contact the event organisers at [email protected].
So come down for some good vibes, a bar and good people.
FREE AND WELCOME TO EVERYONE.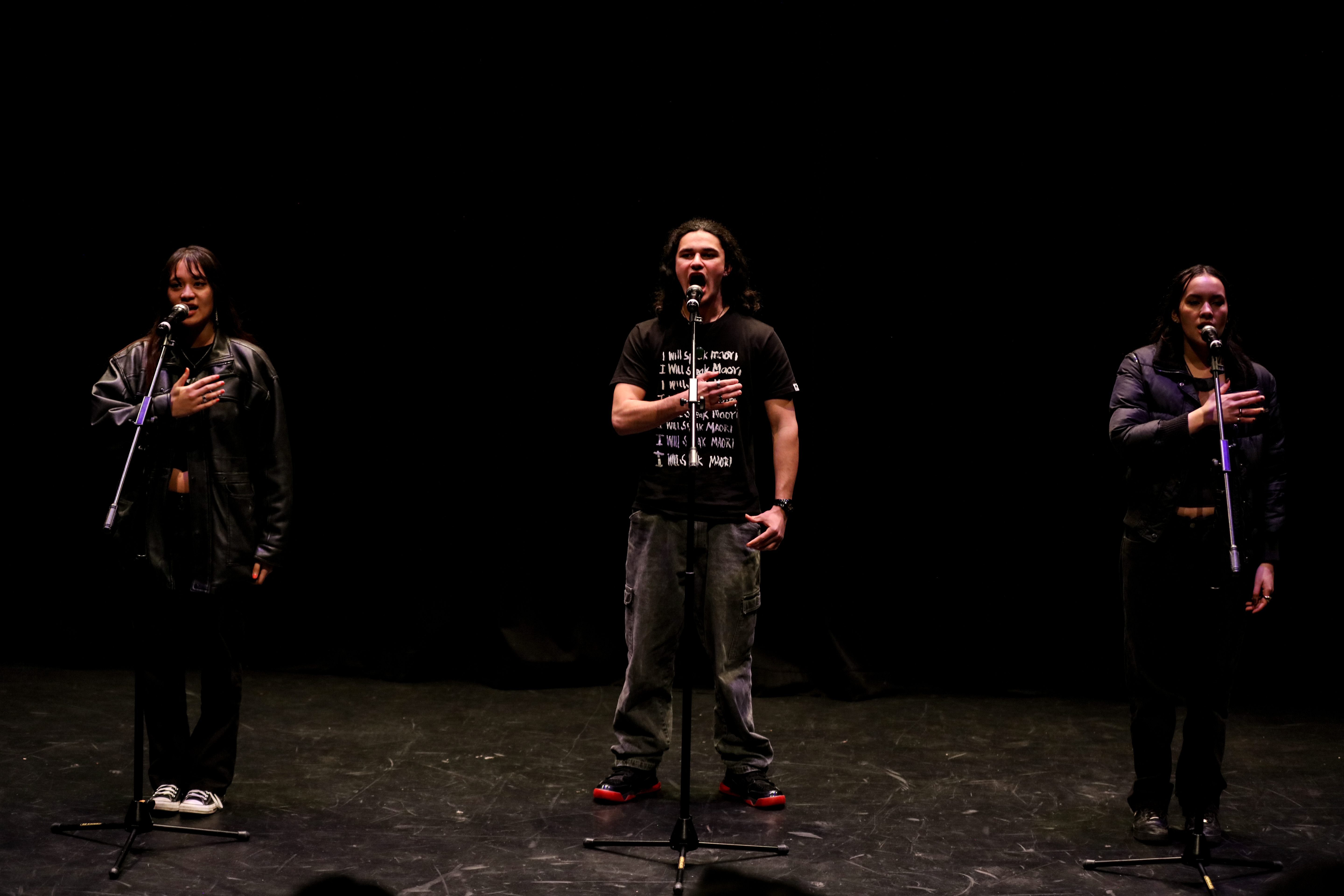 Youth Spoken Word Poetry Workshop with Action Education & Rehekōrero
Before heading to Littlefoot's regular Spoken Word Night, make sure you join our Youth Spoken Word Poetry Workshop.
Designed for emerging writers of all levels to express their worldview through Spoken Word Poetry. Participants will leave with a draft of a poem, an understanding of basic spoken word performance skills, and a chance to share their work. 
Featuring a special performance from Spoken Word Poetry Champions Rehekōrero. 
Dates
Thursday 30 November 2023
Thursday 22 February 2024
All sessions run from 7.45 pm to 10.00 pm
Content Warning: Performances may contain strong language and adult themes.
For general ticketing and box office information (including conditions of sale) see our Ticketing services information page.
For accessibility bookings or other box office inquiries please email [email protected] or phone 03 9709 9700.
9.00 am - 5.00 pm (Mon to Fri)
|
10.00 am - 5.00 pm (Sat)