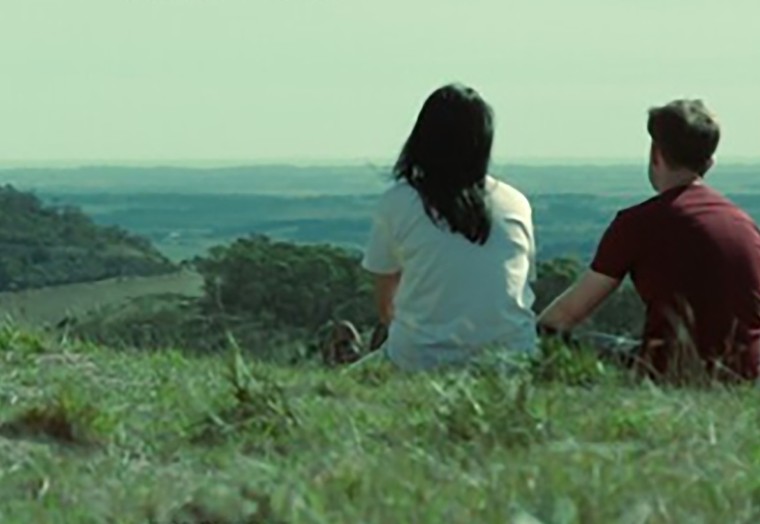 Multicultural Film Festival 2023
Dates
Sat 18 Nov 2023
Location
Bunjil Place Plaza
The Multicultural Film Festival is coming to Bunjil Place once again, with live music, Q&A with the filmmakers and a presentation of the MFF 2023 winners on the Outdoor Screen!
The 2023 Multicultural Film Festival is an annual short film festival that explores diversity and multiculturalism through powerful, uplifting and thought-provoking films.
Brought to you in partnership with Victorian Multicultural Commission and Swinburne University, these films from Australia's only multicultural film festival will challenge and uplift you.
Image: Jia, Directed and written by Vee Shi, Produced by Nicholson Ren, Vee Shi and Taysha McFarland.
EVENT SCHEDULE
6.30 pm: Doors open and live performance 
7.30 pm: Welcome by Deputy Chair of the VMC, Bwe Thay
7.40 pm: Q&A with Roy Maloy and filmmakers
8.00 pm: 2023 Multicultural Film Festival screening
 
FILM PROGRAM
Leopard 
Directed by and Ali Zoghi 
Written by Kamil Domaradzki 
Produced by Ali Zoghi and Christie Heilig 
Winner Best Short Fiction 
A Lebanese Australian teenager struggles with coming out to his childhood best friend and cousin on his sixteenth birthday. A coming of age drama about toxic masculinity, peer pressure, friendship and being true to yourself.
Jia 
Directed and written by Vee Shi 
Produced by Nicholson Ren, Vee Shi and Taysha McFarland
Honourable Mention Best Short Fiction
Winner People's Choice 
Ming, a grieving Chinese mother, arrives in Australia to embark on a road trip with a young Caucasian man, Eric to remember her late son. But she soon discovers that Eric was in a romantic relationship with her son, which clashes with her conservative values.
Beyond the Cut 
Directed, written, and produced by Daniel Guerrero 
Winner Best Short Non-Fiction
It was 1968 when a 14-year-old Italian, Paul De Luca, walked into a barber shop to ask for an apprenticeship. In 1973, he took over the shop and 54 years later he's still in charge. Despite the changes and challenges that come with time, Paul's dedication, craftsmanship, and devotion remain unwavering. 
This is the story of Brisbane's Most Iconic Barber. 
Mandarin 
Directed and produced by Ji Li, Wanshu Li and Mingyang Yao
Honourable Mention Best Short Non-Fiction 
Mandarin is a 5-minute documentary that depicts a young man with diverse background, who lives alone in the modern society, wants to break out his little world to make connections with others. 
Australian Mongrel 
Directed by Rocco Fazzari and Belinda Lopez 
Produced by Rocco Fazzari 
Winner Best Open Category 
Passengers on the Sydney Rail Network are asked "How did you get here?" 
Kotoba  
Directed and written by Kaede Miyamura 
Produced by Evangeline Parks 
Winner Emerging Filmmaker 
Surrounded by gibberish in a foreign schoolyard, Hina, a new immigrant, attempts to charm her way into friendships using an omamori (Japanese amulet) and broken English phrases. After one disastrous introduction, she retreats to her confidant Holly, a self-righteous sheep residing at a local petting farm, who teaches Hina English through wild imagination. But a human-sheep relationship can only last so long and when Holly cuts her ties, Hina must now fill the Holly-shaped void with a real human friend. 
Two Dollars 
Directed and written by Natalia Cricri 
Produced by Natalia Cricri and Luke Smith 
Winner Chairperson's Choice 
When Olivia moves to a new country, not only does she have to learn to adapt and overcome the barriers of a new culture, but also the sly tactics of a school bully. In the process, Olivia rises to the challenge and learns what it takes to become her own hero. 
Breanne Peters  
Breanne Peters is a gifted and talented musician/singer-songwriter based in Tooradin. She began classical piano and classical guitar at age 3, by age 7 she was learning acoustic and electric guitar, bass guitar, drums, and voice and at age 8 her love and passion for music lead her to public performances and song writing. Breanne graduated at the Victorian College of the Arts Secondary School (VCASS) in 2021 where she studied Classical and Jazz guitar. She plays a variety of genres but her passion is for her Māori culture and she incorporates this in her song writing. Many of her songs are in Te Reo Maori, the indigenous language of New Zealand. 
Roy Maloy
Roy Maloy Is a proud Dja Dja Wurrung & Yorta Yorta man, author, playwright, screen and television producer, actor and touring live performer. In 2024 Maloy issued the second edition of his best selling 2020 biography, "Squizzy - The Forensics, The Man, The Vendetta", met with national media acclaim.  
Described by ABC Radio National as the most prolific true crime author alive today, Maloy has amassed a catalogue of 13 books to his name, with four more scheduled for publication in 2024. With credits in film production and live performance, Maloy is currently a nationally touring live, true crime performance named "Criminal Outsider".  
The Multicultural Film Festival is sponsored by Commonwealth Bank, Jobs Victoria, Segmento, Victorian Electoral Commission, SBS, Department of Transport and Planning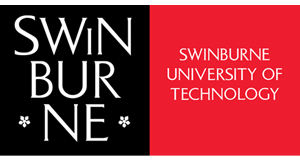 ​
Dates
Saturday 18 November 2024
Tickets
Tickets $7 - includes a complimentary beverage.
9.00 am - 5.00 pm (Mon to Fri)
|
10.00 am - 5.00 pm (Sat)