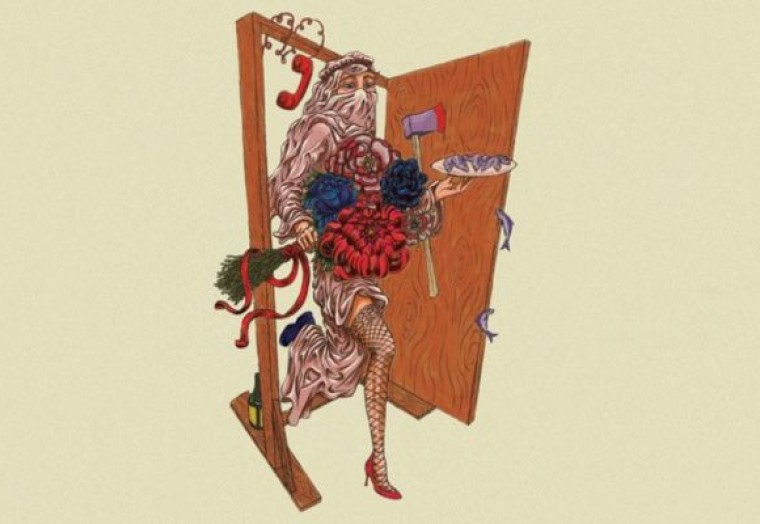 Noises Off
Dates
Wed 7 Feb 2024 - Sun 11 Feb 2024
Hours
8.00 pm - 10.30 pm (Wednesday - Saturday)
2.00 pm - 4.30 pm (Saturday - Sunday)
Duration
2 hours 30 minutes (includes a 20 minute interval)
The Award-winning Windmill Theatre Company presents Noises Off by the English playwright Michael Frayn. 
This play within a play captures a touring theatre troupe's production of Nothing On in three stages: dress rehearsal, the opening night and a performance towards the end of a debilitating run. Brimming with slapstick comedy, complete with slamming doors, falling trousers and flying sardines! 
Prepare for a night of uproarious comedy as Windmill Theatre Company proudly presents the side-splitting classic, "Noises Off." This hilarious farce, written by Michael Frayn, is an absolute must-see for theatre enthusiasts and comedy lovers alike! 
What's "Noises Off" all about? 
Imagine a group of inept actors attempting to put on a play, but behind the scenes, chaos reigns! The result? An uproarious, behind-the-curtain look at the madness, mayhem, and mishaps of the theatre world. You'll be in stitches as you witness the increasingly disastrous performances, backstage antics, and a set that has a mind of its own. 
Don't miss your chance to be part of this uproarious journey behind the scenes! Grab your tickets now and join us for an evening of laughter, mishaps, and unforgettable fun. 
Dates
Wednesday 7 February
Thursday 8 February
Friday 9 February
Saturday 10 February
Sunday 11 February
8.00 pm - 10.30 pm
8.00 pm - 10.30 pm
8.00 pm - 10.30 pm
2.00 pm - 4.30 pm | 8.00 pm - 10.30 pm  
2.00 pm - 4.30 pm
Tickets
Early bird $30 tickets – valid until 10 December

Regular prices from 11 December:
Adult $37
Child 2-14 years $28
Family of 4 $32 per person
Groups 10+ $32 per person
Concession $33 (pensioner, senior, full time students)


Please note: A Service fee of $3.00 applies to bookings made online and by phone (unless tickets are free of charge). Delivery Fees may also apply.
9.00 am - 5.00 pm (Mon to Fri)
|
10.00 am - 5.00 pm (Sat)