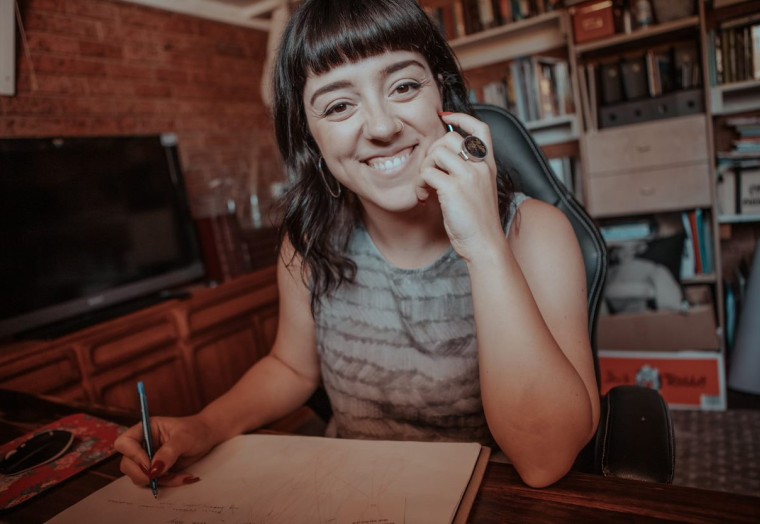 Reflections Online Workshop: Ren Alessandra
Dates
Thu 11 Aug

Free. Bookings essential.
Join us across four Thursday evenings during the Casey Winter Arts Festival as four artists show you how to celebrate your story through art. Explore and reflect on the stories within you through art making in the comfort of your own home.
In line with the theme, this writing workshop will embody ways of engaging with 'Reflections'. You will approach the theme through different writing exercises and lenses, a short piece of self-portrait poetry, a short piece of nostalgia, a short piece of a lesson. These three pieces will all encompass a different definition of the word 'Reflection' and writers will walk away with the skeleton of a range of poems ready for their development outside of the workshop too. There will be time to create, develop and share in a safe, engaging way, where every voice is ready to be heard and celebrated.
Materials
Paper and writing utensils
About Ren Alessandra
Ren Alessandra is an Italo-Australian poet and educator based in Naarm. As the 2020 Australian Poetry Slam Champion, she endeavours to advocate for poetry at every turn. Wordcraft is the name under which she hosts open mics, workshops and private mentoring. A judge for the 2022 Victorian Premier's Literary Award for Poetry, she has also been commissioned by Sustainability Victoria, TAFE NSW, City of Yarra, Rotary International and City of Melbourne for the Summer Night's Drone show, among others. Her new work, Wog Girl, illuminates the nuances of being Italian immigrants in a world that continues to stereotype them while celebrating her identity. Join her journey at @renalessandrapoetry.
Dates
7.00 pm - 8.30 pm, Thursday 11 August 2022
Tickets
Free online registration.
9.00 am - 5.00 pm (Mon to Fri) | 10.00 am - 5.00 pm (Sat)