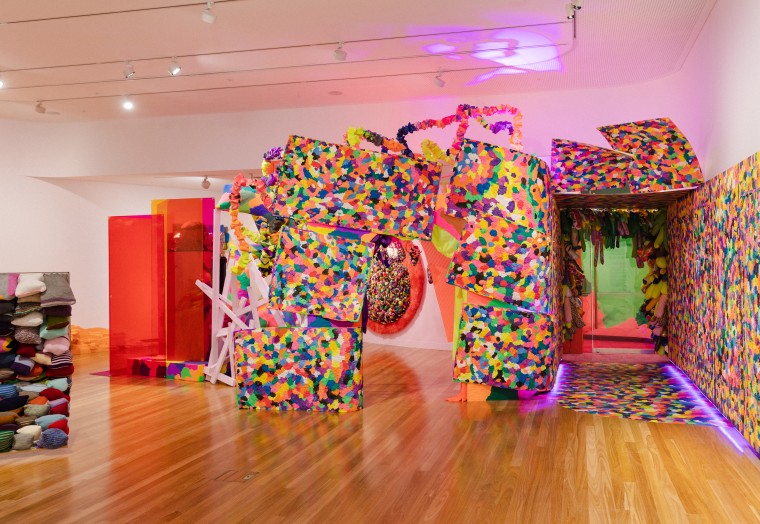 Rosie Deacon: SPAGHETTI-STACK-SNUFFLE-SHUFFLE
Dates
Sat 5 Nov 2022 - Sun 26 Feb 2023
Hours
10.00 am - 4.00 pm (Tue - Sun)
Closed Mondays
Free and family friendly.
Rosie Deacon is a contemporary artist well known for her exuberant and wonder-filled sculptural installations, that often incorporate performance elements to encourage exhibition visitors to interact and step outside their daily reality. Through her art, Deacon explores the relationships between animals and humans, often considering the ways we cohabitate and interact with one another in varying environments.
Over the past few months Rosie has been undertaken an artist-in-residence at the Old Cheese Factory in Berwick in preparation for her major new exhibition SPAGHETTI-STACK-SNUFFLE-SHUFFLE at Bunjil Place Gallery. This is the first exhibition of Deacon's work in Victoria, and the residency is a first for Bunjil Place.
The residency has also involved Rosie working collaboratively with the local community to make components for SPAGHETTI-STACK-SNUFFLE-SHUFFLE. This includes over 100 "joey" sculptures created by students from Gwendoline Kindergarten in Berwick.  Materials gathered from local op shops and art disposal centres, including gifted items and materials that have served their purpose are given a new life in her artwork. She draws upon her memories of the familiarity of handcrafted textiles, including knitted, crocheted, and woven materials that will abound into an excessive and wonderous environment within the Gallery.
Also in development is a new interactive animation for the Bunjil Place outdoor plaza screen inspired by Rosie's intrigue with 1980s YouTube aerobics championships and morning television show Aerobics Oz Style, this interactive work is currently being developed by Deacon in collaboration with Melbourne digital artist Simon Burgin.
Image: Rosie Deacon, Spaghetti-Stack-Snuffle-Shuffle, installation view, 2022. Photo: Bri Hammond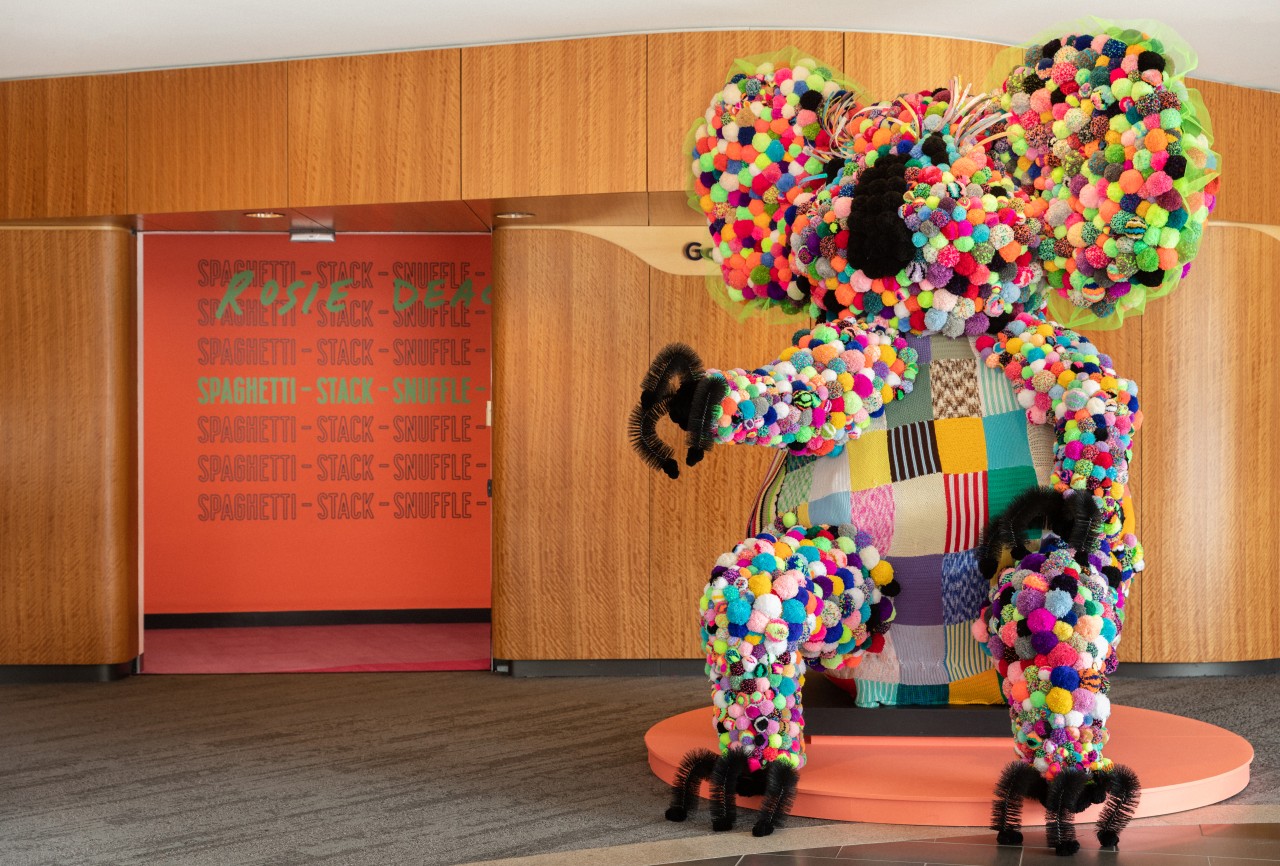 About the Artist
Rosie Deacon is a Sydney-based visual artist who holds a number of accolades for her art, has featured in both local and international solo exhibitions and has been included in group shows across Sydney, Fremantle, Grafton, Newcastle, Bathurst, Brisbane, Townsville, Launceston and Sheffield, UK. In 2022, Deacon was commissioned a new work House Warming to open The Centre for Creativity at Sydney Opera House. Deacon's work is held in collections including Artbank, Campbelltown Arts Centre and Wollongong City Art Gallery.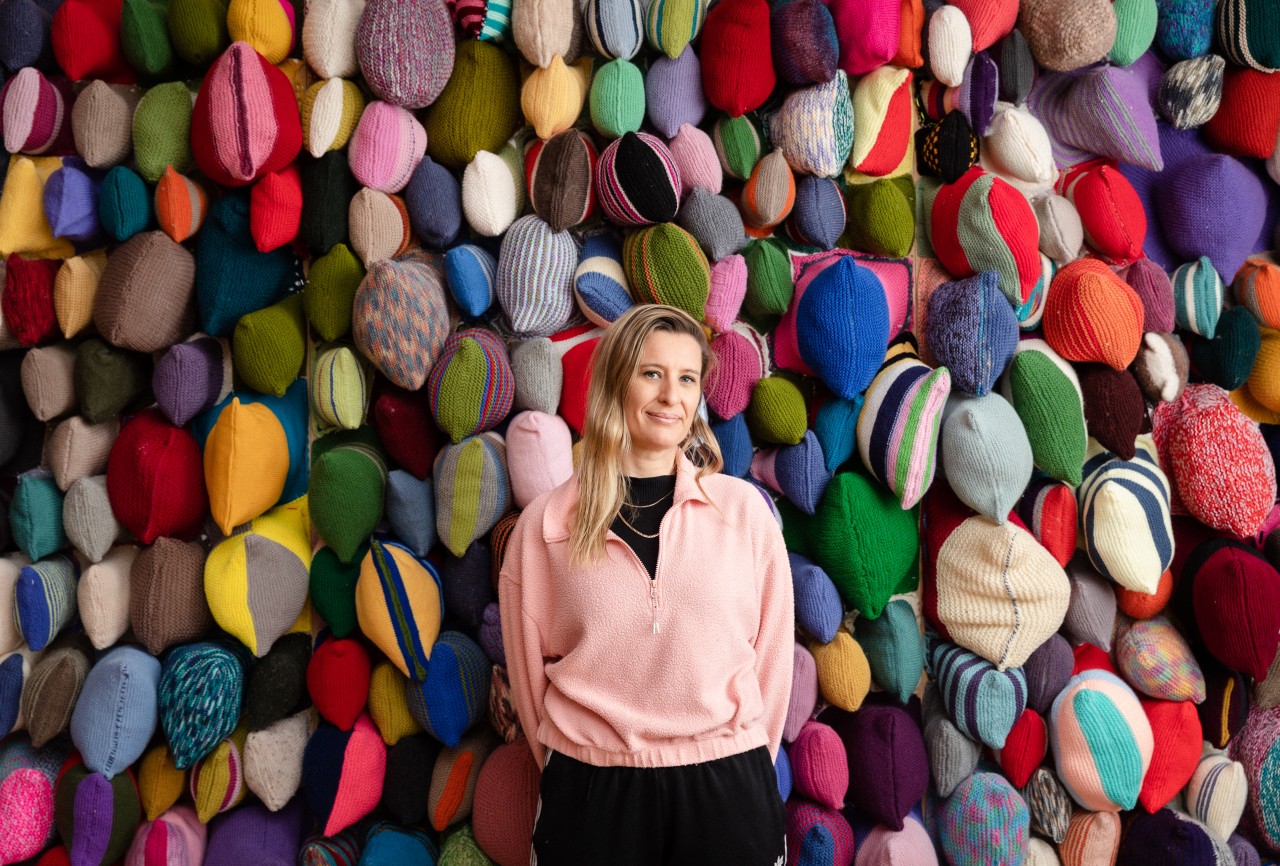 Dates
10.00 am - 5.00 pm,
Tuesday - Sunday,
Saturday 5 November 2022 - Sunday 26 February 2023
Entry to the Gallery is free.