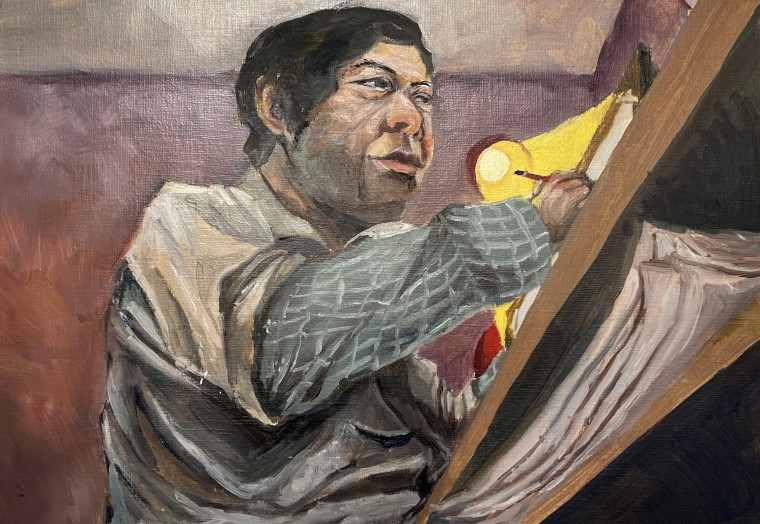 Young Archie - Bunjil Place
Dates
Sat 3 Sep 2022 - Fri 14 Oct 2022
Hours
Refer to opening hours below.
Free admission. No booking required.
See the artwork of budding artists at this exhibition celebrating our youngest creatives aged 5 – 18 years. 
Over the past few months, children and young people across Victoria were invited to participate in the Young Archie portrait competition. From over 200 applications received, 58 artists are now showcased in this very special exhibition.  
Featuring works on paper by finalists across four age categories, Young Archie at Bunjil Place showcases portraits of people significant to each artist.  
Exhibiting artists: 
Basheera Aahin 
Jerusha Abeysiriwardena 
Alana Baile 
Odeta Better 
Mikayla Brooke 
Sofia Ceban-Geysman 
Justin Charlestio 
Hrithika Chivukula 
Harry Clements 
Nash Cole 
Amelia Curtois 
Jessamine Curtois 
Layla Daoud 
Sarani Dassanayaka 
Ayuni Dassanayaka 
Téa Maegan Davies 
Reshaan Hasmin De Silva 
Catrina Ee 
Geenaari Epasinghe 
Oscar Fan 
Sophie Fitzgerald 
Enelsa Frankel 
Dinudi Gamalath 
Iraj Hasani 
Gracelyn Hasthorpe 
Iliana Haviaridis 
Erin Hicks 
Shelby Holyoak 
Tiani Jayasena 
Dinara Jayawardena  
Ayla Lynne Johnston 
Maddy Johnston 
Vidusha Vithum Kodagoda 
Urvi Kruttiventi 
Ashton Larive  
Alicia Lewis 
Simona Ling 
Lily McGloin 
Lenny McNaughton 
Eliza Mittal 
Robina Nasiri 
Bao (Peter) Nguyen 
Sailor O'Reilly 
Adhrith Paratal 
Indra Pate 
Sithuli Minara Peiris 
Sandali Tehara Perera 
Rishika Prakash 
Alexa Pricone 
Ipshita Roy Chawdhury Aradhaya 
Manuthi Nesakya Samaraweera 
Sesali Diyansa Senevirathna 
Lisath Sirimanne 
Ekam Singh Soor  
Attina Townsend 
Sayul Oshane Wimalasiri 
Sunny Wu 
Minahil Zaidi 
Free in the Studio. 
Header image: Peter (Bao) NGUYEN, Grandfather 2022, oil on paper, Young Archie Competition 16 – 18 years category © the artist
Archibald Prize 2022
The Archibald Prize represents Australia's oldest and most prestigious art award and will be shown exclusively in Victoria at Bunjil Place. 
Image: Archibald Prize 2022 finalist, Paul Newton Portrait of Hugh Jackman and Deborra-Lee Furness (detail) © the artist
Dates
Thu 22 September – Wed 5 October
10.30 am – 4.30 pm
 
Thu 6 & Fri 7 October
10.30 am - 7.00 pm
 
Sat 8 - Wed 12 October
10.30 am – 4.30 pm
 
Thu 13 October
10.30 am – 9.00 pm
 
Fri 14 October
10.30 am - 7.00 pm
 
Sat 15 & Sun 16 October
10.30 am - 4.30 pm