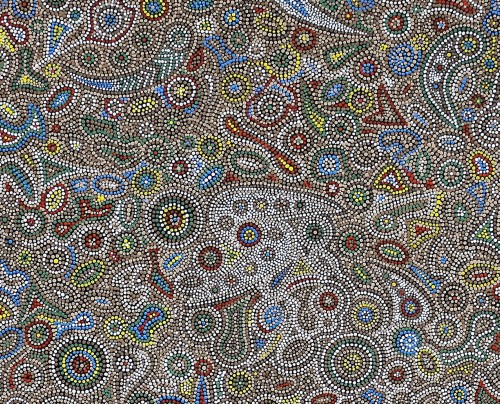 Gathering of the Tribes: Yarn and Art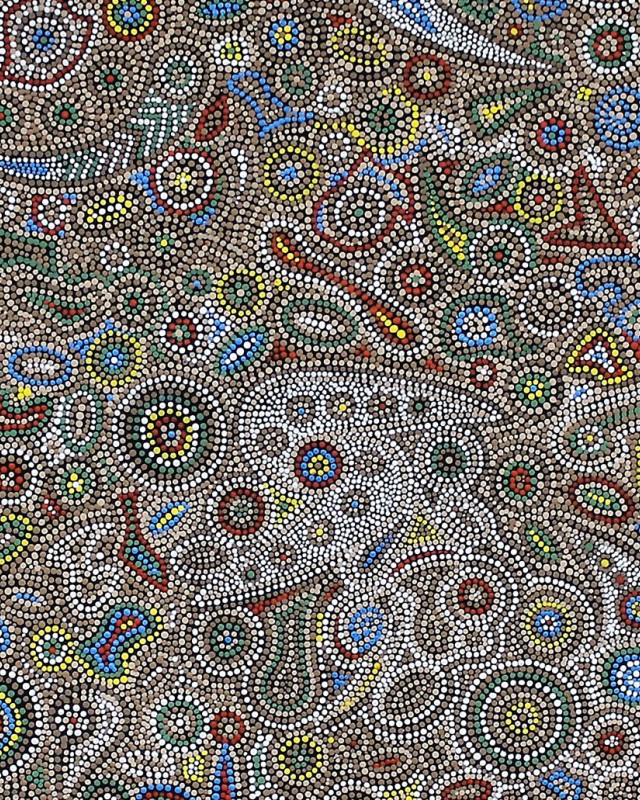 Gathering of the Tribes: Yarn and Art
An exciting exhibition of indigenous artworks to celebrate NAIDOC week.
Gathering of the Tribes is an arts and cultural exhibition dedicated to honour the arts created by Casey's Community Care, Social Support, Yarn and Art group.
To celebrate the 5 year anniversary of the Yarn and Art group's inception, this NAIDOC week we will be featuring the best of their artworks for all of the community to enjoy.
Yarn and Art was developed to provide Aboriginal and Torres Strait Islander elders and community members connection through kinship, with an opportunity to remain connected while trying their hand at painting, knitting, mosaic or craft whilst having a yarn.
The group commenced in August 2014 and meets in a relaxed and friendly environment at City of Casey's Aboriginal Gathering Place. Group members work on their own projects, sharing their personal story and culture through their preferred mediums.
Image credit:
Greg MATTHEWS (Untitled) detail 2019, Acrylic on Canvas, Courtesy the artist
For accessibility other box office inquiries please email bunjilplace@casey.vic.gov.au or phone 03 9709 9700 between 9.00 am and 5.00 pm (Monday to Saturday).
Can't find the perfect present? Give them the gift of choice with a Bunjil Place Gift Voucher!
Date
Tuesday 2 July 2019 - Thursday 11 July 2019
Time
10.00 am - 5.00 pm daily
Location
Bunjil Place Studio