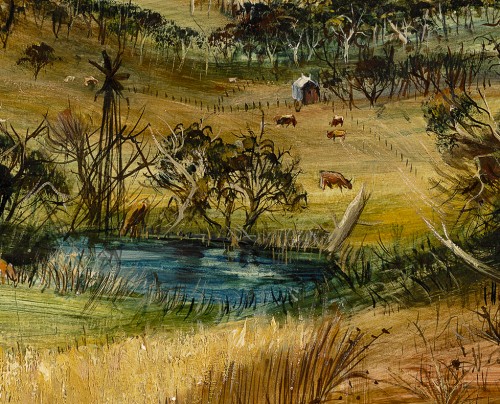 Home of the Boyds: Harkaway and The Grange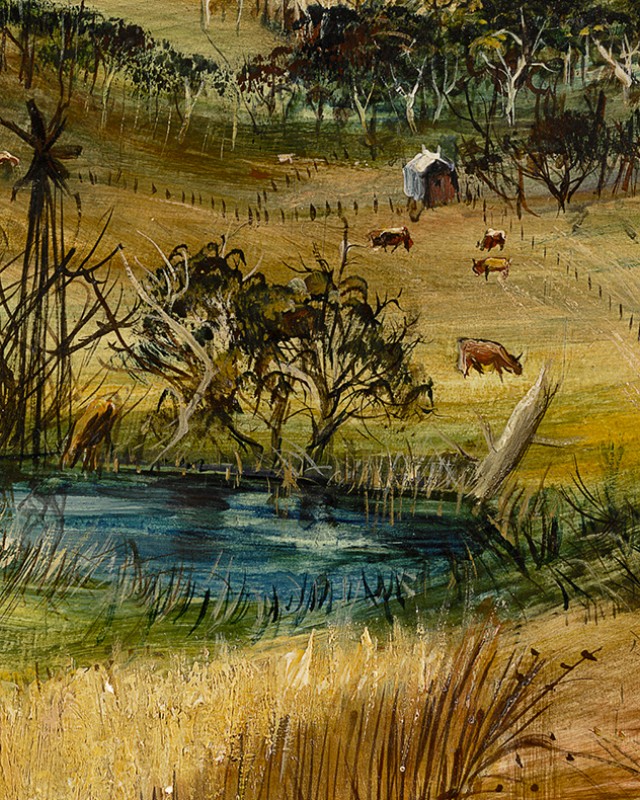 Home of the Boyds: Harkaway and The Grange
An exhibition celebrating Australia's greatest artistic family. The famous Boyd family's relationship with the Harkaway and Narre Warren region is featured in this Australian-first exhibition drawn from state and private collections around the country.
The first to focus exclusively on this significant Australian story, the exhibition features Arthur Boyd's Berwick landscapes. This little-known account of the Boyd's local history includes paintings and drawings produced by other family members, friends and visitors to the Harkaway Boyd family property, The Grange.
For the curious art lovers and creators there is a hive of activity to explore alongside the exhibition including:
Teachers can also enjoy a free Home of the Boyds PDF Education Kit.
Home of the Boyds Harkaway and the Grange Exhibition Catalogue now available online.
Presented in partnership with


Exhibition Supporter

Arthur Boyd
The wheatfield (1948) (detail)
oil on composition board
70.4 × 70.5 cm
National Gallery of Victoria, Melbourne
The Joseph Brown Collection, presented through the NGV Foundation by Dr Joseph Brown AO OBE, Honorary Life Benefactor, 2004
© Reproduced with permission of Bundanon Trust.
Date
Sunday 13 May 2018 to
Sunday 29 July 2018
Time
10.00 am - 5.00 pm
Tuesday to Sunday
Location
Bunjil Place Gallery