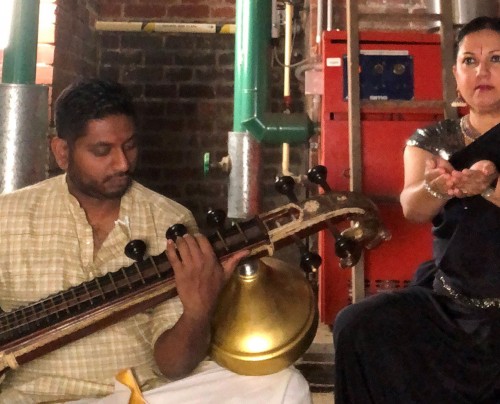 Inside/Out
An experimental Indian music and dance performance by Hari Sivanesan and Priya Srinivasan that reflects the multiple identities of South Asian migrants.
Presented in the Bunjil Place Gallery, Inside/Out is a duet between musician and dancer that explores the complex ways in which identity is formed, reshaped, multiplied or fragmented. Challenging traditional modes of presentation, musician Hari Sivanesan and dancer Priya Srinivasan have created a contemporary experimental performance for Bunjil Place based on classical Indian music and dance.
Through this unique performance Sivanesan and Srinivasan will navigate ideas of migration and the social and cultural implications of displacement that spans across geographies and time.
Inside/Out is a performance journey by Hari Sivanesan and Priya Srinivasan presented to coincide with the exhibition Continental Shift: Contemporary Art and South Asia.
For general ticketing and box office information (including conditions of sale) see our Ticketing services information page.
For accessibility bookings or other box office inquiries please email bunjilplace@casey.vic.gov.au or phone 03 9709 9700 between 9.00 am and 5.00 pm (Monday to Saturday).
Date
Saturday 3 August 2019
Location
Bunjil Place Gallery