The Lighthouse Keeper's Lunch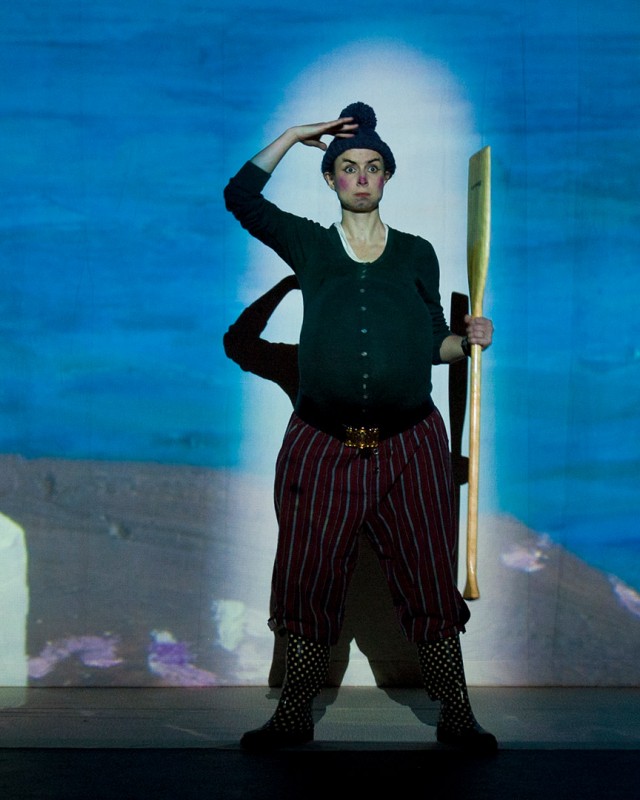 The Lighthouse Keeper's Lunch
We're going digital this school holidays with an amazing interactive online LIVE performance you can join in from home! Can you help Mr. Grinling find his lunch before the pesky seagulls steal it?
Lackaday, lackaday - Mr Grinling is a Lighthouse Keeper with a big, hungry problem. Everyday Mrs Grinling sends his lunch by flywire across water and waves. But presently, it is not Mr Grinling, but the pesky seagulls who eat their fill. So Mr Grinling, Mrs Grinling and Hamish the Cat put heads and paws together so the Lighthouse Keeper can have his lunch.
Join theatre artist Ali Gordon in this devilishly simple adaptation of the modern classic picture book 'The Lighthouse Keeper's Lunch' by Ronda and David Armitage. With whimsy, windswept humour and a musical kick, children and their adults will be charmed.
Together, at home, you can play along with this show, presented LIVE online via Zoom. In this interactive screen experience, performer Ali Gordon talks directly to your children and invites everyone to participate using props from around your house.
This LIVE event is presented online via Zoom. All you need to participate is access to a device with a good internet connection and sound. Full details how to participate will be sent to ticket buyers the day before each performance.
Recommended Ages 2-8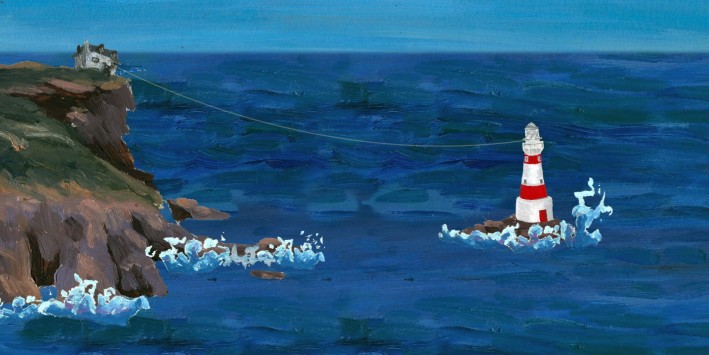 Created by Ali Gordon
Based on the book by Ronda and David Armitage
Associate director Alicia Gonzalez
Animation Sarah Eddowes
With Ali Gordon and Hamish the Cat
Zoom Technician Charlotte Wiltshire
A show that you can watch and be a part of (with your own props!) from your lounge room? Yes, please. The Lighthouse Keeper's Lunch is pure magic. So much fun we wanted to do it all again, immediately.
Mum of Margot (age 5)
How did you get inside the book?
Foxy (age 5)
We have read the books on repeat (and I seriously mean repeat!) for a while. We also have the CDs in the car that we listen to the audio. You did a FABULOUS job Ali doing the book justice. Great getting the kids involved. Fabulous!!!! 5 stars
Mum of Ella and Flora (ages 4 and 2)
Thanks so much for today - the boys really enjoyed this morning and have been chatting about it since. We've read the book twice as part of the InitiaLit program and looking at different characters, so today was perfect to build on their understanding.
Sydney K/1 Teacher, Mosman Prep
How You Can Access
Streaming live into your home. This show will be available once only on Zoom. This show is a live streamed experience and will not be available to view online after the event. The Zoom link will be sent to you 24 hours before the show with your ticket. All you need to participate is access to a device with a good internet connection and sound. A parent or guardian over the age of 18 years must be visible in a common space with the child online. You will be provided with the option to provide first names or preferred name of the child when joining online to Zoom. Limit of 48 tickets for each show.
You are welcome to share and watch the performance as a family in one household. No recording or pictures of the performance is permitted.
This event will be available online, and can be accessed by viewing the Digital Content in your Ticketing Account. Instructions on how to access your Ticketing Account can be found here. 
Hero artwork by Sarah Eddowes
Date
Tuesday 28, Wednesday 29 & Thursday 30 September 2021
Location
Bunjil Place Digital Program via Zoom
Running time
50 minutes (no interval)
Tickets
$5.00 per log in
You will be emailed instructions on how to access this event online via your Ticketing Account.