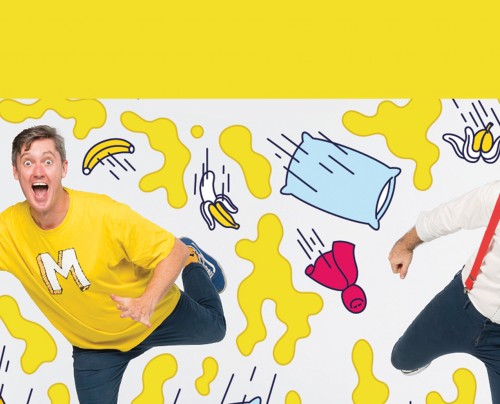 The Listies Return for more R.O.F.L.ing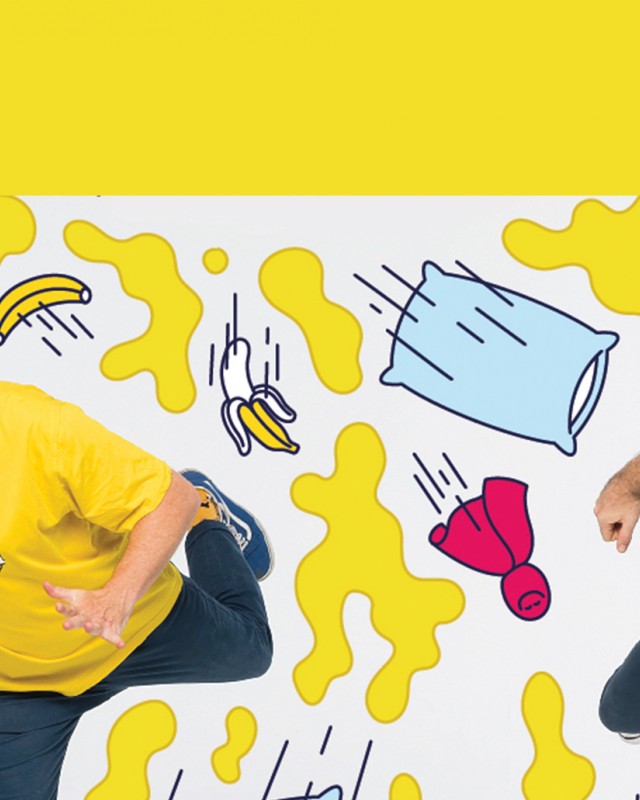 The Listies Return for more R.O.F.L.ing
Expect to see gratuitous, ridiculous, hilarious, and possibly hazardous, Melbourne's maestros of kids' packed with insane, interactive, and irreverent escapades. Perfect for the whole famz.
Prepare to be R.O.F.L.S.H.A.L.B.O.W.C.O (rolling on the floor laughing so hard a little bit of wee comes out). Bring a towel! R.O.F.L.S.H.A.L.B.O.W.C.O is a bonkers comedy extravaganza of epic proportions, it's jam packed with magically stupid stuff. Any questions?
'Does it have a burpershop quartet?' Yes, yes it does.
'Are there 37 bubble machines?' Of course there are.
'Does the show feature the world's most annoying song?' NO. Actually that was a typo. YES.
'Is there a mini panto fairy tale called 'Jack and the Beans-Talk' about a boy who eats magic beans and farts himself into space?' YES I MEAN WHAT SHOW DOESN'T HAVE THAT?
"If The Wiggles are The Eagles then The Listies are the Sex Pistols"
The Age
"If your kids have never been to the theatre before, do them a favour and make this their first experience. It's something they will never forget."
The Scotsman
"No-one else does comedy for kids this brilliantly and what's more, the adults have just as much fun!"
Sydney Morning Herald
For general ticketing and box office information (including conditions of sale) see our Ticketing services information page.
For Accessibility bookings or other box office inquiries please email bunjilplace@casey.vic.gov.au or phone 03 9709 9700 between 9.00 am and 5.00 pm (Monday to Saturday).
Can't find the perfect present? Give them the gift of choice with a Bunjil Place Gift Voucher!
Time
10.30 am and 1.00 pm
Location
Bunjil Place Theatre
Running time
60 minutes (no interval)
Tickets
All tickets $16.00

Children under the age of 2 years do not require a ticket if seated on the lap of the carer.
Notes
Please note: Service fees may apply to tickets sent via email ($1.95) and mail ($4.00).