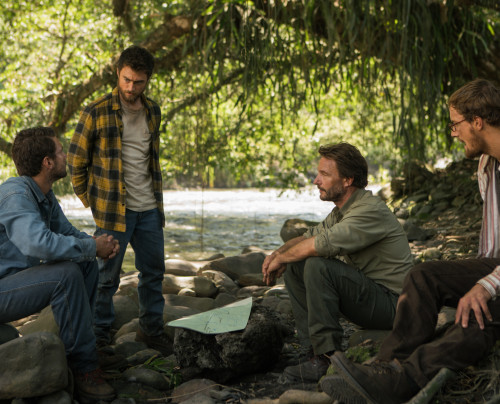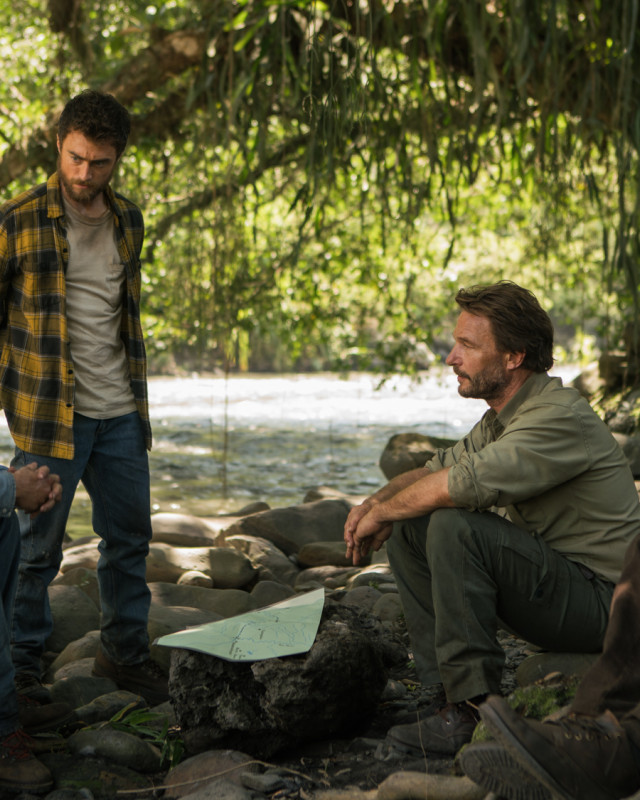 MIFF Residency: Jungle
Soak up the Melbourne International Film Festival experience in the Plaza as we showcase four feature film events this February. Great food, sun, live music and a feature film!
Enjoy a live music performance from 5.30 pm before the feature film kicks off at 6.30 pm sharp.
5.30pm to 6.00pm - Alejandro Aguanta Performance
6.00pm to 8.00pm - Jungle
Book your spot for only $10.00 and receive one of the following options from our festival candy bar on arrival:
Choc top with a non-alcoholic beverage of your choice
Pop-corn tub with a non-alcoholic beverage of your choice 
A glass of champagne, beer or wine
Guests can also pre-order a variety of food options at the time of booking, including: 
Cheese Platter: Local Cheeses, Fruit Paste and Lavosh - $18.50
Antipasto Platter: Cured Meat, Marinated Vegetables, Cheese and Turkish bread - $22.50 (serves 2)
Rice Paper Rolls: Fresh and Pickled Vegetables with Hoi Sin Dip - $18.50 (6 pieces)
Three Cheese Arancini with Pesto - $16.50 (6 pieces)
Additional food and drinks will also be available for purchase throughout the movie. 
View our COVID Safe Venue Plan here
Essential COVID information you should know before returning to Bunjil Place
View the COVID Safe event checklist here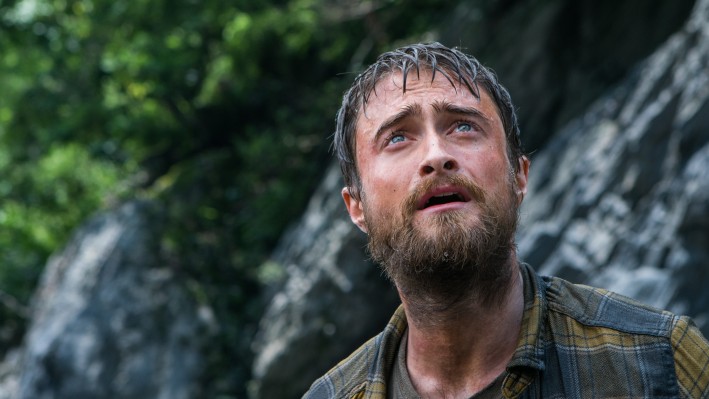 Australia (MIFF 2017, Australian Premiere Fund) 
Director: Greg McLean 
Daniel Radcliffe joins Wolf Creek director Greg McLean in the Bolivian rainforest for a gloriously tense survival thriller based on the bestselling real-life story of adventurer Yossi Ghinsberg.
In the early 1980s, 22-year-old Israeli backpacker Yossi Ghinsberg and two friends – Swiss teacher Marcus Stamm and American photographer Kevin Gale – set off from the Bolivian city of La Paz on what was supposed to be the adventure of a lifetime. Leading the way into the uncharted Amazon was Austrian expat Karl Ruprechter, who had met the friends just days before and claimed to be familiar with the region. But their dream trip soon turned into a wilderness nightmare from which not all of the men returned. 
Adapting Ghinsberg's acclaimed memoir, Aussie thriller auteur Greg McLean takes on an altogether different kind of terror in Jungle, all the more potent for being true. Daniel Radcliffe continues pushing his post-Potter career to the extreme, ably supported by Alex Russell (fellow MIFF Premiere Fund titles Rabbit, MIFF 2017; and Cut Snake, MIFF 2014), Joel Jackson (Peter Allen: Not the Boy Next Door) and Thomas Kretschmann (Avengers: Age of Ultron, Dracula). Scripted by Justin Monjo (INXS: Never Tear Us Apart) and supported by the MIFF Premiere Fund, Jungle is a stunningly shot, edge-of-your seat story of survival and self-discovery. 
'From the moment I first read the story I realised what a remarkable and powerful tale this was … Jungle is at once entertaining, absolutely compelling, completely terrifying and deeply moving.' – Greg McLean 
This film is rated M for mature audiences, over the age of 15.
Check out this month's MIFF Residency selection: 
Keep up to date with what's happening at our place by signing up to our newsletter.
For general ticketing and Box Office information (including conditions of sale) see our Ticketing services information page.
For Accessibility bookings please email bunjilplace@casey.vic.gov.au or phone 03 9709 9700 between 9.00 am and 5.00 pm (Monday to Saturday).
Date
Sunday 7 February 2021
Time
5.30 pm to 8.10 pm

5.30 pm - Alejandro Aguanta Live Music Performance
6.00 pm - Jungle

We recommend arriving 15 minutes prior to the start time so you can be checked in, seated and get items from the candy bar before the movie starts.
Running time
120 minutes (film)
Tickets
Tickets are $10.00 and are redeemable for a choc top + non-alcoholic beverage of your choice, a popcorn tub + non-alcoholic beverage of your choice or a glass of champagne, beer or wine.

Walk up guests are welcome to purchase tickets on the day, however, please be aware that if our COVID-safe capacity has been reached you may be denied entry to the seating space.