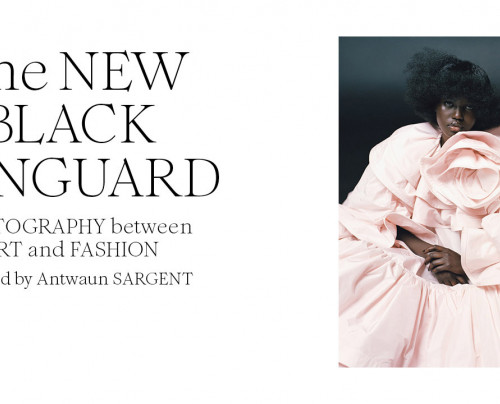 New Black Vanguard: Photography between Art and Fashion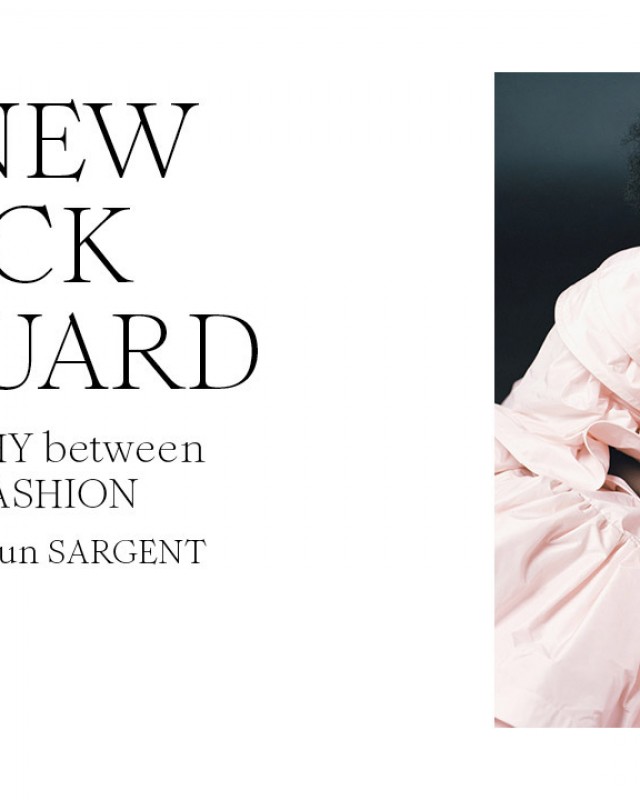 New Black Vanguard: Photography between Art and Fashion
Presented as part of the PHOTO 2020 International Festival of Photography, 'The New Black Vanguard: Photography between Art and Fashion' features vibrant portraits and conceptual images that fuse the genres of art and fashion photography in ways that break down long-established boundaries.
Important update: As of 4pm Wednesday 8 July, our Gallery will be closed to the public, to keep in line with the latest advice from the Department of Health and Human Services (DHHS). This exhibition is available to view from the comfort of your own home, via the virtual tour. 
Photographs by Campbell Addy, Arielle Bobb-Willis, Micaiah Carter, Awol Erizku, Nadine Ijewere, Quil Lemons, Namsa Leuba, Renell Medrano, Tyler Mitchell, Jamal Nxedlana, Daniel Obasi, Ruth Ossai, Adrienne Raquel, Dana Scruggs, and Stephen Tayo.​
The New Black Vanguard: Photography between Art and Fashion presents vibrant portraits and conceptual images that fuse the genres of art and fashion photography in ways that break down long-established boundaries. Their work has been widely consumed in traditional lifestyle magazines, ad campaigns, and museums, as well as on their individual social-media channels, reinfusing the contemporary visual vocabulary around beauty and the body with new vitality and substance. The images open up conversations around the roles of the black body and black lives as subject matter; collectively, they celebrate black creativity and the cross-pollination between art, fashion, and culture in constructing an image. Seeking to challenge the idea that blackness is homogenous, the works serve as a form of visual activism. It's a perspective often seen from this loose movement of emerging talents, who are creating photography in vastly different contexts—New York and Johannesburg, Lagos and London. The results—often made in collaboration with black stylists and fashion designers—present new perspectives on the medium of photography and the notions of race and beauty, gender and power.
This exhibition includes selected works from groundbreaking contemporary photographers. The framed work sits alongside vitrines of publications, past and present, that contextualize these images and chart the history of inclusion, and exclusion, in the creation of the commercial black image, while simultaneously proposing a brilliantly reenvisioned future.
Also including photographs by:
Lawrence Agyei, Daveed Baptiste, Faith Couch, Yannis Davy Guibinga, Delphine Diallo, Rhea Dillon, Cary Fagan, Justin French, Erica Génécé, Denzel Golatt, Travis Gumbs, Texas Isaiah, Seye Isikalu, Adama Jalloh, Manny Jefferson, Joshua Kissi, Myles Loftin, Ronan Mckenzie, Tyra Mitchell, Travys Owen, Lucie Rox, Makeda Sandford, Cécile Smetana Baudier, Isaac West, Joshua Woods.
Antwaun Sargent is an independent writer, curator, and critic, whose work has been published in the New Yorker, New York Times, W, Vogue, VICE, and various museum catalogues, among other publications.
Experience more of the exhibition from the comfort of your home:
Take a virtual tour through 

The New Black Vanguard: Photography between Art and Fashion.
The New Black Vanguard Video Series
Meet author and curator Antwaun Sargent, whose book The New Black Vanguard addresses a radical transformation taking place in fashion and art today.
Meet the self-taught image maker, whose high-contrast and intimate photographs have appeared in GQ, ESPN's "Body" issue, and on the cover of Rolling Stone, among others. Her work focuses on the strength and vulnerability of the male form, and she has sought to bring visibility and opportunities to models and subjects who represent a broad range of skin tones. "As a Black woman, photographing Black men means so much…we both understand what it's like to be Black person and living in this world," Scruggs says, "There's a camaraderie that comes out of the work I create with Black men."
When Brooklyn-based photographer Quil Lemons was growing up in South Philadelphia, he made a habit out of carrying around disposable cameras, shooting everything he saw. His work explores a range of topics, from queerness and masculinity, to Black femininity and the family photograph—but ultimately, he is interested in creating a record of his life and community. "I wanted to document my existence," Lemons says, "Black history has not been properly documented. There are not many photos of Black joy or the average Black experience. I wanted to change that."
Arielle Bobb-Willis was thirteen years old and living in South Carolina when a teacher gifted her an old Nikon N80 film camera. "I became a photographer to step out of my depression in a way that felt the most fulfilling," says New York-based photographer Bobb-Willis, whose images, have been published in major publications like the New Yorker, British Journal of Photography, and L'Uomo Vogue, among others. Inspired by painters like Jacob Lawrence and Benny Andrews, she considers her work "anti-selfies." "When I look at their paintings, it's a place I want to live," she says, "I wish we all looked like that all the time." Her images convey a serene sense of movement and empowerment through a search for self. "I'm very confident in my work," she said, "It's a place that I feel I can be as loud or as quiet, it's a place where I can be whoever I want."
"Two things that inspired me within my work...have been my family and my family legacy," explains fashion photographer Micaiah Carter, whose central inspiration comes from his father, a retired Air Force Sergeant who came of age in the '70s, a period defined by the "Black is Beautiful" movement and disco. His compositions often evoke the era's revolutionary aesthetics—exploring the ways politics, beauty, and fashion influence the Black community today. "I really want it to feel free to what our imagination can be and what we can be. Breaking the barriers of what Blackness is and making it feel like we're people versus a trend."
The New Black Vanguard is organised by Aperture, New York, and is made possible, in part, by Airbnb Magazine.

The New Black Vanguard: Photography between Art and Fashion is presented by Bunjil Place as part of PHOTO 2020 International Festival of Photography.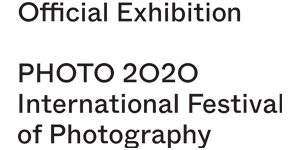 Image: 
Campbell Addy, Adut Akech, 2019
© Campbell Addy
Date
Wednesday 1 July to
Sunday 27 September 2020
Time
10.00 am - 3.00 pm
(Tuesday to Saturday)
Location
Bunjil Place Gallery