Our Outdoor Screen in the Plaza presents a unique, specialised program that celebrates artists, filmmakers, animators, sporting heroes and our community. Learn more about the content we show directly from the minds of the curators. This week Matthew Riley talks to us about his curated piece titled, Abstract.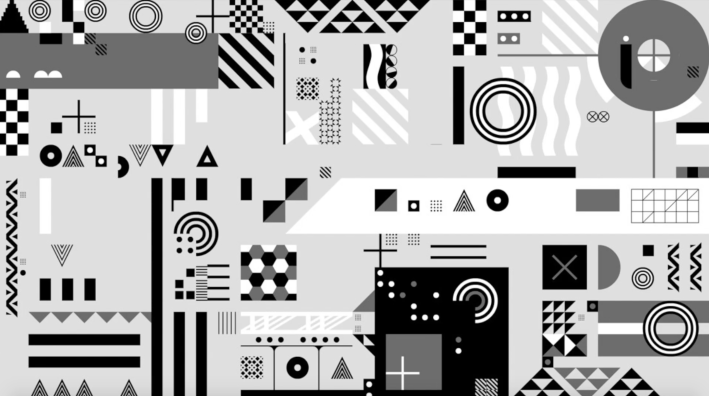 Text provided by Matthew Riley, Masters of Animation, Gaming and Interactivity, RMIT University  
Abstract curated by Matthew Riley, MAGI, RMIT University 
Animator's abilities to observe and interpret our world in compelling ways is fundamental to how they communicate ideas. In selecting, distilling and amplifying an observation, an action, an event, an emotion, a behaviour - animators capture the essence of something.  Abstract animation is perhaps the most absolute demonstration of this capacity, using light, colour, movement, time and form for viewers to explore interpretations and associations rather than having them defined through conventional narratives and representations. From geometric shapes programmed in the late 80's on Amiga computers at Swinburne's Film and TV school to the real time and procedural systems and forms now harnessed in the Master of Animation, Games and Interactivity at RMIT University, the animation and interactive program has long experimented with the potential of animation and abstraction. This showcase features animations created by students of the program between 2007 to 2020 that pulse, bend and morph in a play of vision and sound. 
Move On; Yung Yu Ho; (2020) 
Leykocytes; Ang Li; (2019) 
Cubed; Kane Grose; (2013) 
Unchalee Anantawat; LIFE LIFE LIFE (2007) 
Deformed Beauty; Simiao Gao; (2019) 
Scentation Synthesia; Moon Hoang; (2019) 
Untitled – Time; Joe Hamilton; (2010) 
Untitled – Agents; Joe Hamilton; (2010) 
Monoamniotie; Shiya Wang; (2014) 
Shapeshifting; Moon Hoang; (2020) 
Structure; Fabian Mora; (2020) 
Higher Self; Ana Quintero; (2018) 
Particle Puppets; Orlando Mee; (2017) 
Staring at the Middle; Jing Liu; (2012) 
Untitled; Helen Kwok; (2019) 
Relaxamation; Emmett; (2019) 
Paroxysm; Homie; (2020) 
Glitch Swap Datamoshed Scans; Orlando Mee and Lee Shang Lun; (2018) 
NSTW Redux Toshi Endo; (2012) 
Conduit Tauranga; Toshi Endo; (2013) 
See what we have planned on the BIG Screen for summer 2020/21
18/1
Get the family together and join resident yoga expert, Michelle, for a digital yoga class in the comfort of your own home!
14/1
From Ethiopia to Colombia, and weaving through the lands of this very continent, experience tales about ancient stones, connection to country, and the mesmerising tricks of hula hooping teens
13/1
Isn't it great to have some sort of normal back for the summer school holidays? Get the family together and enjoy some creative fun in the sun at Bunjil Place this January with workshops, movies and a live outdoor performance by Melbourne Symphony Orchestra!