For our Summer Outdoor Screen program we filmed performances from Melbourne's most funky electronic music artists and DJs and paired them with visual mixes from Melbourne's most fabulous VJs. Miss Gabrielle and VJKS set together are femme fantastic!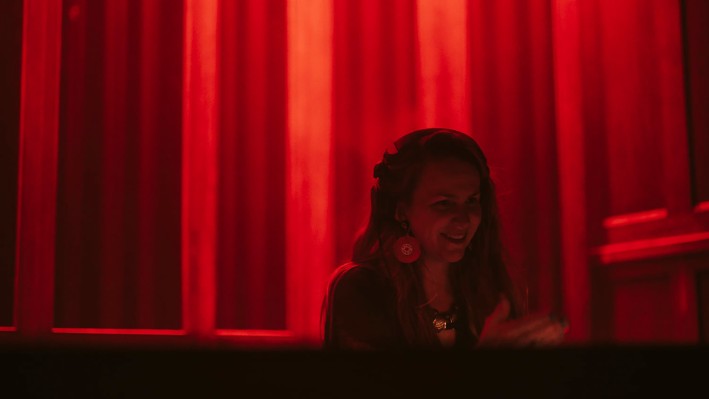 Miss Gabrielle  
Miss Gabrielle is a multi-genre underground DJ, passionately playing eclectic traditional rhythms mixed with electronic sounds; House, Disco, Techno, Balearic, Samba, Calypso… and too many genres more. Her productions are eye opening, her DJing and crowd instincts are as savage as they are fun. 
Host of Ibiza In September, on KISS FM Dance Music Australia and Ibiza Club News Radio, this new talent mentor and electronic music feminist Co-founded Melbourne fem DJ collective Vinyl Vixens & leads Yarra Youth Services' DJ skills program for girls and gender diverse young people, She is one half of Latin Deep Tech & House duo AY AY AY with Colombian DJ Muiscaya. 
Inspired by travels in Latin America and Ibiza, and by working at London's Ministry of Sound, she bought her first turntables in 2008, and soon scored her first London gig in Brixton's infamous Electric Avenue. 
In her years living in Argentina, she submerged deeply into what is arguably South America's best city for electronic music, Buenos Aires. DJing the finest local underground venues like Levitar, Jah Bar, Armin and Madero Rail, and studying at Escuela Sonica, she absorbed many influences from the underground scene and eclectic Latin and electronic sounds around her. She's been featured on Argentina Electronica alongside the likes of Kerri Chandler, ANNA, Nicole Moudaber, Luca Bacchetti, James Zabiela, Miss Kittin and more. 
She loves playing the house & techno scene regularly in Melbourne with crews and in clubs such as Breakfast Club, Eat The Beat, Midnight Boil, Revolver, New Guernica, Killing Time, Pawn & Co, My Aeon, Glamorama and many grooving little places in between. 
For more of Miss Gabrielle, check out her Social links: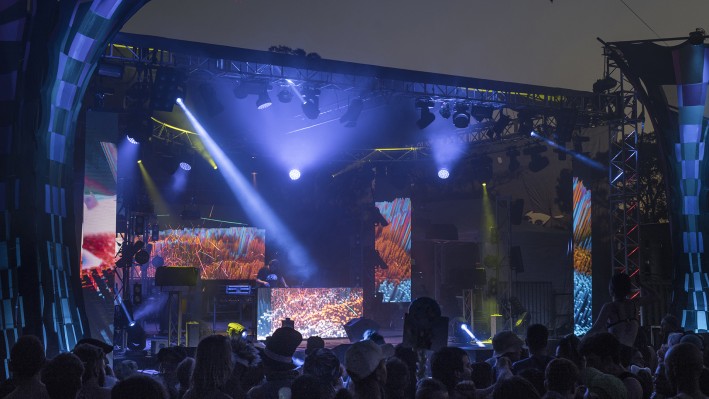 Krystal Schultheiss (VJ KS)  
Krystal Schultheiss (VJ KS) individually designs her animations and visually experiments with geometric forms, and nature. She is interested in questioning visual abstraction and spatial awareness as an expression of a phenomenological encounter with reality. 
Within her performance Krystal time re-maps and manipulates the movements of her designed animations. She reacts to the audible ebb and flow of the audio to enhance her interpretation of the music's rhythm and beat.  
Krystal enjoys mixing visuals live to enhance an immersive experience between live music and the audience. She endeavors to emotionally engage the audience, shift their awareness and encourage a energetic harmonious experience. 
Krystal has been designing, mixing and mapping her work locally and internationally since 2011. Mostly performing and exhibiting in music and arts festivals, live music venues, and fashion runways. Including Rainbow Serpent, Earthcore, Melbourne Music Week, Digital Graffiti USA, Gertrude Street Projection Festival, Wynter Projects, L'oreal Melbourne Fashion Week for Nixi Killick and with the touring agency Thick as Thieves.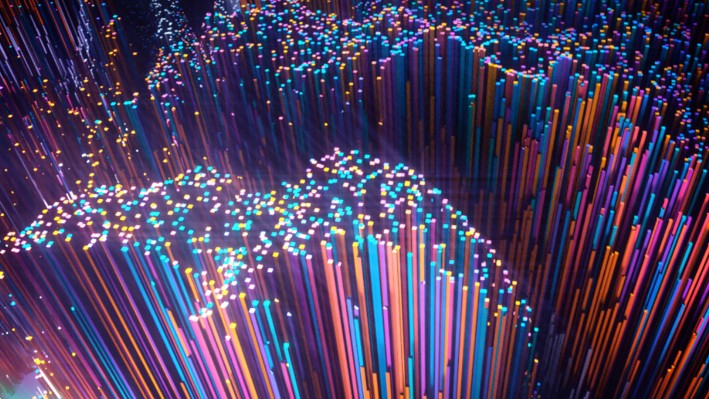 Miss Gabrielle + VJKS set can be seen on the Bunjil Place Outdoor Screen at the following times: 
Sunday 26 December  
Tuesday 4 January 
Wednesday 19 January 
More dates in 2022 to be announced. 
25/1
Bunjil Place is the destination for all things fun this summer.
25/1
This Summer the Outdoor Screen program is featuring sizzling performances from Melbourne's most sensational electronic music artists with visual mixes from Melbourne's most sublime VJs. We are thrilled to present Mexican artists Austero (LIVE) with VJ BluMD!
18/1
For the second year running Bunjil Place is proud to present the Melbourne International Film Festival (aka MIFF) Summer Screenings on our Outdoor Screen!