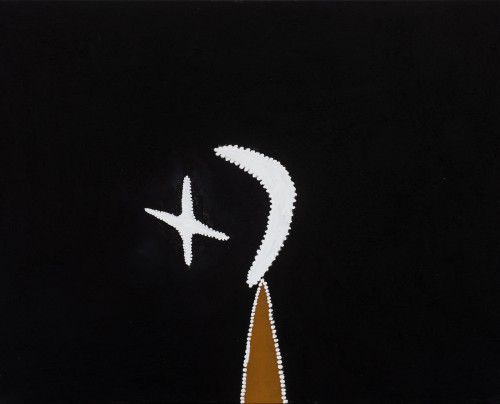 One foot on the ground, one foot in the water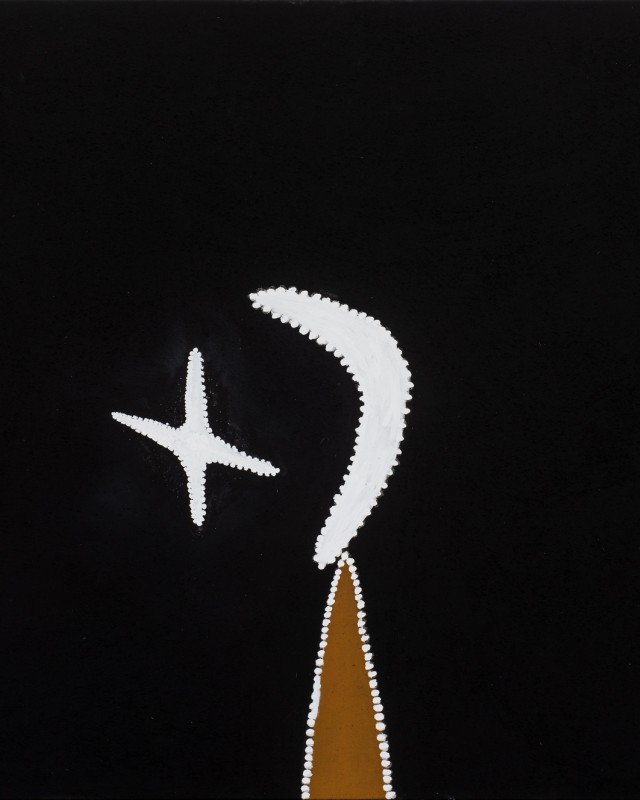 One foot on the ground, one foot in the water
At a time when many are experiencing complex feelings about the frailty of life and future uncertainty, this exhibition explores the subject of mortality and the inseparable link between life and death.
One foot on the ground, one foot in the water explores mortality as a state of transition, presenting processes of art making as a means of facing death collectively and individually.
The exhibition presents paintings, sculptures, installations and sound works, that challenge us to reckon with death and dying as an inherent part of life, invoking experiences of loss, impermanence, transience, remembrance, memorialisation and varied expressions of grief.
One foot on the ground, one foot in the water presents over 25 works of art, with scale ranging from a massive 3.3m cast-iron and steel monument by artist Michael Needham to a selection of intricate vessels crafted out of biodegradable florist foam by participants in Catherine Bell's Facing Death Creatively workshops.
The contrast between vast and minute scales is echoed in the contrast between singular and repeated forms, and ephemeral and permanent materials, referencing the relationship between the universal and the individual, the eternal, the finite and states in between.
Each artist offers insight into the way we let go of the dead, or hold them close, as a continuing living presence in the world. Artworks and other objects can reflect these kinds of present–absences, allowing the departed to continue to resonate in our memory, and in objects that outlive them.
Artists
Catherine Bell, Timothy Cook, French & Mottershead, Mabel Juli, Richard Lewer, Sara Morawetz, Michael Needham, Nell, Patrick Freddy Puruntatameri, Nawurapu Wunuŋmurra.
Curator
Travis Curtin  
One foot on the ground, one foot in the water is accompanied by a fully illustrated catalogue featuring six newly commissioned texts by Yinimala Gumana, Mabel Juli, Wukun Wanambi and Pedro Wonaeamirri.
We have a learning guide available for this exhibition, you can view it here.
Plus tune in for our One foot on the ground, one foot in the water Discussion Panel live streamed below from 7.30 pm on Thursday 14 April.
Online Conversation: One foot on the ground, one foot in the water  - Thursday 14 April, 7.30 pm
An online discussion hosted by Agency Projects director Kade Mcdonald with Wukun Wanambi, and Yinimala Gumana. 

FREE 
 
Join us each month at Bunjil Place for Art Bites, a monthly series of art talks exploring topics and themes inspired by the Bunjil Place creative program. Enjoy getting to know fellow creatives and arts-engaged folk over a curated food offering after each talk. 
This month, join Karen Annett-Thomas for a discussion about the relationship between grief, memory and objects. Beginning with the works in One foot on the ground, one foot in the water the talk will focus on how the material qualities of objects can aid the processes of grief, remembrance and sometimes, forgetting. 
This event is FREE - Bookings essential 
 
PAST EVENTS
Artist and Australian Catholic University academic, Associate Professor Catherine Bell will deliver a workshop that uses craft materials and socially engaged processes to promote healthy and meaningful discussions about our mortality. The workshop involves making a miniature vessel (urn) out of a soft, biodegradable, sculpting medium. The material is non-toxic and very easy to manipulate so all skill levels and levels of dexterity can participate. The vessel becomes a portrait of the maker and a catalyst for discussing the participant's final resting place. 
FREE
The young creatives in artist collective: Arts Agitators presents Recently Deleted. A three-part interactive evening comprising of writing, spoken word, and paper-making; featuring snacks and the famous Bunjil Place non-alcoholic punch. Come connect IRL after a grueling lockdown period to share in a reflective space: what did you write in your notes app late at night? What have you always wanted to get off your chest? What do you talk about in those 3am chats with friends? Focusing on reflection and language, this cyclical experience provides an opportunity to write your reflections, present them (or have an Agitator present them) over spoken word, to finally shred the paper and transform it into new paper: to start afresh. Celebrating cycles and the power of words. 
FREE - Bookings not required
 
Quiet Hour - Saturday 12 March & Saturday 9 April 
Enjoy a low-sensory experience at Bunjil Place Gallery and take advantage of a quiet space. We're reducing the usual noises and distractions in our Gallery and Library spaces so you can enjoy a little extra quiet time to explore these places at your leisure. There will be additional friendly staff around too who will be available to provide further assistance should you need it.
Night MODE is a new evening experience in South-East Melbourne's premier arts precinct. Featuring adult craft-making with renowned local artists, art talks, drinks at bar prices, live music, special screenings and exclusive after-hours access to the Gallery – Night MODE is a new way to enjoy Bunjil Place with friends after dark.  
FREE - Bookings Essential 
Can't make it into the Gallery? View the Virtual Tour here
Image: Mabel Juli
Garnkiny Ngarranggarni 2020
natural earth pigments and charcoal on linen
120 × 180 cm
Courtesy of the artist and Warmun Art Centre, Western Australia
Photographer: Ian Hill
Image Description: A painting in natural earth pigments of a white moon and a white star above a mustard yellow ochre mountain, each outlined with white dots floating over a black expanse of textured charcoal background.  
One foot on the ground, one foot in the water is a La Trobe Art Institute exhibition toured by NETS Victoria. Curated by Travis Curtin.
Exhibition Partners

Exhibition Supporter

The exhibition has been assisted by the Australian Government through the Australia Council for the Arts, its arts funding and advisory body, as well as receiving development assistance from NETS Victoria's Exhibition Development Fund, supported by the Victorian Government through Creative Victoria.
NETS Victoria Organisational Partners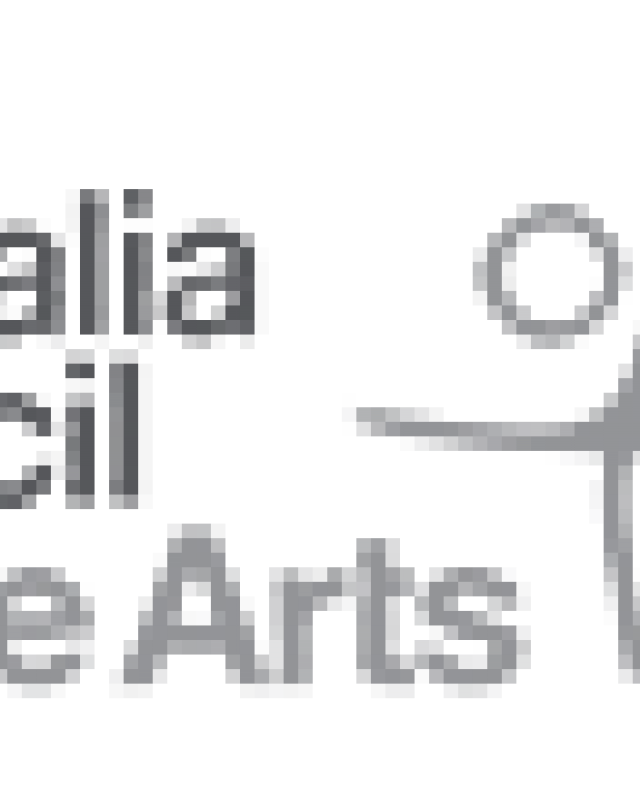 National Exhibitions Touring Support (NETS) Victoria is supported by the Victorian Government through Creative Victoria, by the Australian Government through the Australia Council, its arts funding and advisory body, and through the Visual Arts and Craft Strategy, an initiative of the Australian, State and Territory Governments. NETS Victoria also receives significant in-kind support from the National Gallery of Victoria.
Date
19 February - 24 April 2022
Time
10:00 am – 4:00 pm (Tues - Sun)
Closed Mondays