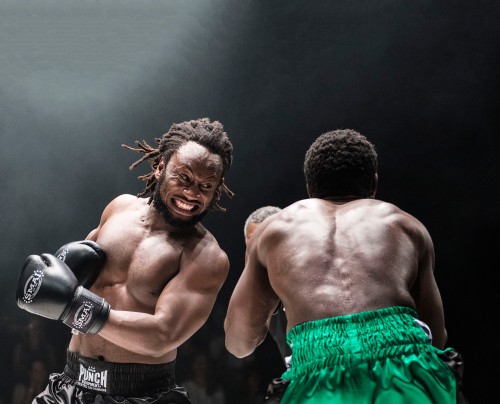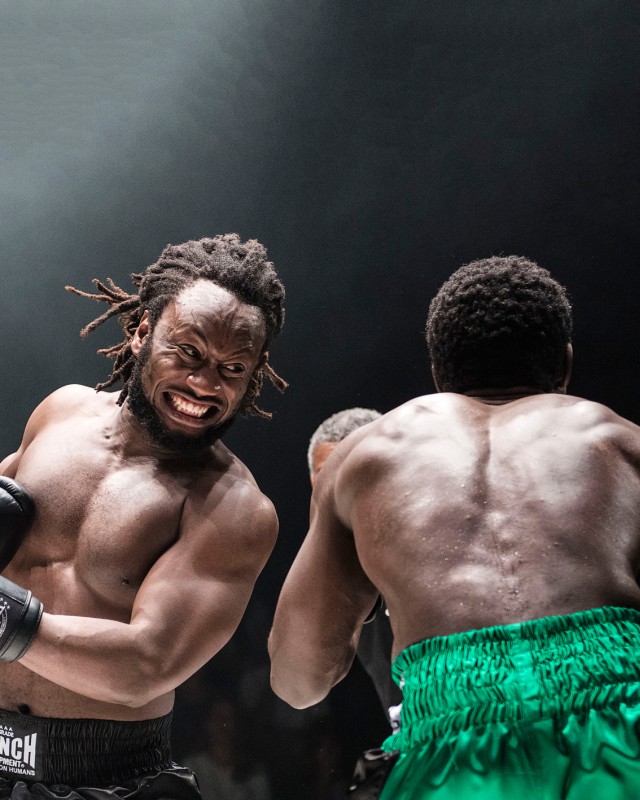 Prize Fighter
Switch your Rocky soundtrack to repeat and get ringside for an unbeatable 1,2 combo of engrossing storytelling and live boxing excitement.
Isa is a young Congolese boxer blazing an impressive career between the ropes. Gearing up for the national title fight, he soon discovers it's not just his opponents he has to outdo, but the demons from his tortuous past as a boy soldier.
Fleeing the Congo as a child, playwright Future D. Fidel lived in a Tanzanian refugee camp for eight years before being granted refugee status in Australia. Prize Fighter is inspired by his own story and those of the people he has known along the way.
"Prize Fighter is, in every respect, theatre that matters."
ABC Arts
"The most perfectly structured, brilliantly produced and best acted new play"
The Australian
Writer: Future D. Fidel
Director: Todd MacDonald 
Dramaturg: Chris Kohn 
Designer: Bill Haycock 
Lighting Designer: David Walters 
Composer & Sound Designer: Felix Cross 
Sound Designer: Remix Busty Beatz 
Video Designer: Optikal Bloc 
Movement & Fight Director: Nigel Poulton
Cast: Gideon Mzembe, Pacharo Mzembe, Mandela Mathia, Marcus Johnson, Margi Brown-Ash, Ratidzo Wendy Mambo
Stage Management: Daniel Sinclair
Image credit Dylan Evans.
For general ticketing and box office information (including conditions of sale) see our Ticketing services information page.
For accessibility bookings or other box office inquiries please email bunjilplace@casey.vic.gov.au or phone 03 9709 9700 between 9.00 am and 5.00 pm (Monday to Saturday).
Date
Wednesday 24 October 2018
Location
Bunjil Place Studio
Tickets
Adult $20.00
Concession $15.00

Concession includes Pensioners, Seniors and Full-time Students and requires ID.

Please note: Service fees may apply to tickets sent via email ($1.95) and mail ($4.00).