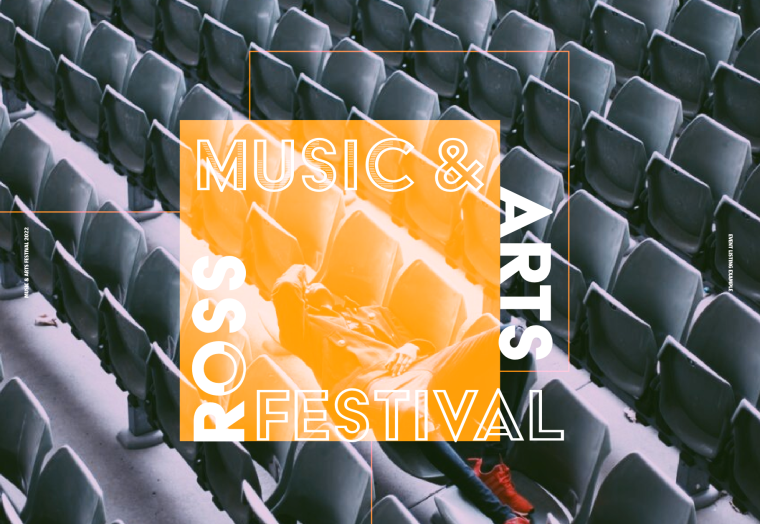 ROSS Music and Arts Festival
Hours
Doors open:
5.00 pm

Entertainment:
6.00 pm – 8.00 pm
The Rise Of South Sudan (R.O.S.S) Music and Arts Festival is an annual celebration of emerging and established South Sudanese-Australian musical and creative talent hailing from Victoria's vibrant Diaspora.
The third official occasion of its kind, it's been a prolonged spell since R.O.S.S last took place pre-pandemic. This year, we're thrilled to be back, honouring the resilience, strength and endurance of Victoria's flourishing creative South-Sudanese community.
Inspired by achieving our personal best, beating it, raising our expectations, and reaching new levels of creative endeavour, the theme of this year's R.O.S.S is rooted in a simple truth; the only person we're ever rightfully in competition with is ourselves.
R.O.S.S. 2022 will host a luminous lineup of thirteen up-and-coming and established creators who have well and truly commanded their place in the arena of authentic artistry. From r'n'b and hip hop to neo-funk and rock' n soul, for one night only, musicians of varying genres and stylistic volitions will take the stage, alongside poets, storytellers, dancers and performance artists.
This year we welcome a new guard of incredible artists, making waves within the South East and fast becoming ones to watch within the national music landscape. In homage to the local creative community, myriad forms of artistic and cultural expression will co-exist in perfect harmony, mingling and merging to form the unique palette of sound and movement that unifies the enterprising collective of creators on show.
Here, the uplifting melodies of AG Johnson, Jag, Jacki Tut and Achai will enlighten and inspire, while lyrical powerhouses Nyareth and Flora Chol command the floor with their relentless passion for prose and creative activism centred around concepts of identity, freedom and liberation.
On the hip hop tip, industry heavyweights Malesh P & Flexx will deliver their mindful musings alongside the bonafide artistic prowess of YTS Gucciboy and PREZ, the sonic splendour of Mike Wang, and the music-meets-performance-art of Tèbir and his band.
Also on show will be the kaleidoscopic artwork of Mr Unique and A.Costa, providing vibrant visual accompaniment to all the performing artists repertoires.
PROGRAM:
Ag Johnson

Jag

Nyarath Gatkuoth

Flora Chol

A.costa (Visual artist)

PREZ

Tèbir

Jacki Tut

Mike Wang

Achai

Mr. Unique (Visual artist)

YTS Gucciboy

Malesh P & Flexx
This year's showcase was made possible by Nostalgic Events, Bunjil Place, Creative Victoria and  the Australian Government through the Australia Council, its arts funding and advisory body.
Nostalgic Events & Bunjil Place Presents: Rise Of South Sudan (ROSS) 2022.
The Rise of South Sudan (ROSS) is Australia's first South-Sudanese led Music and Arts Festival. Held annually, ROSS is a festival with a strong intention to bring high-quality entertainment to suburbia.
It is a multi-artform experience that seamlessly weaves over 13 acts of various forms including: Poets, Dancers, Rappers, Singers, Visual artists.
Essential COVID information you should know before returning to Bunjil Place
Sign up to our mailing list and you'll be kept up to date on all the latest news and events happening at Bunjil Place.
For general ticketing and box office information (including conditions of sale) see our Ticketing services information page.
For accessibility bookings or other box office inquiries please email bunjilplace@casey.vic.gov.au or phone 03 9709 9700 between 9.00 am and 5.00 pm (Monday to Saturday).
 
Tickets
Adult $30.00
Pensioner $25.00
Student FT $25.00
Seniors $25.00
Children Under 15 $10.00
Groups 5+ $20.00 per person

Please note: A Service fee of $3.00 applies to bookings made online and by phone. Delivery Fees may also apply.