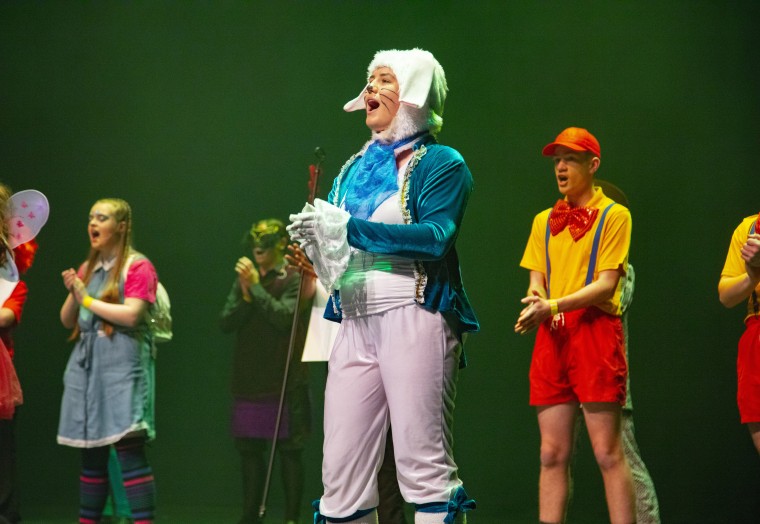 Schools on Stage 2022
Dates
Thu 11 Aug
Schools on Stage is a musical spectacular which sees local schools put their talents to the test. More than 200 young performers will take to the stage with the backing of a live orchestra, hosted by Aydan Calafiore!
Since 2011, Schools on Stage has brought local secondary schools together from across the City of Casey to compete in a musical extravaganza hosted this year by Aydan Calafiore!
The tenth annual Schools on Stage event will be held on Thursday 11 August 2022 at Bunjil Place Theatre.
Schools on Stage celebrates the performing arts talents of Casey's young people, whilst also encouraging them to take part in extra-curricular activities to strengthen their connection to the school community, make new friends and build important skills.
For the audience, the event is an entertaining showcase of music, song and dance. Performances are accompanied by an orchestra who bring the music to life, and students strive to do their best as they perform everything from classic show tunes or family favourites, to original songs or pop hits of the past decades.
The stage is set for a musical extravaganza that will entertain like no other. Which local school will be crowned Schools on Stage champion in 2022?
Dates
7.30 pm, Thursday 11 August
Tickets
Adult $20.00
Concession $15.00
Pensioner $15.00
Senior $15.00
Student FT $15.00
Children Under 12 $10.00
Family $55.00 (2 Adult, 2 Child or 1 Adult, 3 Child)
Please note: A Service fee of $3.00 applies to bookings made online and by phone (unless tickets are free of charge). Delivery Fees may also apply.
For general ticketing and box office information (including conditions of sale) see our Ticketing services information page.
For accessibility bookings or other box office inquiries please email bunjilplace@casey.vic.gov.au or phone 03 9709 9700.
9.00 am - 5.00 pm (Mon to Fri) | 10.00 am - 5.00 pm (Sat)