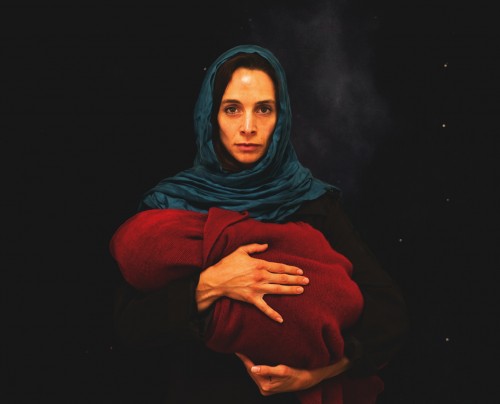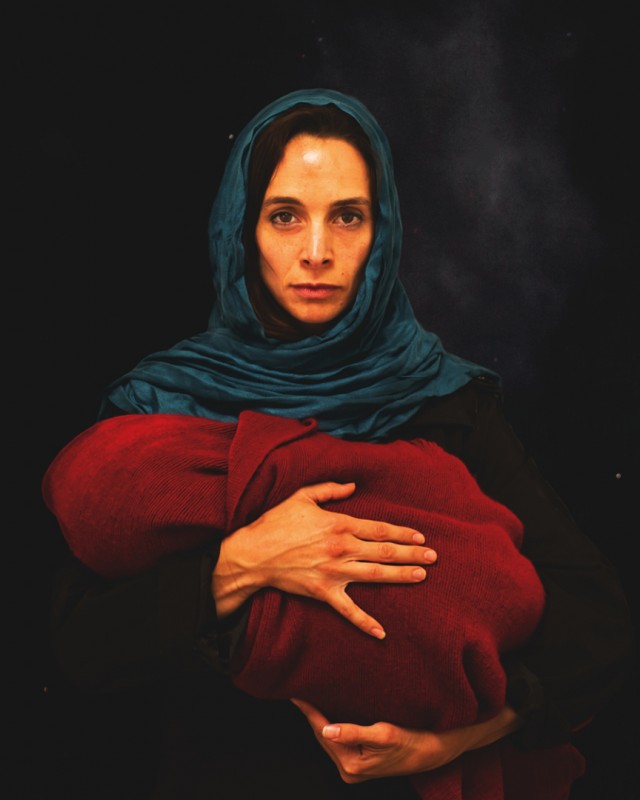 THEM
Unfortunately COVID-19 restrictions have impacted this event and it is now unable to take place. Existing ticket-holders will be provided with a full refund. A member of our Box Office team will be in contact in the coming days.
From multiple-award winning playwright Samah Sabawi comes a compelling tale of survival, friendship, and the things we are willing to do to protect the ones we love. 
THEM tells the story of one young family as they face the decision whether to flee their war-torn city. Omar, Leila and their young child are counting down the days. Their friends enjoy fantasies of escape and the arrival of Omar's sister brings a real chance to get out – but at what cost?
Developed in consultation with people living in conflict zones and displaced by war, the play was first supported by Melbourne Theatre Company's Cybec Electric program before enjoying a sell-out extended season at the famed La Mama Theatre.
You can view the show program here
With unexpected tenderness, laughter, and song, THEM takes audiences into extraordi­nary circumstances to reveal our shared humanity in the ordinary moments that shape our lives.
"A drama dappled with humanity and humour amid the horrors of war [...] The inex­tinguishable spirit of laughter, of the music of life in the face of desolation, is crucial to both the play's poignancy and appeal."
Sydney Morning Herald
"Perhaps the most important piece of theatre you will see this year."
The Music
Written by Samah Sabawi
Directed by Bagryana Popov
Producer, Set and Costume Design: Lara Week
Lighting Design: Shane Grant
Sound Design: Elissa Goodrich
Prop Maker: Lara Chamas
Production and Stage Manager: Hayley Fox
Touring Production Manager: Shane Grant
Cast: Taj Aldeeb, Nahed Elrayes, Claudia Greenstone, Sahil Saluja, Osamah Sami, Mehran Tajbakhsh
Originally produced by Lara Week and Samah Sabawi, in collaboration with La Mama Theatre. THEM is supported by La Trobe University, the Victorian Government through Creative Victoria, the Restart Investment to Sustain and Expand (RISE) Fund – an Australian Government initiative, and the Australia Council for the Arts, the arts funding and advisory body of the Australian Government.
Content Warnings:
references to sexual violence during war—acknowledged but not graphically described

sounds of bombs and explosions

imitation firearms
Essential COVID information you should know before returning to Bunjil Place
Keep up to date with what's happening at our place by signing up to our newsletter.
For general ticketing and Box Office information (including conditions of sale) see our Ticketing services information page.
For Accessibility bookings please email bunjilplace@casey.vic.gov.au or phone 03 9709 9700 between 9.00 am and 5.00 pm (Monday to Saturday).
Date
CANCELLED
Thursday 5 &
Friday 6 August 2021
Time
7.30 pm (Thurs) &
10.30 am (Fri)
Tickets
Adult $30.00
Concession $26.00
U25 $16.00

Please note, a service fee of $3.00 applies to all bookings, plus $1.00 for standard mail if selected.