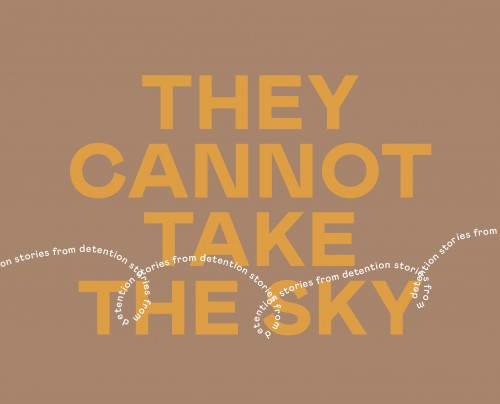 They Cannot Take The Sky: Stories from Detention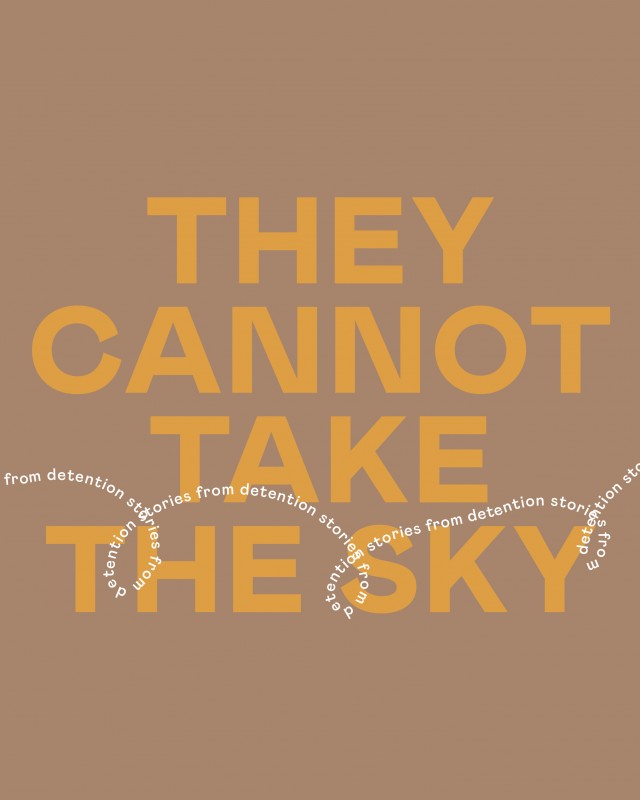 They Cannot Take The Sky: Stories from Detention
Unfortunately COVID-19 restrictions have forced a change to 'They Cannot Take The Sky: Stories From Detention.'
We are working with the facilitators of this exhibition to find a new date and hope to provide more information soon.
In partnership with Behind the Wire, 'They Cannot Take the Sky' is a touring exhibition of personal stories from people who have sought asylum in Australia and have been detained by the Australian government under its mandatory detention policy.
"Around you, everything is metal fences. But the sky – they cannot take the sky."
– Behrouz Boochani
For more than two decades, Australia has locked up people who arrive here fleeing persecution—sometimes briefly, sometimes for years. In They Cannot Take the Sky  those people tell their stories, in their own words. Speaking from inside detention on Manus Island and Nauru, or from within the Australian community after their release, the narrators reveal not only their extraordinary journeys and their daily struggles, but also their meditations on love, death, hope and injustice. Their candid testimonies are at times shocking and hilarious, surprising and devastating. They are witnesses from the edge of human experience.
The first-person narratives in They Cannot Take the Sky range from epic life stories to heartbreaking vignettes. The narrators who have shared their stories have done so despite the culture of silence surrounding immigration detention, and the real risks faced by those who speak out. Once you have heard their voices you will never forget them.
The exhibition won a prestigious 2018 Museums and Galleries National Award (MAGNA) for best Temporary or Travelling Exhibition.
Behind the wire
Behind the Wire works with men, women and children who have sought asylum in Australia.
Its other projects include a book, audio book, podcast, and photographic portraits. For more information visit their website. 
They Cannot Take The Sky is presented at Bunjil Place in partnership with

Keep up to date with what's happening at our place by signing up to our email newsletter.
For general ticketing and Box Office information (including conditions of sale) see our Ticketing services information page.
For Accessibility bookings please email bunjilplace@casey.vic.gov.au or phone 03 9709 9700 between 9.00 am and 5.00 pm (Monday to Saturday).
Date
POSTPONED AWAITING NEW DATES
Thursday 2 September to Sunday 5 September 2021
Time
Open from 10.00 am to 5.00 pm
Tickets
FREE, no bookings required.