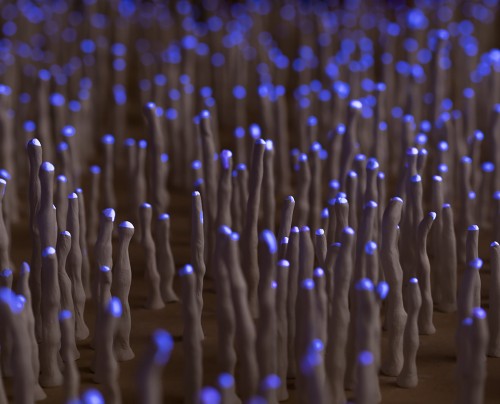 Vera Möller: A Thousand Tides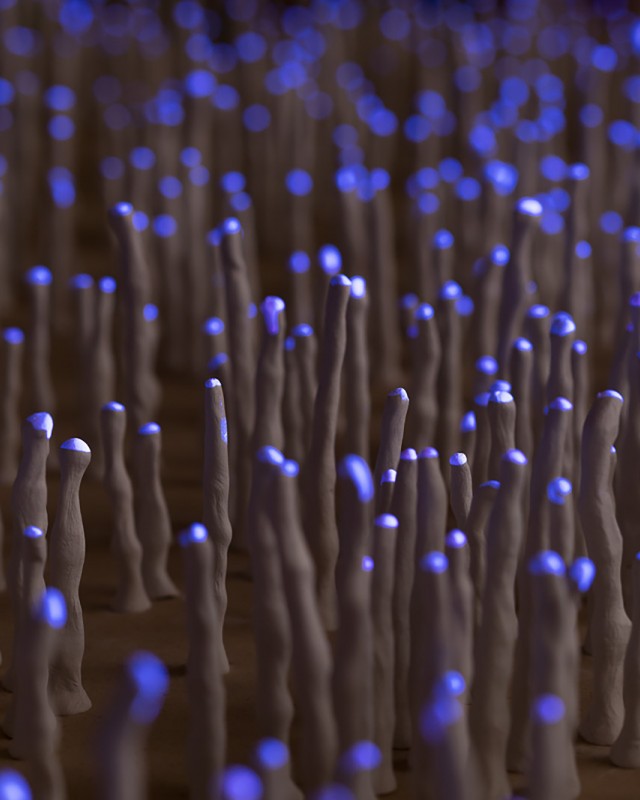 Vera Möller: A Thousand Tides
Step into the created world of Vera Möller and experience captivating paintings and sculpture of imaginary underwater species inspired by the coast of Western Port Bay.
Have you got a soft spot for Mother Nature? Ever dreamt of a life lived under the sea?
Vera Möller's latest exhibition A Thousand Tides takes you into an unknown local environment with beautiful colours and patterns reflecting the fauna, flora and terrain of the coast of Western Port Bay. Be mesmerised by Möller's art as it blurs the real with the imagined. 
Listen to Vera talk about her latest exhibition on Radio 3CR's Out of the Blue program.
Underwater Creatures Lab
Tuesdays - 2.00 pm to 4.00 pm
Fridays - 10.00 am to 1.00 pm
Weekends - 11.00 am to 3.00 pm 
School Holidays:
Tuesday 9 - Thursday 11 April 11.00 am - 3.00 pm
Tuesday 16 - Thursday 18 April 11.00 am - 3.00 pm
The sculptures featured in A Thousand Tides have been inspired by the sea grasses, nudibranchs, sea slugs and other marine invertibrets that call Western Port Bay home. The Underwater Creatures Lab has been created as a very special feature within Vera Möller's exhibition. It provides a creative space for children - and adults - to create their very own creature using a bit of plasticine and a lot of imagination. What other creatures could live in western port bay? Let's bring them to life!
Free for all in the Bunjil Place Gallery.
Exhibition Events
For the curious art lovers and creators there is a hive of activity to explore alongside the exhibition including:
Education
Bunjil Place Gallery invites teachers and students to delve deeper into Möller's created world through the Vera Möller: A Thousand Tides Education Resource. Crafted especially for teachers and students, the Education Resource explores the themes and concepts of A Thousand Tides within the context of curriculum.
The Education Resource is available for free; please email bunjileducation@casey.vic.gov.au to receive more information. We also offer a VCE Studio Art - Art Industry Contexts document for this exhibition.
Guided school tours of Vera Möller: A Thousand Tides are also available, please email the Bunjil Place Education Team via bunjileducation@casey.vic.gov.au to arrange a time.
Part of the ART+CLIMATE=CHANGE 2019 festival and commissioned by Bunjil Place Gallery, A Thousand Tides endeavours to increase public awareness of the extraordinary and vital local environment.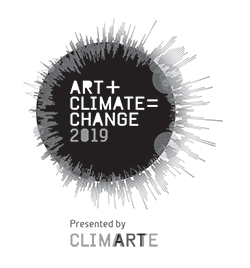 Presented in partnership with

Image: Vera Möller, cajalia 2019 (detail). Courtesy of the artist and Sophie Gannon Gallery, Melbourne. Photography: Mark Ashkanasy
Date
Saturday 9 March to Sunday 9 June 2019
Time
10.00 am - 5.00 pm (Tue - Sun)
Location
Bunjil Place Gallery