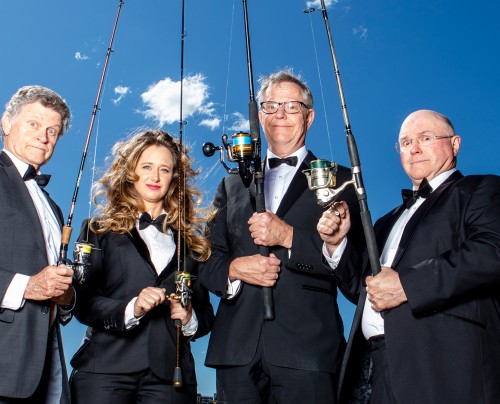 The Wharf Revue: Can of Worms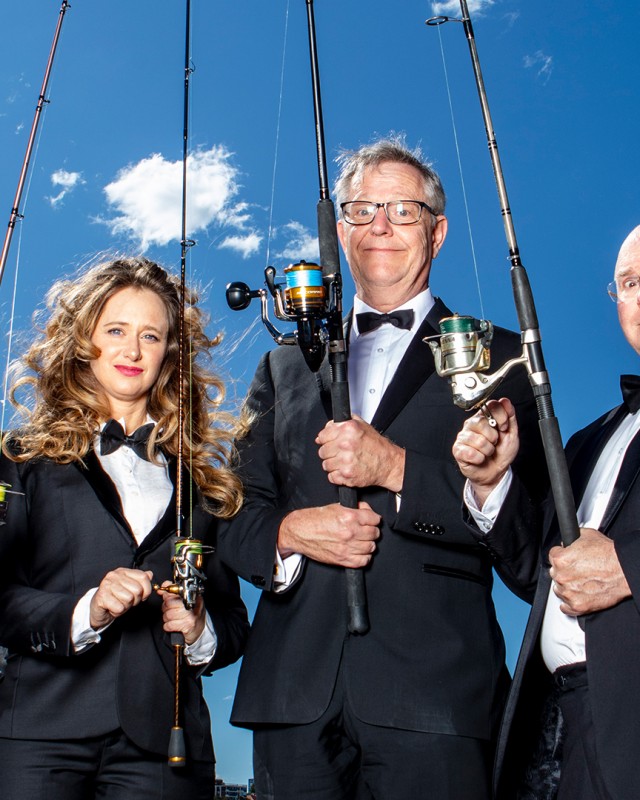 The Wharf Revue: Can of Worms
The Wharf Revue team of Jonathan Biggins, Drew Forsythe and Phillip Scott is back with Amanda Bishop. They have baited their hooks and are opening another can of worms on a new wharf, to trawl for every political flathead, groper or yellowtail that floats into view.
The Wharf Revue is setting out to sea again on a journey of satirical discovery - but this time under its own steam. All hands on deck for a daring adventure as they navigate the dire Straits of Covid, sail round the treacherous Horn of Scomo, steer well clear of the empty Cape of Pauline, only to be becalmed in the Nationals Bermuda Jacket Triangle before stumbling across a New World, filled with hope and promise! Or not.
Join the regular crew of creatives Jonathan Biggins, Drew Forsythe and Phil Scott - along with their figurehead of talent Mandy Bishop - as they bravely voyage to the bottom of the barrel.
"The indefatigable and hilariously sharp-witted Wharf Revue team just keep getting better and better"
Canberra Times 
So hysterical that twice I was brought to tears – an activity usually reserved for funerals, Puccini and hitting my thumb with a hammer." 
Sydney Morning Herald 
Created and written by Jonathan Biggins, Drew Forsythe and Phillip Scott
Performed by Jonathan Biggins, Mandy Bishop, Drew Forsythe and Phillip Scott 
Essential COVID information you should know before returning to Bunjil Place
Sign up to our mailing list and you'll be kept up to date on all the latest news and events happening at Bunjil Place.
For general ticketing and box office information (including conditions of sale) see our Ticketing services information page.
For accessibility bookings or other box office inquiries please email bunjilplace@casey.vic.gov.au or phone 03 9709 9700 between 9.00 am and 5.00 pm (Monday to Saturday).
Can't find the perfect present? Give them the gift of choice with a Bunjil Place Gift Voucher!
Date
Thursday 7 April 2022
Running time
1 hour 30 mins
Tickets
Adult $45.00
Pensioner/Senior/Student FT $39.00

Please note: A Service fee of $3.00 applies to bookings made online and by phone (unless tickets are free of charge). Delivery Fees may also apply.
Notes
Show content may contain strong language and adult themes. This performance will be captioned.