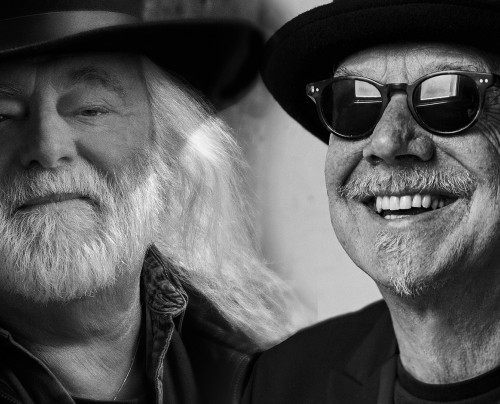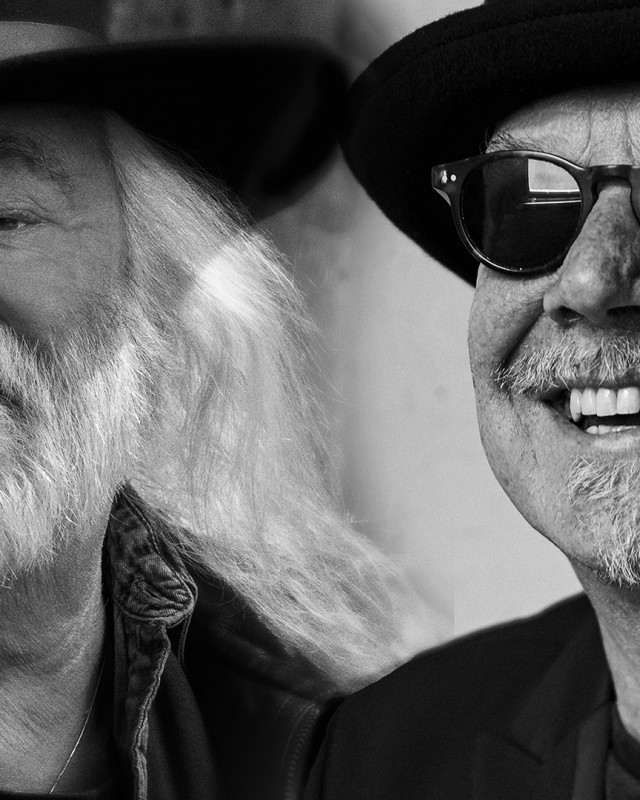 ​CADD & MORRIS
Prepare for a relentless sequence of hit songs, laughter and mockery. Never scared to take a jab at each other, on or off the stage, Brian Cadd and Russell Morris now know each other affectionately as "The Turtle without a Shell" and "The Cheshire Cat". You figure out which is which!
There are some truly beautiful entertainment bromances. Bert and Ernie, Lenny and Carl, Tyrion and Varys, Howard and Raj and then there is Brian and Russell. The lifelong friendship of Brian Cadd and Russell Morris should have its own name...Brussell.
Brussell's history has heritage. Both Brian Cadd and Russell Morris had their first hits in the '60s. Both Brian Cadd and Russell Morris endured through the '70s, '80s, '90s and into the 21st century. Both Brian Cadd and Russell Morris are still delivering relevant new music in the '10s and now both Brian Cadd and Russell Morris are about to step into the Roaring '20s with a new show together.
When Brian and Russell collaborate on a setlist fans are treated to a dose of Australian rock history. With their new albums Silver City from Brian and Black and Blue Heart from Russell bookended with their first hits dating back to the late '60s, 'Brussell' delivers a lifetime of original music in one show.
When you take away their names and just look at the song titles The Real Thing, Don't You Know Its Magic, Sweet Sweet Love, Ginger Man, Wings of an Eagle, A Little Ray of Sunshine, Rachel, Arkansas Grass reads like a sample hour from your favourite radio station.
But the show itself isn't just about the songs. Brian Cadd and Russell Morris have been best mates for more than half a century. What happens between the songs can only happen between two people whose professional and personal lives are aligned. You may come for the Brian Cadd and Russell Morris music but you'll leave laughing about the Brussell banter.
Unfortunately COVID-19 restrictions have forced a change to Cadd & Morris. This performance at Bunjil Place has now been rescheduled to Friday 11 March 2022. Our Box Office team will contact existing ticket-holders via phone in the coming days to confirm the next steps. Anyone unable to attend the rescheduled performance may request a full refund.
Essential COVID information you should know before returning to Bunjil Place
You can also view the COVIDSafe Event Checklist for this event here
Keep up to date with what's happening at our place by signing up to our newsletter.
For general ticketing and Box Office information (including conditions of sale) see our Ticketing services information page.
For Accessibility bookings please email bunjilplace@casey.vic.gov.au or phone 03 9709 9700 between 9.00 am and 5.00 pm (Monday to Saturday).
Date
Friday 11 March 2022
Running time
150 minutes (20 minute interval)
Tickets
All tickets $65.00

Please note, a service fee of $3.00 applies to all bookings, plus $1.00 for standard mail if selected.