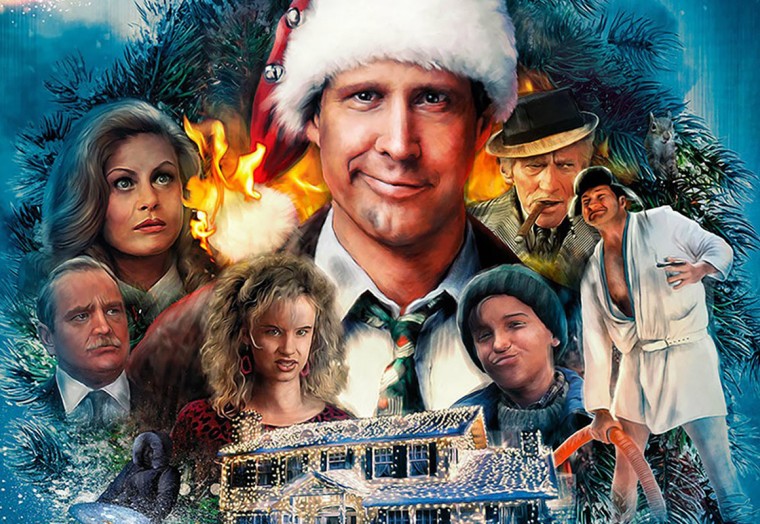 Christmas Film: National Lampoons Christmas Vacation
Dates
Fri 22 Dec 2023
Just a few days before Christmas and we are rolling out the classic Christmas flick National Lampoon's Christmas Vacation. 
A chance for the for grown-ups to kick back, relax and have a few laughs before the chaos of Christmas Day. 
This film is rate M for mature audiences, aged 15 years and over.
EVENT SCHEDULE
7.00 pm: Gates open and live performance
7.00 pm: Live music performance with Thea Fitzgerald
8.00 pm: Feature film - National Lampoon's Christmas Vacation (M)
9.40 pm: Event ends
As the holidays approach, Clark Griswold (Chevy Chase) wants to have a perfect family Christmas, so he pesters his wife, Ellen (Beverly D'Angelo), and children, as he tries to make sure everything is in line, including the tree and house decorations. However, things go awry quickly.
His hick cousin, Eddie (Randy Quaid), and his family show up unplanned and start living in their camper on the Griswold property. Even worse, Clark's employers renege on the holiday bonus he needs. 
Thea FitzGerald 
Thea FitzGerald is a Melbourne-based singer/songwriter and budding producer, teaming up with some of Melbourne's best musicians to create a fusion of live pop, soul, RnB, funk, folk and jazz! 
Thea has been singing, playing & performing from the get-go, and has an extensive performance history (including international tours in the USA, Europe and the UK, where she played at Montreux Jazz Festival amongst others).  
Dates
Friday 22 December 2023, 7.00 pm
Tickets
Tickets are $7 and include a complimentary Christmas drink on arrival