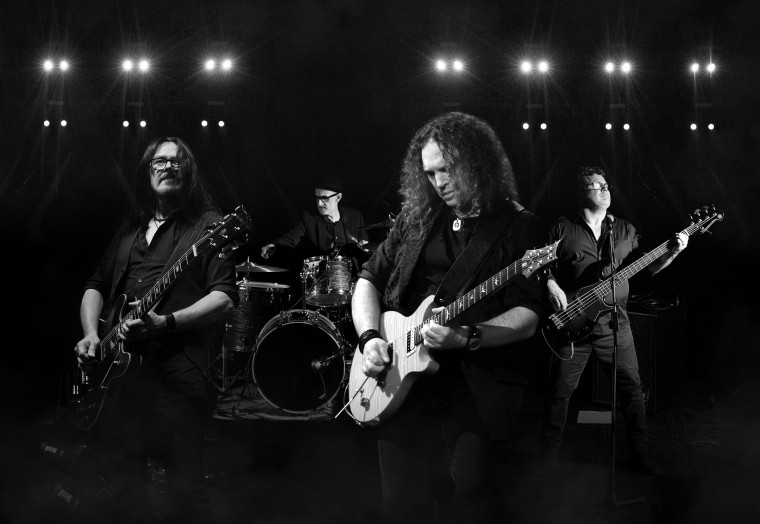 12 Gold Bars – A Celebration of Status Quo
Dates
Sat 1 Jun 2024
Duration
1 hour 40 mins – no interval
Location
Bunjil Place Theatre
"12 Gold Bars - A Celebration of Status Quo" features an incredible group of musicians, dedicated to recreating the sound and energy of one of the most beloved bands of the 70s and 80s, and they're taking on Status Quo's legendary album 12 Gold Bars.
Featuring some of the most talented musicians and vocalists in the country including ex Angels and Choirboys member James Morley, Pete Robinson from Russell Morris Band, along with Eddy Santacreu, and David Kirby from Queen Orchestrated, this group brings a level of professionalism and dedication to their craft that sets them apart from other cover bands.
They've spent countless hours studying the intricate instrumental arrangements and harmonies that made Status Quo such a hit, and they're ready to deliver an unforgettable performance for fans old and new.
At their upcoming show, you can expect to hear every track from 12 Gold Bars, including hits like "Rockin' All Over The World," "Whatever You Want," "Down Down" and "Caroline." The band's attention to detail is unmatched, from the faithful reproductions of the original songs to the signature guitar riffs that made Status Quo a household name.
Dates
Saturday 1 June 2024
8.00 pm - 9.40 pm
Tickets
Admit $49.90
Groups 10+ $44.90 per person
9.00 am - 5.00 pm (Mon to Fri)
|
10.00 am - 5.00 pm (Sat)