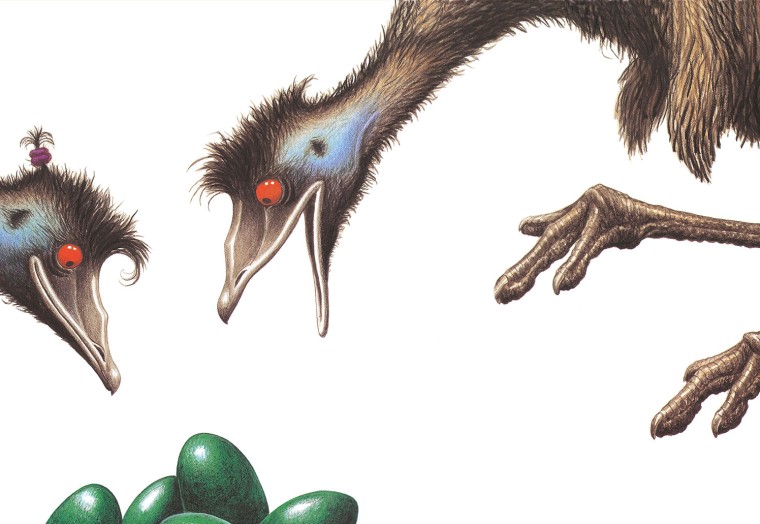 Edward the Emu
Dates
Mon 8 Aug - Tue 9 Aug
Hours
6.30 pm (Mon) & 10.00 am (Tues)
Relaxed performance available.
Edward and Edwina both wonder if there is more to life than being an emu but after adventures beyond the enclosure, they discover that the best thing you can be is… you!
The award-winning creative team from Monkey Baa Theatre Company are back with a brand-new take on another much-loved tale. More than an adaptation, this is a unique imagining of two beloved picture books, Edward the Emu and Edwina the Emu, combining the plights of both emus in one heartfelt, clever and funny new tale.
Edward is bored with his lot. Being the only emu at the zoo has left him feeling glum and under the impression that the grass is greener in everyone else's enclosure. Maybe being a seal, or a lion, or a snake might be a better option in life for a lonely bird? Convinced that the other creatures are more popular, Edward breaks ranks and goes to find the fun and along the way, finds Edwina! Written for the stage by Monkey Baa's Artistic Director Eva Di Cesare (Diary of a Wombat, Josephine Wants to Dance) we follow the emus as they hilariously navigate their own feathered existential crises, seeking to find their place in the world. Meanwhile, unaware of the birds' internal worlds, their human keepers are in hot pursuit to restore order to the zoo.
With exceptional, world-class puppet creation from Bryony Anderson and Alice Osborne's puppetry direction, an original score from composer/sound designer Nate Edmondson, set and costume design by Isabel Hudson (Best Stage Design of An Independent Production, 2020 Sydney Theatre Award), lighting design by Matt Cox and inventive storytelling from Di Cesare, the emus' journey of hijinks and tenderness leads them to discover that the best thing you can be is …. you!
Monkey Baa Theatre Company has been creating classic, much-loved productions for young people for over 20 years. Edward the Emu carries on the vision to make theatre an intrinsic part of young people's lives with the quality, humour and heart that has made Monkey Baa a favourite of families across Australia.
Dates
6.30 pm, Monday 8 August 2022
(Relaxed Performance)
10.00 am, Tuesday 9 August 2022
The Monday night show is a Relaxed Performance. Relaxed Performances are for audiences who prefer a more relaxed environment. Designed to welcome audience members with Autism Spectrum Disorder (ASD) and/or those with a widened sensory experience. Lights and sounds may be adjusted, and the doors will remain open at all times. There is a dedicated Quiet Space available. 
Children under the age of 2 years do not require a ticket if seated on the lap of their carer. Prams are not permitted in the Theatre.
Please note: A Service fee of $3.00 applies to bookings made online and by phone (unless tickets are free of charge). Delivery Fees may also apply.
For general ticketing and box office information (including conditions of sale) see our Ticketing services information page.
For accessibility bookings or other box office inquiries please email bunjilplace@casey.vic.gov.au or phone 03 9709 9700.
9.00 am - 5.00 pm (Mon to Fri) | 10.00 am - 5.00 pm (Sat)