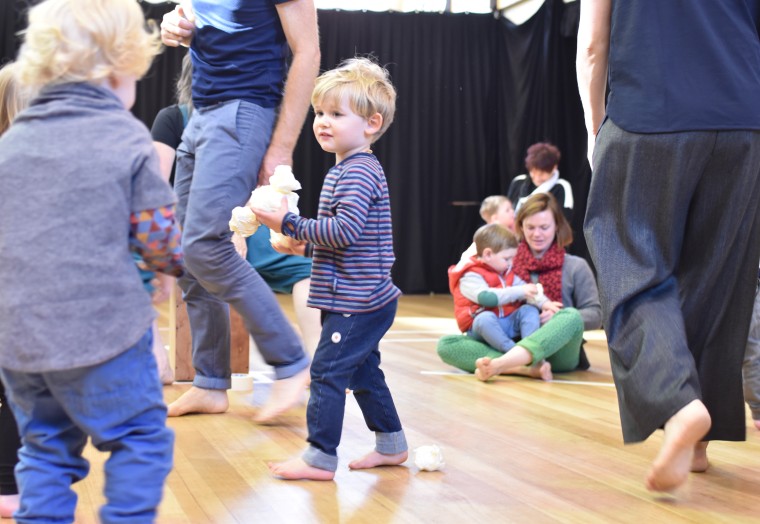 Touch and Go, Sally Chance Dance
Dates
Thu 9 Feb 2023 - Fri 10 Feb 2023
Hours
10.00 am & 1.00 pm (both days)
Touch & Go entices, dares and entertains children in a playful environment. Two and three-year olds are invited to enter a playful world of shapes and pathways, stepping stones and lines, with two friendly dancers and a live musician.
The children become part of the performance themselves or observe from a safe distance, touching and going – just as they need to. 
Touch & Go by Sally Chance Dance is produced by Insite Arts. Originally commissioned by City of Melbourne's ArtPlay New Ideas Lab and supported by Arts SA and the Australia Council for the Arts, this presentation of Touch & Go has been made possible with assistance from the Australian Government's RISE fund.
Dates
10.00 am & 1.00 pm, Thursday 9 February 2023
10.00 am & 1.00 pm, Friday 10 February 2023
Tickets
$10.00 per child. Ticket includes entry for up to two parents/carers.
9.00 am - 5.00 pm (Mon to Fri)
|
10.00 am - 5.00 pm (Sat)