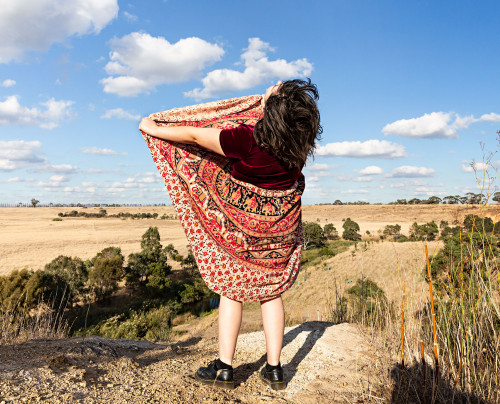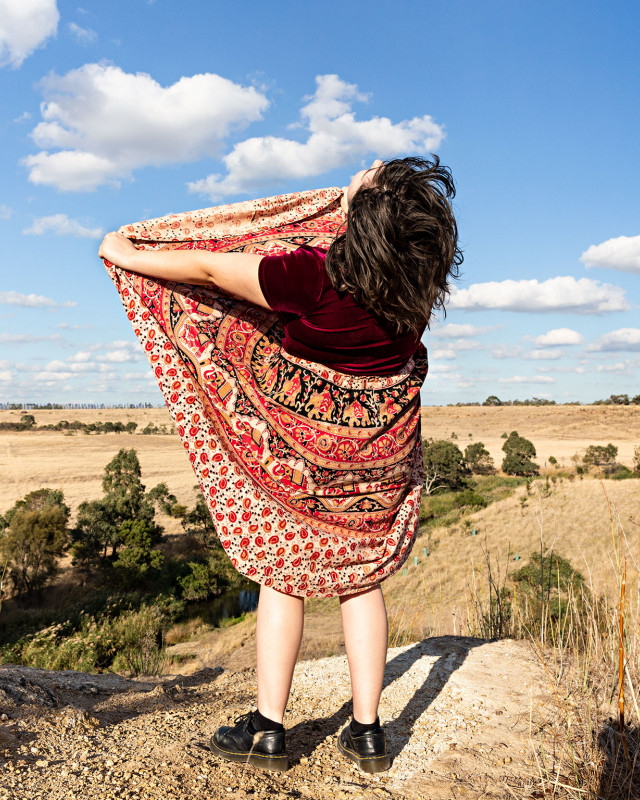 FEM-aFFINITY
FEM-aFFINITY brings together female artists from Arts Project Australia and wider Australia whose work shares an affinity of subject matter, technique and process. Curated by Catherine Bell, this exhibition uncovers shared perspectives on female identity by drawing upon interdisciplinary and collaborative approaches.
FEM-aFFINITY reveals how feminism materialises in distinctive and uncanny ways.
The exhibition presents the work of fourteen female artists, partnering seven artists from Arts Project Australia and seven independent contemporary artists. Arts Project Australia support artists with intellectual disabilities, promoting their work and advocating for their inclusion within contemporary art practice.
The 14 exhibiting artists include Fulli Andrinopoulos, Dorothy Berry, Yvette Coppersmith, Wendy Dawson, Prudence Flint, Helga Groves, Bronwyn Hack, Janelle Low, Eden Menta, Jill Orr, Lisa Reid, Heather Shimmen, Cathy Staughton and Jane Trengove. Exploring multiple mediums, such as painting, printmaking, drawing, performance and photography, the exhibition considers identity politics explored in contemporary art.
The in-depth collaborations that are at the core of this project uncover shared perspectives and celebrate difference by questioning hierarchies of practice, acknowledging diverse voices and how relationships shape the process of becoming.
Read the FEM-aFFINITY exhibition publication online PDF here or listen to an audio version of the catalogue essay below.
FEM-aFFINITY catalogue essay If Collaboration is the Method, Activism is the Intention by curator Dr Catherine Bell pp. 19-24 (read by Arts Project Australia Communications CoordinatorTahney Fosdike).

You can also take a virtual walk through the exhibition in the Bunjil Place Gallery...
Exhibition Program
Immerse yourself even deeper in FEM-aFFINITY with these exhibition events including:
Curator Walk and Talk: Catherine Bell - Sunday 7 March, 2.30 pm - 3.30 pm (Gallery)
Join FEM-aFFINITY curator Catherine Bell and a selection of exhibiting artists for a curator walk and talk of FEM-aFFINITY. 
The Studio - Tuesday - Sunday, 11.00 am - 2.00 pm for the life of the exhibition (Studio)
Art making is a stimulating and inspiring experience and can be even more enjoyable when shared with others. Inspired by the buzz and energy of the Arts Project Australia studio, The Studio at FEM-aFFINITY is an opportunity for visitors to spend time enjoying art-making and creative play. Featuring a large-scale wallpaper developed by south-east Melbourne based cartoon artist Kylie Steinhardt, visitors to FEM-aFFINITY are invited to colour in the wallpaper or explore identity through portrait drawing.   
Different Perspectives: Written Self-Portraits  - Coming soon
Written Self-Portraits presents self-portraits of six female-identifying writers as either prose or poetry. Inspired by the themes of FEM-aFFINITY and curated by writer Laura Pettenuzzo, Written Self-Portraits is an opportunity for female-identifying writers to explore female identity through written word.  
About Laura Pettenuzzo 
Laura (she/her) lives on Wurundjeri country and is an avid reader and writer. She has a book blog (Laura's Adventures in Literature) and is part of Express Media's Left to Write program for 2021. Laura has been published in OzKids in Print, and Melbourne University's Antithesis. As a young woman with cerebral palsy, Laura is passionate about accessibility and is a Plain and Easy English content writer. 
I am an Artist
Developed by local creative producer Julia Svaganovic, I am an Artist is a video series profiling south-east Melbourne based artists. The video series encourages no distinction between disabled and nondisabled artists by presenting them side-by-side, and demonstrates the diverse nature of artists, their individuality and affinity, while challenging perspectives of who is an artist.  
About Julia Svaganovic 
Julia is a geek girl, TV addict and powerchair sports athlete. She spent nine years running the Melbourne speculative fiction and pop culture convention Continuum and is delighted to have discovered all that work makes her a creative producer. In 2017 she co-founded and runs the @WeAreDisabled Twitter project and is currently the vice president of Powerchair Sports Victoria and Social Media Officer at getaboutable.com. When not off having adventures, she plays a lot of board games and grows vegetables to feed her bunnies. 
Kylie Steinhardt
I have been producing art for around two years so it's a pretty recent hobby, it started when I turned the scribbles I was making while on the phone or in my spare time into something I shared. I love drawing and coming up with new characters from my imagination. I also love sharing my art with my eight year old daughter Ariana. I like to incorporate the use of words such as locations I frequent and hopeful messages. Also messages to reduce the stigma associated with mental illness. I hope you connect with the playful side of my art and it makes you smile. KScartoonart
Carissa Nyalu
Carissa is a Yorta Yorta Dja Dja Wurrung singer/songwriter based on Boonwurrung Country on the Mornington Peninsula in Victoria, Australia. Her love for being on country & out in nature, mixed with stories about family and trauma make for some raw and real acoustic songs that come straight from the soul. Carissa has performed at a variety of events, festivals, conferences and live music venues such as The Post Office Hotel, The Retreat Hotel, The Gasometer, The Northcote Social Club, Koorie Krismas at Federation Square, Peninsula Hot Springs, Louisa Briggs Day, Womin djeka Ngargee Balnarring, Djab Wurrung Protection Embassy, Songlines Aboriginal Music Corporation, Willum Warrain Aboriginal Association, Yumaanda Gathering, Isol-aid Festival, Medicine Songs for Still Here RRR, plus many more. https://carissanyalu.com
Chelle Destefano
Chelle Destefano, a Deaf artist, born in 1979 and currently lives in Melbourne, Victoria. She lived in Adelaide, South Australia for 18 years where she began her arts studies. She has been exhibiting since 2016 and one of her highlights was being one of the 8 artists in an Arts Exchange for Berlin with Arts Access Australia in October 2017 that gave her experience of working with other artists from different cultural backgrounds. Chelle is a multi-disciplinary artist and she works with textiles, performance, installation, sculpture, drawing media and mixed media to explore culture and identity including her Deaf culture and other forms of critical subjects surrounding identity and the environment, and her relationship with time and space. http://www.chelledestefano.com
Jessica Nikitina-Li
Jess is a producer, anthropologist and artist. She is curious about our relationship with the tangible world – what and why we perform, create and keep. It is this that drives her to explore photography, writing, textiles, and martial arts. Currently, she is developing a zine about sisterhood. Jess is a co-founder of south-east based collective 'Way Over There' (WOT), and has recently started 'SILLII' – a project promoting playfulness. Instagram: @jesssniki / @wayovertherecollective / @silliidotcom
Yasmeen El-Shawy
Yasmeen El-Shawy is an Australian/Egyptian freelance illustrator and graphic designer based in Melbourne. Drawing has been a passion of Yasmeen's for a big part of her life. Although she's been challenged by a physical disability, she's thankful for the limited use of her fingers and for the technology that enables her to express herself through art without boundaries. She loves to illustrate pieces that are overflowing with emotions and movement. Beauty, Strength, Power and many other traits that are shared between a Woman's inner world, and flowers are her main sources of inspiration. Yasmeen hopes to use her art to empower women and children, spark joy into people's hearts, and do something that makes a difference in their lives and the world. https://issuu.com/yasmeenel-shawy
Artists
Fulli Andrinopoulos / Jane Trengove
Dorothy Berry / Jill Orr
Wendy Dawson / Helga Groves
Bronwyn Hack / Heather Shimmen
Eden Menta / Janelle Low
Cathy Staughton / Prudence Flint
Lisa Reid / Yvette Coppersmith
Curator
Dr. Catherine Bell
Australian Catholic University
Header Image
Eden Menta & Janelle Low
Eden and the Gorge 2019
inkjet print, ed. 1/5
100 x 80 cm
Courtesy of the artists; Eden Menta is represented by
Arts Project Australia, Melbourne
FEM-aFFINITY is a NETS Victoria and Arts Project Australia touring exhibition.

Exhibition Supporters


This project has been assisted by the Australian Government through the Australia Council for the Arts its arts funding and advisory body, as well as receiving development assistance from NETS Victoria's Exhibition Development Fund 2018, supported by the Victorian Government through Creative Victoria.
Date
Saturday 30 January - Sunday 14 March 2021
Time
10:00 am – 4:00 pm,
Tuesday to Sunday
Notes
This exhibition contains nudity and images of a sexual nature, viewer discretion advised.