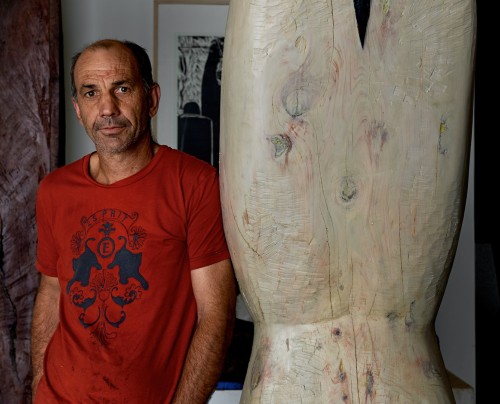 Mike Nicholls: The Shield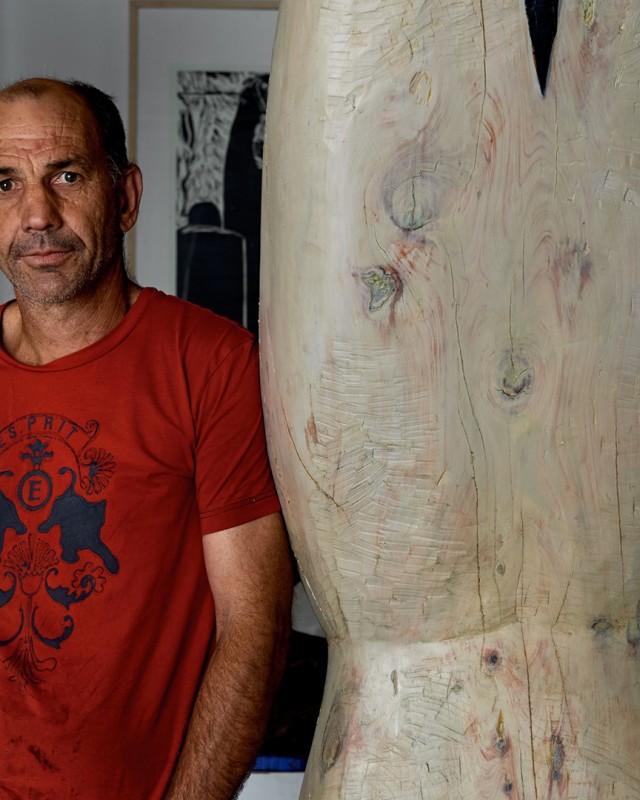 Mike Nicholls: The Shield
Working from his studio in Narre Warren North, Mike Nicholls has spent over four decades developing a deeply personal vocabulary of motifs that range from the seed, egg, hand and limbs to diving figures and the shield. This exhibition brings focus to Nicholls' developmental processes, explored through a selection of key paintings and sculptures.
During the 1980's Nicholls' early paintings consisted of multiple figures. Being a formalist at heart, the hecticness of his works disturbed him and from that point the artist began reducing and refining his works to a minimal aesthetic. Nicholls soon began to eliminate certain features of the figures in his paintings, such as the face to a certain extent, and concentrated on revelry through the use of limbs and hands, bottles, glasses and tables. These motifs became his tool in exploring the landscape and social contexts.  
Over the years this imagery crept into the artists' sculptures, and the refinement of the table-form morphed into the motif of the shield. The shield has many metaphors; it has been used by Nicholls to represent identity, interception and protection. For more recent works the shield takes the form of a protective spirit, which for Nicholls is representative of human conscious, a vessel, a canoe to traverse to a spiritual other world. 
Image caption: Mike Nicholls. Photo; Earl Carter
Date
Saturday 20 February - Sunday 7 March 2021
Time
10.00 am to 4.00 pm
(closed Mondays)
Tickets
Free for all. No bookings required.