Did you miss Nusra Latif Qureshi's artist talk? Never fear! We've captured some of her story in this artist profile.
Our Artist Profile series continues with Nusra Latif Qureshi, one of our amazing feature artists in our current exhibition Continental Shift: Contemporary Art and South Asia. Nusra Latif Qureshi is the artist behind the photographic series Reflections, she recently gave an inspiring talk at the Gallery about these works. Learn more of her story below!
Nusra Latif Qureshi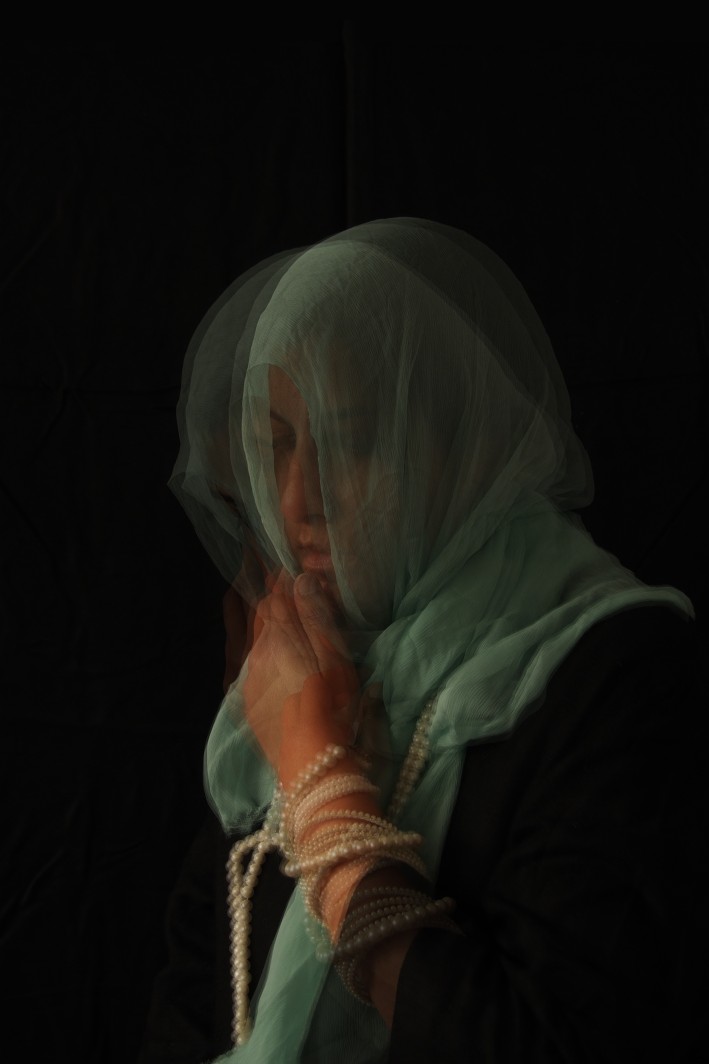 Were you a creative child? I am not sure if my parents responded to the mess I made as a child and a teenager as creativity. I saw those activities as hobbies then; I was very interested in painting, drawing and crafts. This lead to studying art in high school and then at university.
What drives you to create art? Creating art: Though I would not use these words for what I do, art is the main activity I engage in. Art is a language I am familiar with, and constantly try to learn more of its tropes. What I make in the studio is a response to the world around me. My work is a dialogue with history, social behaviours and attitude patterns. Having learnt the traditional methods of painting in an art school has familiarised me with the expressions and languages of both eastern and western art. I constantly engage with art-historical references in my work to articulate my responses.
How do you feel about your work being presented in this exhibition? The interpretation of Asian-ness and particularly the South Asian aspect is quite rare in Australia. Continental Shift brings together artists with an extensive practice history and strong artistic voices. The show avoids the cliched interpretation of what it is to be South Asian. I feel humbled to be included in the show, at a gallery committed to community outreach.
What are your thoughts on Bunjil Place Gallery? Bunjil Place is a state of the art facility; the gallery is a well-designed exhibition space with great lighting and acoustics. It is very hard to find a council-run gallery of this standard. It has been a wonderful experience in terms of organisation and dealing with team members.
Above image:
Nusra Latif Qureshi
Substantial Reflections II
2013 
digital print on clear film 
edition: 1 of 3 + 2AP
42.0 x 28.0 cm (image size)
Courtesy of Deakin University Art Collection. Image © the artist.
29/11
Bunjil Place is THE place to be these summer school holidays with tons of activities across December and January to keep the littlies entertained (plus a lil' something for the grown-ups too).
28/11
There's an absolute mountain of awesome acts coming to our place in 2020. Discover upcoming events, shows and exhibitions in our NEW What's On brochure. Hitting Casey mailboxes soon and available for pick-up at the Box Office desk.
21/11
Stuck for Christmas gift ideas! Never fear! We've rounded up all our best upcoming shows that'll put a smile on everyone's dial!