We asked the artists - and creative types - that have performed at Bunjil Place to create a Spotify playlist that inspires their work - past, present and future. Have a listen and you could find some new jams to rock you out of lockdown.
This week's Inspiration Playlist comes from the critically acclaimed Aussie band, HUSKY .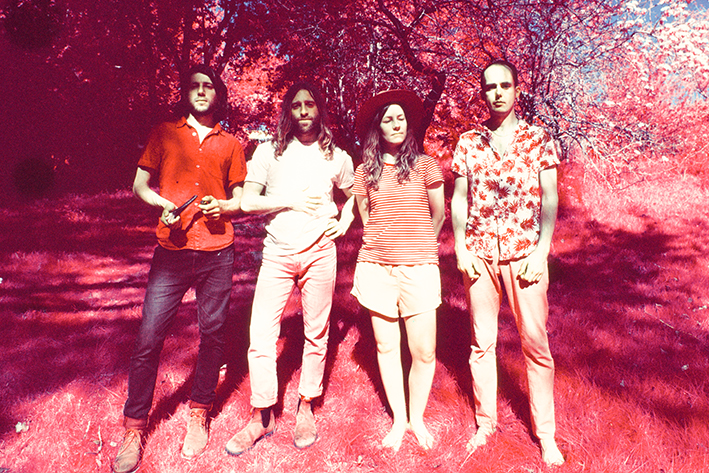 What is your main art form and style?
We are songwriters, first and foremost. I like that term more than the term musicians. I'm a trained musician, and even though I think like one, I strive to be a songwriter. We grew up, myself and Husky, studying the great song writers. Dylan, Beatles, Cohen, Joni. Later, we listened to countless contemporary artists like Beck, Andy Shauf and Big Thief to name just a few. I guess for this reason, it makes sense that we've often been referred to as an Indie Folk band. It's difficult to put a label on a sound. Great music often defies labels. I think it can be hard for artists to define themselves.
How does music influence your creative making process?
I had a university lecturer who used to say 'you are what you eat.' I think his point was that if you wanted to be a good musician, you had to listen to good music. Good music fills you up. It inhabits your mind and body and spirit. For me it's the art form that I can most easily disappear into. When you allow yourself to be lost inside music, it stays with you. You carry it around with you, maybe forever. When you make your own music, the music that you've let in becomes a part of your creative filter. It helps to form your colour palette from which you can draw.
What is your connection to Bunjil Place and/or Melbourne's south-east?
A few years ago, when Bunjil Place was first opened, Husky was one of the first bands to be invited to perform. Before the show we were given a tour of the newly built precinct. As part of one of the exhibitions in the new gallery space there was a virtual reality installation. This was my first experience with VR. It was wild!
Why did you choose the songs on your playlist?
Sometimes, it's hard to pinpoint why a song is good. Often, it articulates something that can't be conveyed in any other way. All of the songs on this playlist are in some way magical to me. This magic remains very mysterious to me. I hope it always will.
Which underrated artist would you recommend to people and why?
For years I've been in love with a pianist by the name of Emahoy Tsegue-Maryam. She is a 97 year old Ethiopian nun who currently lives in Jerusalem. She creates the most beautifully dreamy piano compositions that effortlessly float through time. I've spoken to a few people who know of her and her music, but she remains largely unheard of.
What was the best show you ever saw or played in?
I was around 13, it was the 90's. Me a group of childhood mates went to Festival Hall for the first time. I'd heard stories about that venue, there was a mythology surrounding the place. Formerly a boxing venue, it had since been home to countless rock gigs. My folks dropped us off out the front and we queued for what felt like a long time. The show was The Beastie Boys, I was a huge fan. They rocked that joint so hard! I'd never seen anything like it.
Is there an emerging musician in the list, that we should all keep our eye on?  
Gabriella Cohen is a hugely talented Melbourne based artist. She writes the kind of songs that you think you could write yourself, but of course, you can't. She is full of style and character and uniquely her own.
Where can we follow you?
15/9
School holidays are almost here and we have heaps of great online activities for kids of all ages...and some even the parents will love!
14/9
Lockdown getting you down? Enjoy the warm weather and get creative outdoors with our Strava Art Challenge.
13/9
The perfect web series to inspire our local VCE Theatre Studies & Drama students! Full of Theatre in-jokes and lingo, this is a laugh for everyone, but especially for the Drama kids.