On Saturday 28 and Sunday 29 October, we're handing the place over to you guys for the entire weekend so you can come and explore your new home of all things fun, creative and excellent.
Make like the son of Narre South's Corey Worthington (sans the party - we've already sorted that), and tell all your friends. Our party is going to pump!
This line up is all killer, no filler.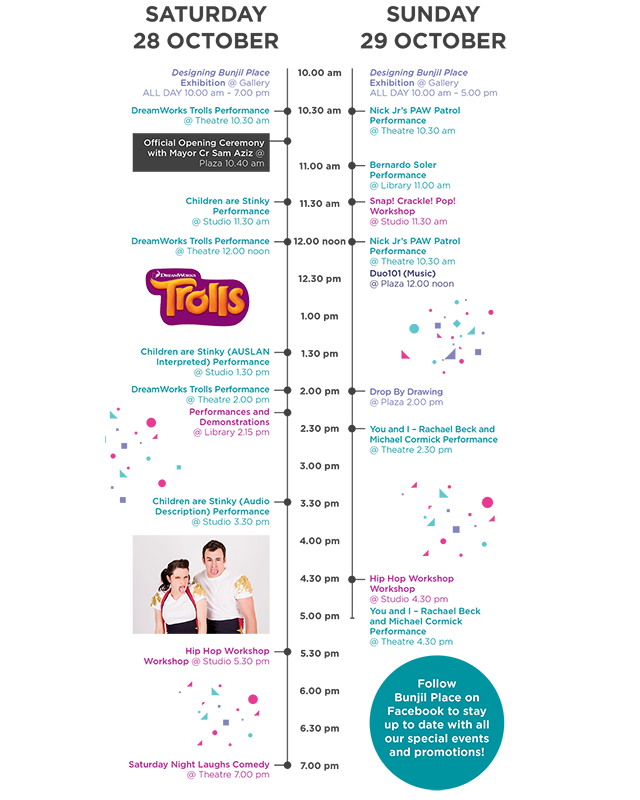 Visit our event page for more details.
18/1
2021 is all about wellness! Get the family together and join resident yoga expert, Michelle, for a digital yoga class in the comfort of your own home.
14/1
From Ethiopia to Colombia, and weaving through the lands of this very continent, experience tales about ancient stones, connection to country, and the mesmerising tricks of hula hooping teens
13/1
Isn't it great to have some sort of normal back for the summer school holidays? Get the family together and enjoy some creative fun in the sun at Bunjil Place this January with workshops, movies and a live outdoor performance by Melbourne Symphony Orchestra!