On Saturday 28 and Sunday 29 October, we're handing the place over to you guys for the entire weekend so you can come and explore your new home of all things fun, creative and excellent.
Make like the son of Narre South's Corey Worthington (sans the party - we've already sorted that), and tell all your friends. Our party is going to pump!
This line up is all killer, no filler.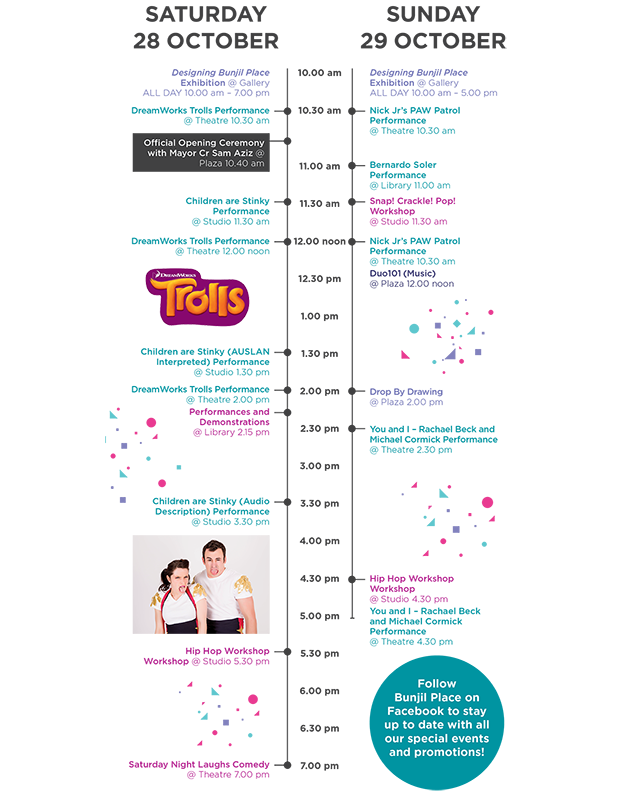 Visit our event page for more details.
24/1
Every Thursday night next month, we're rolling out some of this town's best music acts. As the name suggests this is all about warm nights, the tunes, great brews and food.
28/12
We noticed that you needed more parking so we've made it happen!
20/12
Casey Sings brought together the region's best community choirs under the direction of Dr Jonathon Welch AM (Choir of Hard Knocks) and Deborah Cheetham AO (Short Black Opera). Check out our behind-the-scenes video commemorating the event.