On Saturday 28 and Sunday 29 October, we're handing the place over to you guys for the entire weekend so you can come and explore your new home of all things fun, creative and excellent.
Make like the son of Narre South's Corey Worthington (sans the party - we've already sorted that), and tell all your friends. Our party is going to pump!
This line up is all killer, no filler.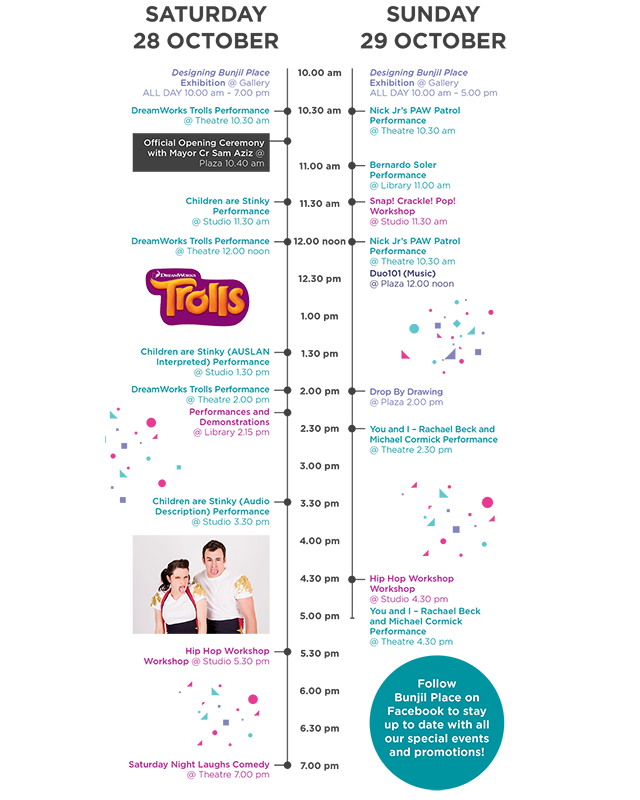 Visit our event page for more details.
13/3
Looking for information around COVID-19 and how it will influence performances, exhibitions and events at Bunjil Place?
21/2
Festivals, markets, art, gigs, movies and surprises after dark. Our Plaza is a hive of activity and the beating heart of Bunjil Place. You won't want to miss these awesome - and FREE - events coming in 2020.
18/2
Our 'Emergent' graduates go on to do amazing things! We caught up with 'Emergent 2018' graduate Betty Gu to learn what she's up to now, and her advice for our current 'Emergent' cohort!