The Masters of Animation, Gaming and Interactivity at RMIT University is considered one of the finest media art tertiary courses in Australia. Lecturer Matthew Riley has selected some of the best (free of dialogue) animations from their archives.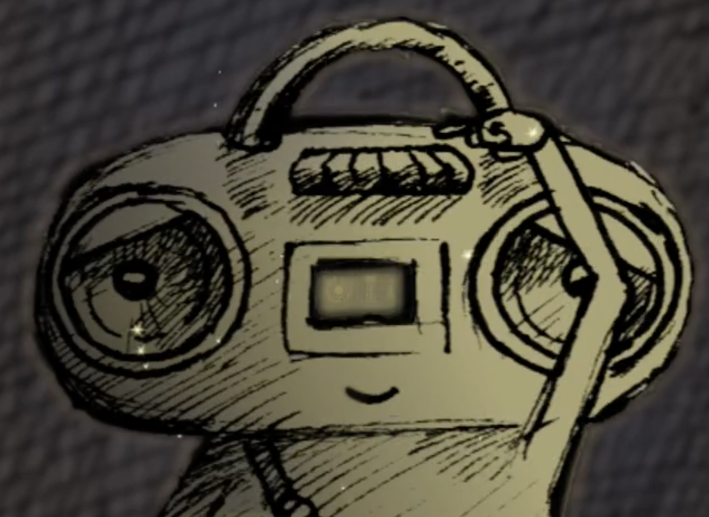 Header Image: Sidewalk Scribble, Peter Lowey, (2011)
The Best of MAGI – Free of Dialogue 
Conveying an idea or narrative with not a word spoken, these distinct and vivid animations from the Master of Animation, Games and Interactivity at RMIT University astutely harness other means of audio-visual expression to convey compelling stories and experiences. Unfolding without traditional dialogue, the spectacle, movement, acting, symbolism, mise en scene, form and mood of these animations communicate their meaning and associations. Focusing on what they do, not what they say, the performance of the characters of these animations have become even more paramount - their gestures, expression and action conveying extraordinary personality and emotion. Without speech, other sounds importance are heightened with sound effects, music and ambiance used in inventive and compelling ways. 
- Matthew Riley, Masters of Animation, Gaming and Interactivity, RMIT University 
The Best of MAGI features the following animations, and will be screening on our Outdoor Screen until Wednesday 30 June 2021.
Hello; Jonathan Nix; (2003) 
Sidewalk Scribble; Peter Lowey; (2011) 
The Roaring Tide; Laura Stizel; (2009) 
The Wendy Lady; Amy Alexander; (2011) 
Two Little People; Xin Li; (2020) 
Noodles; Peter Wan; (2018) 
Urbanality; Evan McInnes; (2020) 
Flash; Glenn.C.Young; (2011) 
Keep up to date with the latest news and shows coming to Bunjil Place by joining our e-newsletter mailing list.
11/6
Artist, filmmaker and musician Paul Fletcher has put together a stunning program of visceral visual content that will amaze and mesmerise you.
3/6
Bunjil Place presents Orbital, a 10-day phase of interstellar events and activities to celebrate the arrival of Museum of the Moon.
1/6
Our friends at the Reel Good Film Festival have again come up with another quirky, engaging and fun program for the Outdoor Screen! Hold on to your hats for this one!