Our Outdoor Screen in the Plaza presents a unique, specialised program that celebrates artists, filmmakers, animators, sporting heroes and our community.
Learn more about the content we show directly from the minds of the curators. This week Zak Hepburn talks to us about his curated film series titled 'Cities, Places, People.'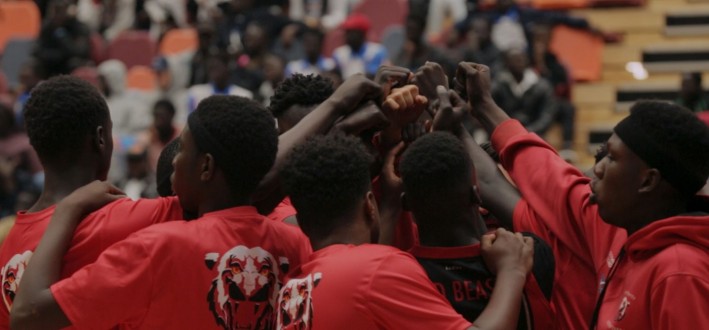 Cities, Places, People
Curated by Zachery Hepburn, ABC film critic and General Manager of the Astor Theatre 
"Together our experiences and stories can offer a transformative conversation. Across these four works, spanning narrative, documentary and animation we see inspiring and inclusive works profiling personal stories and recollections. This stream of short works invites you into the lives of documentary subjects and fictional characters as they present their unique stories and welcome us into their cities and places."
- Zachery Hepburn, ABC film critic and General Manager of the Astor Theatre 
Shakespeare in Tokyo, Genevieve Clay-Smith (2018) 
This is Yarra, Lydia Rui Huang (2018) 
2:41 Upfield, Callum Cooper (2019) 
Under a Different Sun, Amanda Walsh (2006) 
4/3
To celebrate International Women's Day 2021, the Bunjil Place Outdoor Screen Program is show-casing female filmmakers.
25/2
Ambient, curated by Paul Fletcher, Artists and Senior Lecturer in Animation at Melbourne University is a sixty-minute program of fifteen, short, wordless films
24/2
What's the next best thing to experiencing Summer Sounds live in the Plaza? Live-streaming all the awesome tunes directly to your living room of course!