Our Outdoor Screen in the Plaza presents a unique, specialised program that celebrates artists, filmmakers, animators, sporting heroes and our community.
Learn more about the content we show directly from the minds of the curators. This week Zak Hepburn talks to us about his curated film series titled 'Movement, Rhythm, Space.'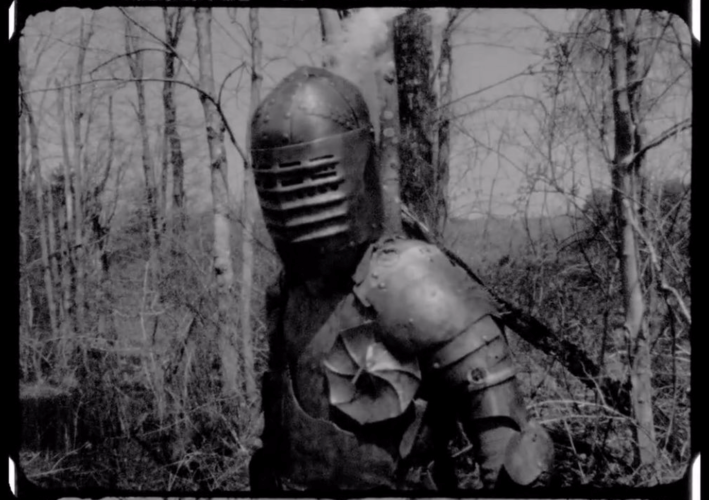 Movement, Rhythm, Space 
Curated by Zachery Hepburn, ABC film critic and General Manager of the Astor Theatre 
These four works showcase a trip into the realm of space and time investigating a journey into the unknown. Works such as Jake Mahaffy's A.D. 1363, the end of chivalry creates a sense of evocative space. Sofia Bender's Behind Barres explores the realms of dance whilst Sweet Dreaming by Katherine Escane takes a surreal journey into a musical world. The rhythm of Mildlife, transports us into The Magnificent Moon. Together these works aim to take the viewer into a place where conventional story telling falls away to be overtaken by the visual and visceral.  
- Zachery Hepburn, ABC film critic and General Manager of the Astor Theatre 
A.D 1363, the end of chivalry; Jake Mahaffy 
The Magnificent Moon; Mildlife 
Behind Barres; Sophia Bender 
Sweet Dreaming; Katie Escane 
See what we have planned on the BIG Screen for summer 2020/21
31/3
Get your skates on! We're taking you back to the 80s with a totally tubular roller-skating rink landing in the Plaza these school holidays. Plus enjoy some creative fun with miffy & friends in the Gallery and awesome family shows in the Theatre!
30/3
In the last week of the Outdoor Screen January – March program we hear from the artist collective Prototype about their curated screen package titled 'Homecoming Stories'.
29/3
The Easter Bunny is almost here...stay up-to-date with our Easter opening hours so you don't miss a thing!