Swinburne University joins forces with the Victorian Multicultural Commission to present films made by Victorian filmmakers from diverse cultural backgrounds in an annual film festival.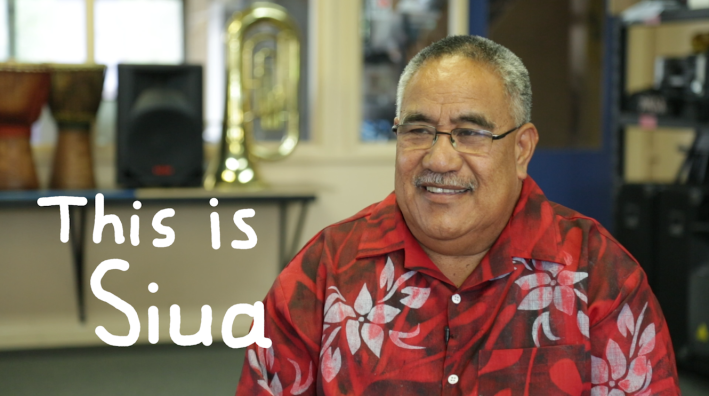 Header Image: Frizz, Ivy Mutuku 
Multicultural Film Festival Roadshow 
The films in this program, the first of three, are outcomes from an ongoing collaboration between Swinburne University and the Victorian Multicultural Commission. The collaboration explores the changing socio-political circumstances which threaten to undermine multiculturalism and social cohesion through the "lens" of young people.
By identifying young people's views of multiculturalism and effective ways of engaging them around multicultural themes, the films suggest new strategies for social cohesion and inclusion. 
The films and the research associated with them will provide the community with insights into the evolving attitudes. 
- Vincent Giarrusso I, PhD Lecturer - Department of Film and Animation 
For the Love of Food, Alinta Burton 
Down the Line, Alex Nesic 
Frizz, Ivy Mutuku 
Grocery, Bridget Webster and Simon McWilliam 
Miriam's Garden, Baris Ulusoy, Orson Dijle and Tiffanie Liew 
This is Siua, Simon McWilliam and Bridget Webster 
One Two, Rachel Chen 
From Earth, Orson Dijle, Dniel Tritt, Kubra Sener and Yasmin Lamb  
Gay Asian Proud, Sam McGowan and Heshi Wijerathna 
11/6
Artist, filmmaker and musician Paul Fletcher has put together a stunning program of visceral visual content that will amaze and mesmerise you.
3/6
Bunjil Place presents Orbital, a 10-day phase of interstellar events and activities to celebrate the arrival of Museum of the Moon.
1/6
Our friends at the Reel Good Film Festival have again come up with another quirky, engaging and fun program for the Outdoor Screen! Hold on to your hats for this one!